Certified Reconditioned Vitamix Blender
Get the World's Best Blender at the best price, with a amazing full 5 year warranty and FREE shipping!
Achieve any texture and consistency with the Vitamix Blender, dense dates, no problem, no pre-soaking needed!
Frozen bananas, it's time for nice cream! Mature brown coconut or whole seeds, make a thick sauce or nut butter.
The possibilities are endless, a must in your raw kitchen!

The Best Blender in the Business!!!!
Bring your recipes and healthy lifestyle up a notch at the best deal possible with a Certified Reconditioned Vitamix Blender
!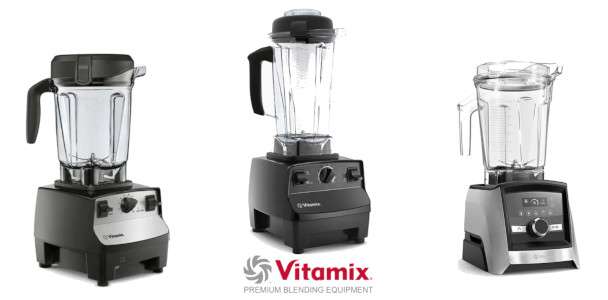 *Choose from a variety of Certified Reconditioned Vitamix Blenders depending on what is in stock. 
Vitamix Blenders are used universally in raw food restaurants, juice bars, and smoothie shops worldwide, and come with an Amazing Full 5-Year Warranty. This blender makes creating delicious soups, green smoothies, sauces, pates, puddings, nut butter, etc. into the smoothest silkiest constancy possible with ease.
Blending fruits and greens together can make eating them in appropriate volumes for optimal health much easier, faster, tastier, and nutritionally available for your body to easily absorb. The Vitamix is the only high-quality machine to come with a tamper that makes getting maximum greens or thickness to any soup sauce or dip. Perfect for the seasoned raw fooder, high raw foodist, as well as for those in transition.
I have been steadily enjoying using mine for over 20 years, and recently passed it on to my sister getting a second machine from my parents. Everyone I have talked with and researched agrees this is the machine to own. I consider it the personal best material investment I have ever made.
If you really want to make your health mission easier, tastier, more varied, and faster for you and your loved ones, this is definitely key
Simply push this button to kick start a new more healthy happy vibrant you with a Certified Reconditioned Vitamix Blender!
Much
PeaceLovenSeasonalFruit ck