Setting Up Your Raw Kitchen and Life For Success with Nathan Maris
Enjoy this fun conversation with my homie Nathan Maris as we dive into some key tips to help you streamline Setting Up Your Raw Kitchen and Life For Success!
My brother from another mother Nate always comes correct, this fun and casual interview has some real gems and his new course is a complete game changer. It really is amazing how big of a difference being knowledgeable, set up, and ready can make in your raw success! I hope you enjoy the interview a ton and that it inspires you to connect more with Nathan on his IG here @rawnattyn8
Be sure to check out his brand new course as well as look over his other amazing ebooks and courses such as "Dood Food", "Sprouts Krauts & Microgreens", "The Inside Scoop" "Alive" and More Here!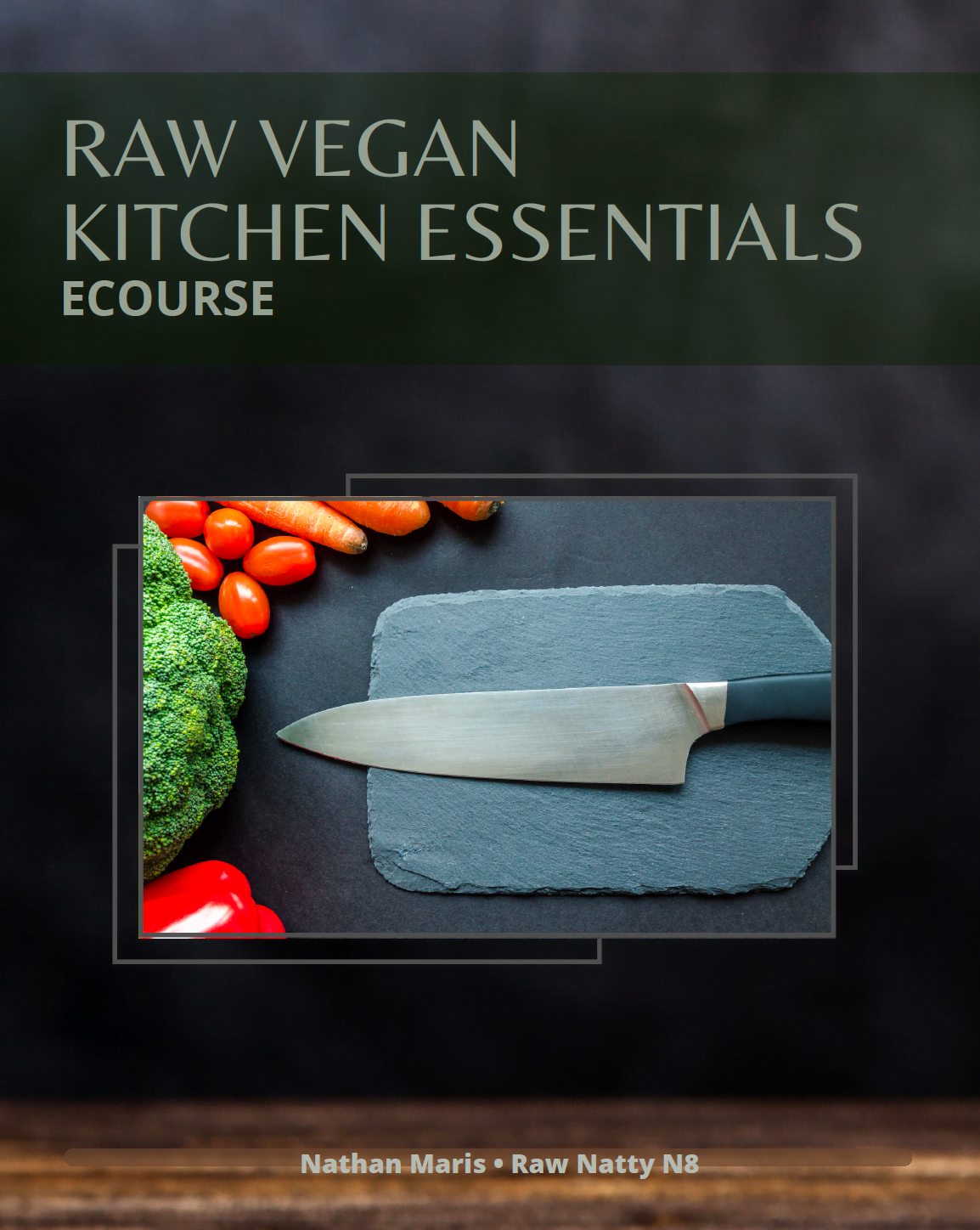 Join Nate as he walks you through all the appliances, kitchen gadgets, and travel items he and Lissa use in their raw vegan kitchen in his newest course "RAW VEGAN KITCHEN ESSENTIALS"
Learn about blenders, dehydrators, freeze driers, and other appliances
Gadgets to make food prep quicker and easier
Bonus module showcasing everything they take with them traveling and on-the-go
Be sure to give @rawnattyn8 a follow, thanks again Nate
Find Nathan on IG https://instagram.com/rawnattyn8
And Check out all of his Books, Courses and Info Here
I am sorry to say that the Ultimate Raw Vegan Bundle promo period is over for this year, 

stay tuned and be sure to sign up to my mailing list here to be notified first when the all-new bundle comes back!
As Always
Wishing You Much
PeaceLovenSeasonalFruit ck