Just over 2 days left to get Yelina's Course and my Ebook with 34 other low fat raw vegan books / courses / meal plans worth over $2300 for just $49 in the Ultimate Raw Vegan Bundle

Or show Julia some love and get it here 🥳  ⁠⁠⁠
Going into Yelina's vegan journey and her new course "Raw Vegan Basics Mastery" while we both made "Simple Mango Noodle Salad" from my "21 Day Spring Meal Plan" *Full Recipe Below💥
Raw Vegan Basics Mastery Course will help you dive into the basics of the Raw Vegan Diet and how to master them so it fits right into your lifestyle🙌🏼
💥Includes behind the scenes video trainings of how Yeli uses each strategy
💥Meal prepping strategy to optimize your daily eating habits with flavorful and fun meals
💥Mastering smoothies and salads so you never get bored and it doesn't feel repetitive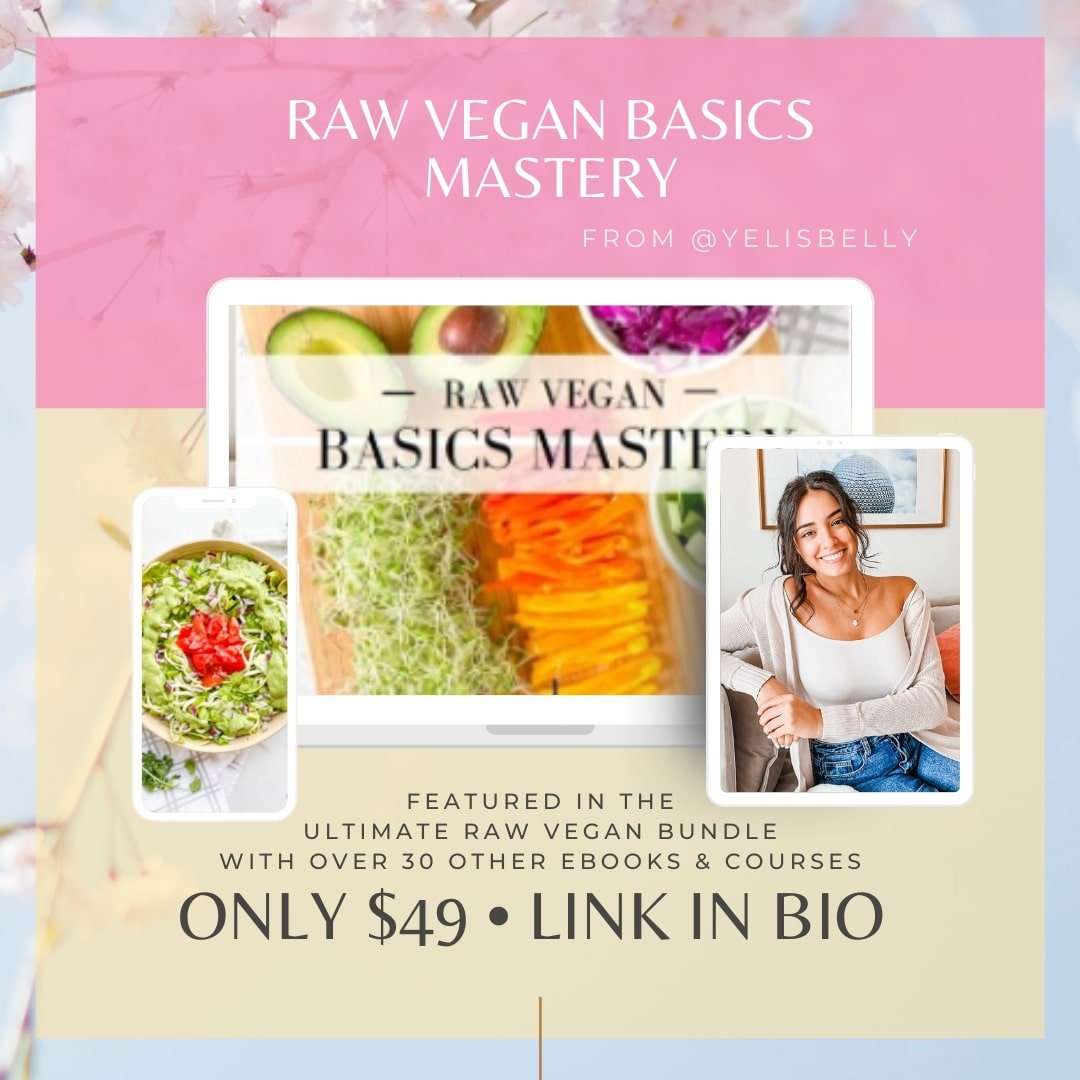 Between Yelina's Course and my book the regular price would be $57 but in the bundle you can get both and all 34 others for 98% off, just $49💥🤯
Check out the bundle as well as the Live Schedule through either of our links

Or show Julia some love and get it here 🥳  ⁠⁠⁠
to take advantage of this limited time bundle offer!🙏⁠⁠⁠
To the Recipe!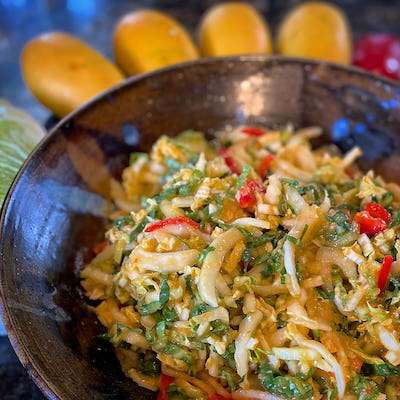 Simple Mango Noodle Salad
Napa Cabbage (.75 lb / 345 g)
Bok Choy (.5 lb / 230 g)
3 Mangos (1.5 lb / 690 g)
Red Pepper (.16 lb / 75 g)
1 Lime (2 tbsp juice)
Finely cut all of the napa cabbage , bok choy and red pepper into thin noodle like strips and add to a bowl, reserve the very bottom stem ends of the nappa cabbage and bok choy for the sauce. Peel /cut and scoop all of the mango into your Vitamix, add the bottoms of the napa cabbage and bok choy, squeeze 1/2 of the juice of the lime into the blender and blend till smooth. Add the remaining lime if desired to your preferred taste. Pour over the "noodles" and enjoy this sweet and salty treat! ⁠⁠⁠
Hope you really enjoy the recipe and even more so enjoy the amazing Ultimate Raw Vegan Bundle Deal, its seriously an insane deal that I know can help you a ton in your health journey!

As Always Wishing You Much
PeaceLovenSeasonalFruit ck