Support The Raw Advantage Dream with Amazon Smile
I love shopping locally and supporting local merchants but sadly I'm not able to get EVERYTHING I want locally, so often that means turning to the internet. 
For me, I love Amazon.com because of their ENORMOUS selection and variety and now I love them for how they are helping to make one of my dreams come true.
That's right…
I Have a Dream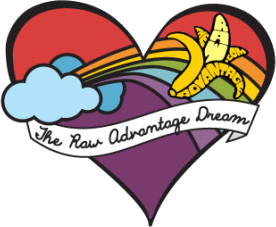 The TRAdreamthat is..
Aimed at 
If you haven't had a chance to check out my vision and progress for these centers PLEASE check out the post/video HERE.
Based in and Facilitated through Loving service, its my dream that these Healing Learning Retreat Centers can be run primarily by Donation with some pay services, Classes and Retreats to Help keep quality and service high.
This is where Amazon.com comes in. 
When you shop through the Amazon Smile Program, and have designated The Raw Advantage Dream as your choice charity, Amazon will donate a portion of your purchase price to The Raw Advantage Dream.  This is a super easy, but amazingly helpful way for you to contribute to and be part of The Dream!
So how can you help?
1. Go to Smile.amazon.com
2. Designate The Raw Advantage Dream as your charity of choice
3. Shop away (now, through the holidays and going forward)
4. Every time you shop on Amazon, be sure to start at Smile.Amazon.com (your charity choice will be saved so you won't have to re-enter).
5. SMILE – Knowing that you have made a difference.  You have helped bring this dream closer to reality!
Your help is needed and appreciated!!
As Always
Wishing You Much
PeaceLovenSeasonalFruit ck