Talk & Food Demo with Steve Factor at Whole Foods
I want to send a big THANKS out to Steve Factor for the opportunity to do this fun little video sharing a delicious pudding recipe.  I was also so blessed to do a talk and demo at Whole Foods in Los Angeles – wooo that was so much fun!!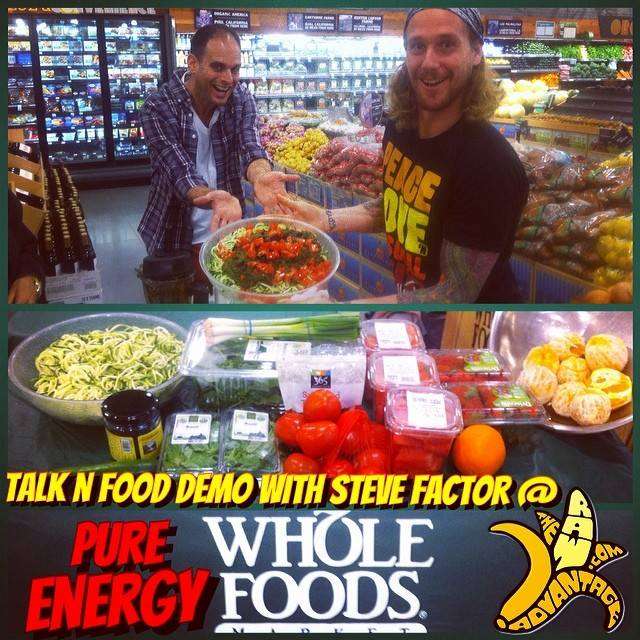 You can check out more from Steve on his YouTube Channel or on Facebook
Doesn't that pudding look delicious?? 
Here's the recipe again if you missed it:
4-5 Ripe Plantains
3/4 Tablespoon cinnamon
4-5 Medjool Dates, Chopped
Add the plantains and cinnamon to your Vitamix, blend until smooth.  Put the chopped dates in a bowl and pour the pureed plantains over.  Stir and add a little more cinnamon if desired.
Enjoy!!
ck
As Always
Wishing You Much
PeaceLovenSeasonalFruit ck