The Best Pad Thai Recipe | Raw Vegan Recipes
Enjoy the best simple Raw Vegan Pad Thai Recipe as served at the 2019 Woodstock Fruit Festival!
This raw vegan pad thai was a favourite of many at the 2019 festival and one I have wanted to share for quite a while, but, because one of the ingredients is expensive and hard to find for many people I wanted to adapt it so more people can enjoy it! After some experimentation and time I found a great way to make the recipe without the expensive ingredient and I must say it is a even healthier version IMHO. That said I will share both versions in the recipe below as well as in the recipe video above!
Speaking of the Woodstock Fruit Festival,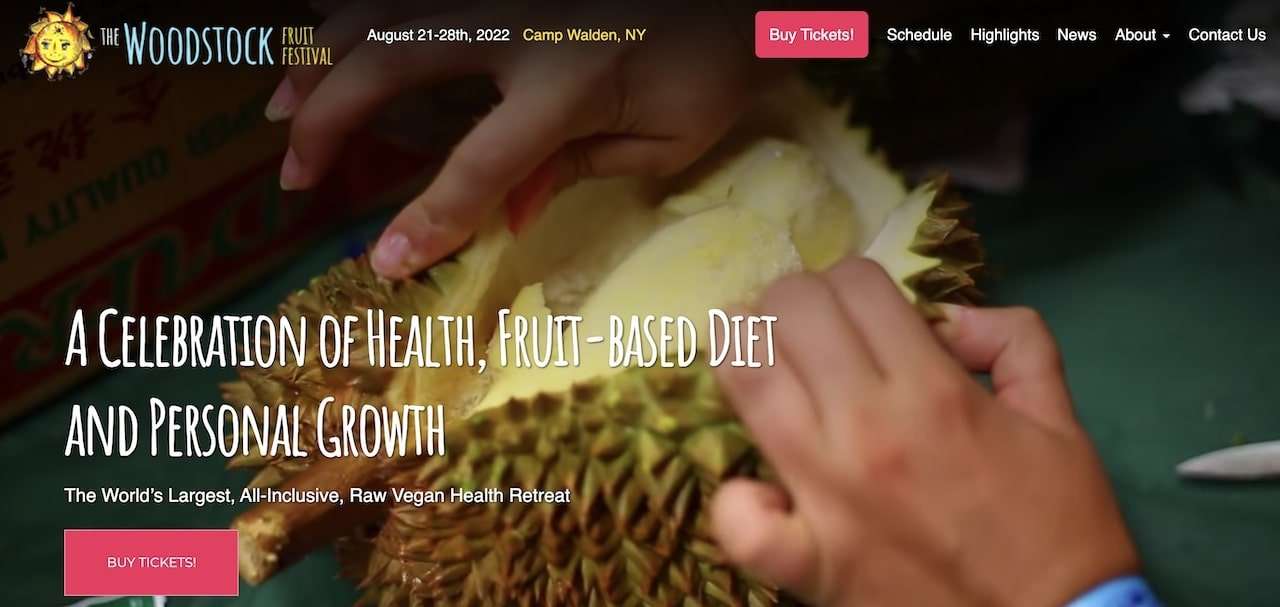 Get $100 off the Woodstock Fruit Festival with my code "banana" if it's your first time going to the festival!
If you have already been to Woodstock, you know what's up, come back for the fruity celebration!
Learn more about The Woodstock Fruit Festival Here!
---
Now let's get into the 2 ways to make the Best Raw Vegan Pad Thai Recipe!
As a aside I noticed that I accidently left the red cabbage out of the recipe in the video! Adding it into the recipe, especially if you freeze for 8 hours first and then thaw before adding it to the other noodles, is a Game Changer and adds a Ton of flavour, texture and color!
I Highly Recommend it, Now to the Recipe!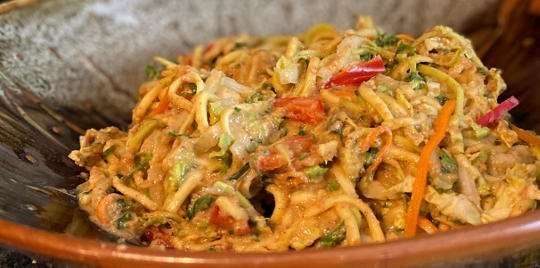 The Best Raw Vegan Pad Thai
Zucchini (.7 lb / 320 g)
Napa cabbage (.3 lb / 130 g)
Bok choy (.12 lb / 60 g)
Red pepper (.06 lb / 30 g)
Red cabbage (.06 lb / 30 g)
Carrots (.06 lb / 30 g)
Water or Young Coconut (water) (1 cup)
Hemp Seeds (1/4 cup), or Young Coconut (jelly) (.5 cup)
Medjool dates, 4 (.24 lb / 110 g)
*Tamarind 1/4 cup (.04 lb / 20 g)
Thumb Fresh Ginger (.04 lb / 20 g)
2 Green onion (.04 lb / 20 g)
Sundried tomato 1/4 cup (.04 lb / 20 g)
Cilantro fresh (.04 lb / 20 g)
Optional:
1 Clove Garlic, 1 hot pepper
1. Using a julienne peeler, spiralizer, grater or mandoline. make noodles out of the the zucchini and carrots and place into a bowl. My Favourite tool for the flat thin pad thai like noodles in this recipe is the Titan Julienne Peeler.
2. Using a sharp knife thinly slice the nappa cabbage, bok choy, and red cabbage into thin noodle like strands, add to the bowl
Optional: pre cut and noodle the red cabbage and carrots, then freeze for 6+ hours before hand, and then thaw and mix with the other noodles for a softer more cooked texture. This will take the dish to the next level texture wise and really mixes nice with the other raw textures.
3. Thinly slice the red pepper into 1 inch matchsticks and add to the bowl, mix all ingredients well and set aside. 
4. At woodstock we used young thai coconuts, blending the 1 cup coconut water with the 1/2 cup soft jelly until smooth, the other option is to blend 1 cup of water, or coconut water, with 1/4 cup hulled hemp seeds. Either way this becomes the base of the pad thai sauce. 
5. Pit and add the dates, tamarind (making sure there are no seeds), ginger, the white bulbs of the green onions and the sun dried tomatoes to the blender. * if you can not find sour tamarind (it usually comes in a block) then you can substitute for 13 grams apricot and 1 tsp lime juice. 
6. Blend until smooth and really thick only adding more water / coconut water if absolutely necessary.
7. Add the green onion tops and the cilantro last, pulse blend to evenly mix without fully pureeing.
8. Pour the thick sauce over the shredded veggie noodles, mix well and enjoy! 🙂
I hope you LOVE this recipe, if so do share this page with a loved one!
If you post any pics on social media please tag me in them too! 🙂
---
As promised I am inserting some affiliate links for my favourite tools that I used for making this dish and raw vegan noodles!
My favourite tool for flat noodles, the "Titan Julienne Peeler"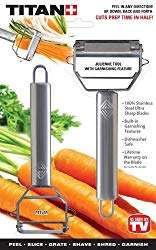 My Favourite Electric spiralizer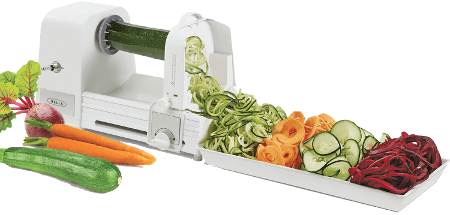 The amazing Flexzion Vacuum blender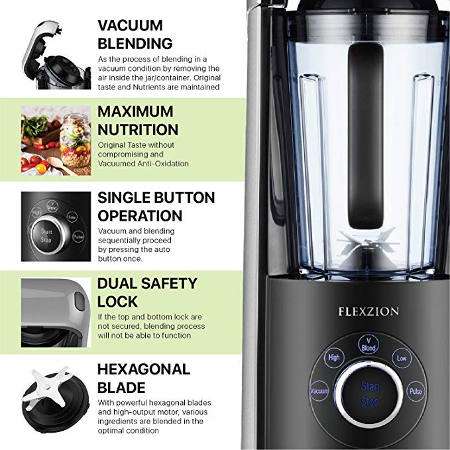 To learn more about vacuum blending and see the Flexzion pitted up against the tried and true Vitamix Blender..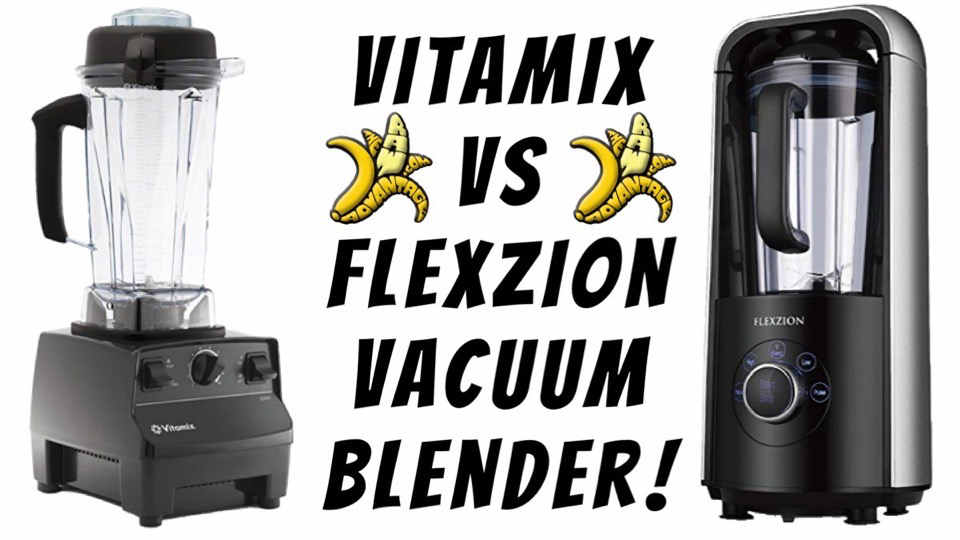 Watch the battle review, Vitamix vs Flexzion Vacuum Blender! 
---
I hope you really enjoyed the Raw Vegan Pad Thai recipe, do try it and if you also think it's the best, let me know!
As Always
Wishing You Much
PeaceLovenSeasonalFruit ck