Macadill Ranch Dressing Recipe with Matt @rawintuition
Join Matt aka @rawintuition and me as we uncover what makes up a 5 Star Salad and dress it up with an amazing MacaDill Ranch dressing recipe from his 5 Star Salad Revolution book!
Matt is a serious raw powerhouse, all of his books as well as his videos are invaluable in terms of helping you create a well-balanced healthy raw food lifestyle. We had so much fun in this video going into a wide range of topics, I hope you really enjoy it and try out this epic salad dressing too!
To the Recipe!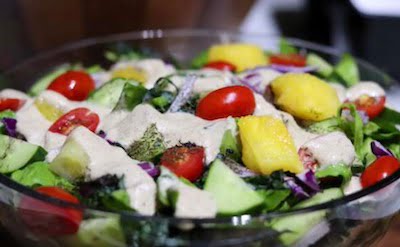 Macadill Ranch Dressing Recipe (1 – 2 Servings)
3 Tbsp macadamia nuts (27 g / 1 oz)
2 Medjool dates, pitted (48 g / 1.5 oz)
1/2 lemon, peeled (29 g / 1 oz)
1 clove garlic (3 g / .1 oz)
1 tsp dill, dried (1 g)
1 tsp chives, dried (.1 g)
3/4 cup distilled water (178 g / 6 oz)
Add all ingredients to a blender. Blend until smooth and pour over your favorite5 star Salad!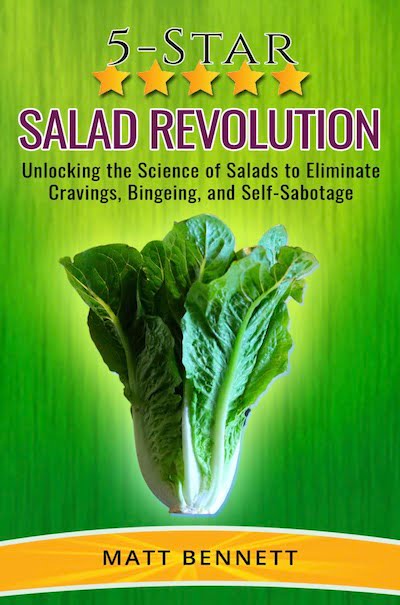 Matt's Amazing New "5 Star Salad Revolution" ebook is your definitive guide to a greener, healthier life!
Grow with incredible reasons you need more greens in your diet
Debunk pervasive myths surrounding leafy greens
Learn key secrets to revolutionize your salad experience
Enjoy 25+ delicious green-powered raw vegan recipes, Matt's book is so jam-packed with amazing info and delicious recipes that it's sure to become a standout resource for you!
 I hope you really love the MacaDill Ranch dressing recipe,
Be sure to give Matt a follow in the links below to get lots of inspiration, amazing info, and delicious recipes.
Give him a follow on Instagram @rawintuition on YouTube @rawintuition
Check out all of his offerings, including his new book Here!
I am sorry to say that the Ultimate Raw Vegan Bundle promo period is over for this year, 

Stay tuned and be sure to sign up to my mailing list here to be notified first when the all-new bundle comes back!
As Always
Wishing You Much
PeaceLovenSeasonalFruit ck