The Most Amazing Waterfall Hike Diamonte Costa Rica!
Costa Rica easily has some of the most amazing nature, waterfalls, and hikes in the world.
The Majestic Diamonte hike through medicinal gardens, shamanistic waterfall covered caves, daring cliff jumps, private fresh water pools and breathtaking vistas overlooking the entire valley atop 600+ foot waterfalls make it tough to beat!
Blessed to share some of the adventure and fun the Diamonte Hike offers from my 2018 Retreat in Costa Rica!
Learn more about the Feb 28 – March 7th 2020 Raw Food n Yoga Surf Adventure Retreat at the beautiful Farm of Life in Costa Rica!
Already know you want to join Us?!
This is my favourite event of the year, at my favourite place (the Farm of Life) where we really get to deeply connect, share and grow together with a healthy raw food approach.
Want to learn more about raw food culinary skills? I will spill all of my secrets!
Enjoy a truly holistic experience diving into breath work, raw food nutritional science / culinary skills, creating emotional poise, functional and fun fitness, different styles of yoga, barefoot walking training, optional surfing lessons, Avatar like hikes, breathtaking nature, all you can eat amazing local organic tropical fruit, both simple and gourmet low fat raw vegan cuisine / workshops, emotional support, energy work, a opportunity to try out the flying trapeze, lots of beach time, relax at the Farm of Life in their chemical free pool, or try out the fitness loop and so much more!
Join me for the time of our lives and leave refreshed, transformed and bursting with vitality and optimism!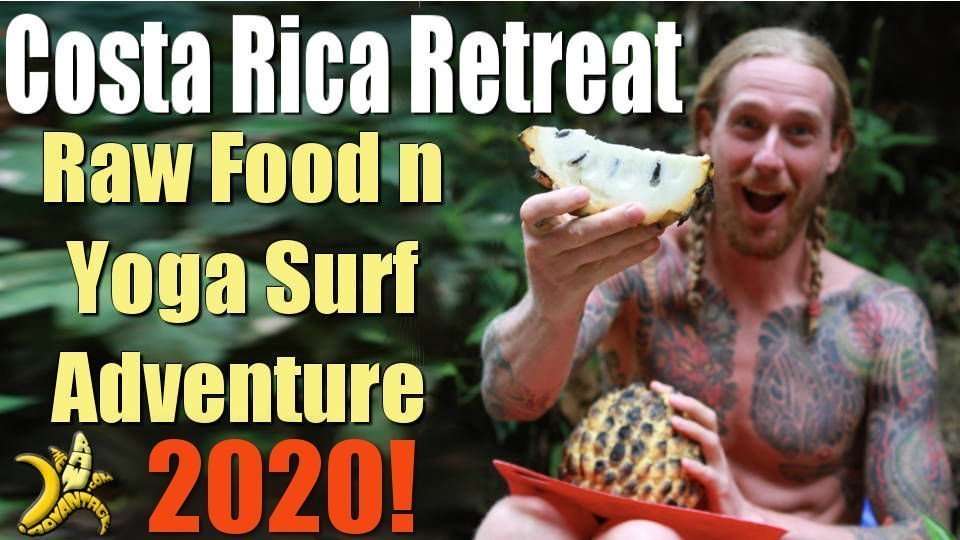 Click here to check out the retreat video for more info
and Reserve your Spot Here Today!
Enjoy some of the fun pics from previous retreats!
If you have any questions about the retreat feel free to reply to me directly Here 🙂
As Always
Wishing You Much
PeaceLovenSeasonalFruit ck