Unbelts Unboxing The Cure to Saggy Pants Syndrome
Excited to bring you a fun Unbelts UnBoxing video for UnBelts
My Good Friend
Krista Kohuch
is a part of this 100% Vegan, super Eco Company and wanted me to check them out!
I gotta say I LOVE UnBelts so much and will be using them from now on.
I don't want to give too much away here so watch the video and learn more at
UnBelts.com
Ok ok, I just wanted to get below the first screen before I give it away and show off some of UnBelts Awesomeness!
I really do LOVE them a ton and feel really great sharing them as beyond being stretchy stylish and super comfortable, literally the best belts I have ever seen, they are all vegan, super eco with 100% recycled materials, and they are really close to ZERO waste, are fully washable, are easy to put on and off with metal buckles that are made with no beep in the airport security technology, they have a really neat secret stash pocket, have a lifetime free repair warranty and beyond all of this, they are a super cool small business with a lot of heart!
FYI I am not an affiliate and make no money on their sales, I simply feel blessed to try them out, review them and share my genuine love of them with you!

My favorite style is the Intrepid, it's available in many different colors, is so comfortable you don't even know its there,
but it keeps your pants up like a good pants keeper upper should!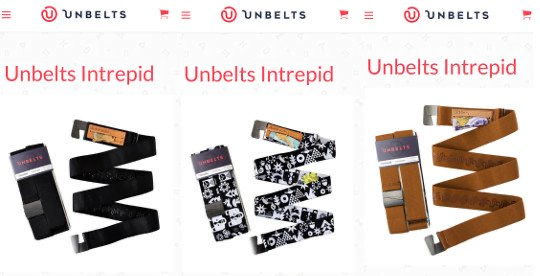 If you're looking for a slightly thinner more feminine style then the UnBelts Classic is Right Up Your Alley, also available in many colors!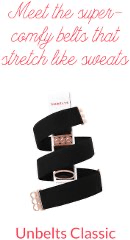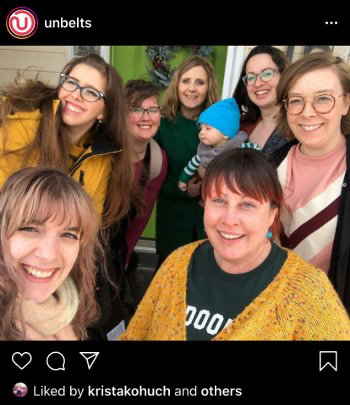 Thanks again to Krista and everyone at UnBelts for sharing their awesomeness with me and everyone I can connect with here,
As Always
Wishing You Much
PeaceLovenSeasonalFruit ck