Chris Kendall RHN Live on CBC Radio
Blessed to have the chance to talk Live on CBC Radio Saskatoon this morning on Raw Food and Vegan Diets!
Enjoy the audio recording below if you missed the live show!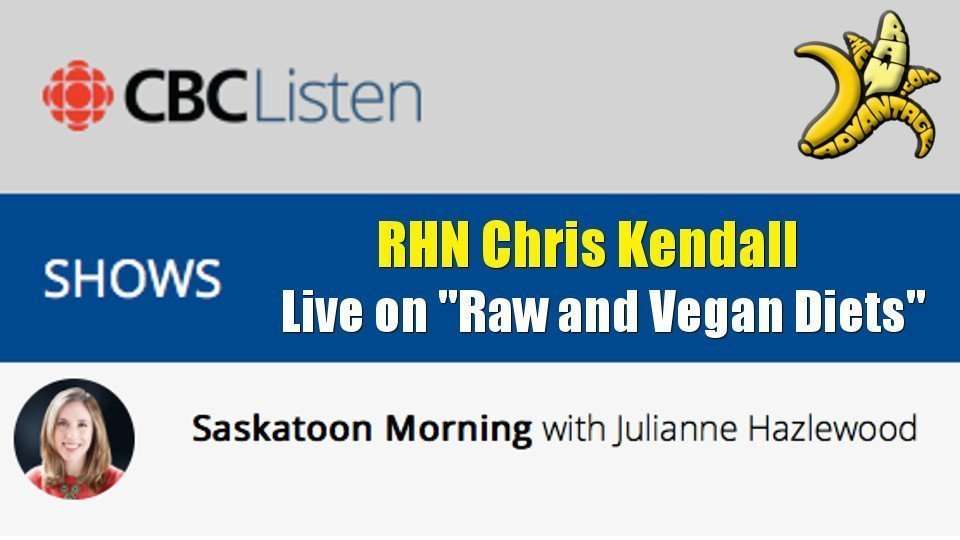 This audio was recorded on my phone's audio recorder hahah felt kinda sneaky but I wanted to get the show for you all 🙂
I really had fun time talking with radio hose Julianne Hazlewood on her  "Saskatoon Morning" show and really want to thank her and CBC for the interview as well as Victoria for setting up the show.
I hope you enjoy it, always a blessing to spread more raw and vegan information into the mainstream!
As Always
Wishing You Much
PeaceLovenSeasonalFruit ck