Cocobutter Veggies 3.0 LIVE on Chef AJ's YT Channel!
Really blessed to be Featured on Chef AJ LIVE this past weekend where I made my updated Cocobutter Veggies 3.0 recipe, also known as Chris's Creamy Curry which is truthfully my all time favourite raw vegan curry recipe!
For a slightly simpler version check out Cocobutter Veggies 2.0 here 🙂
Chef AJ has been devoted to a plant-based diet for almost 40 years. She is the host of the television series Healthy Living with CHEF AJ which airs on Foody TV. With her comedy background, she has made appearances on The Tonight Show Starring Johnny Carson, The Tonight Show with Jay Leno, The Late Show with David Letterman and more. A chef, culinary instructor and professional speaker, she is author of the popular book "Unprocessed: How to Achieve Vibrant Health and Your Ideal Weight", which chronicles her journey from a junk-food vegan faced with a diagnosis of pre-cancerous polyps, to learning how to create foods that nourish and heal the body.
She Has just released her newest book "Own Your Health" for which she mentions in the start of the video, grab it and learn a ton more about Chef AJ here!
See the full raw vegan curry recipe below, but first as shamelessly promoted in the video:
Enjoy over 100 FREE Raw Recipes on my
FREE "The Raw Advantage Raw Recipes" App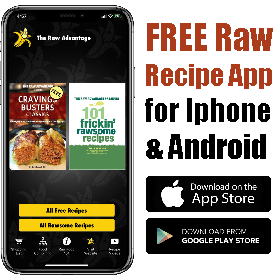 ---
For the best raw vegan pizzas out there grab "Frickin Rawsome Pizza"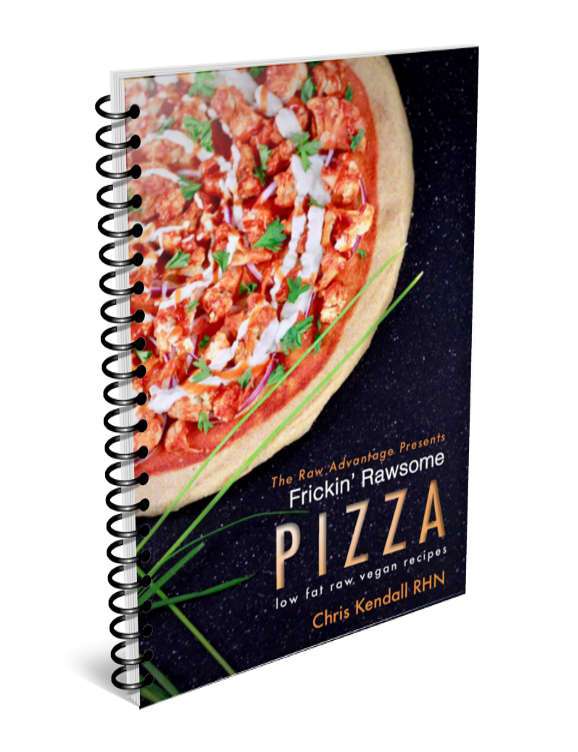 Available as a ebook, paper book on 100% recycled paper, or as a in app purchase on my free app!
---
Check out "Naturally Rawsome Sauces"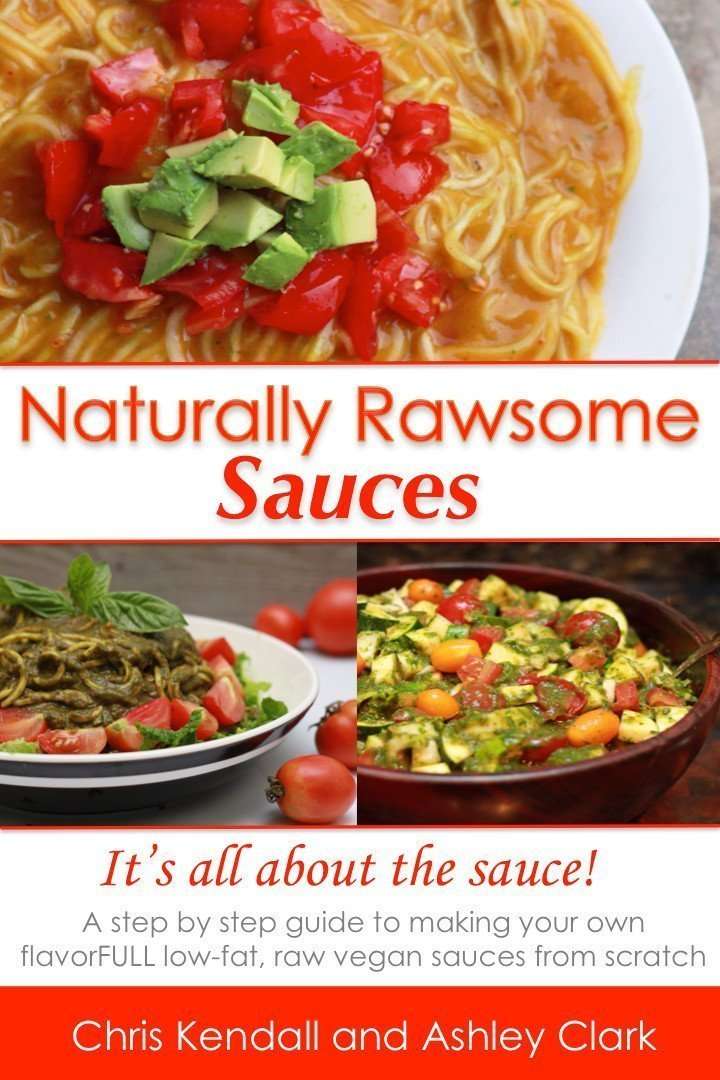 Your how to guide to becoming a raw sauce chef!
---
As mentioned in the video here are some quality nutmilk bags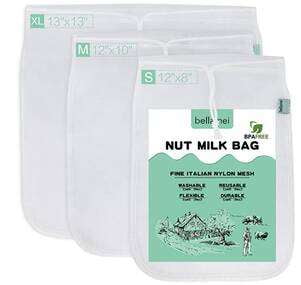 ---
If you're looking to radically change your life for the better with a holistic raw, or high raw vegan lifestyle check the "Raw Vegan Lifestyle Success System" 10 week online course. This course is designed to give you the fast track to a truly holistic raw food lifestyle to feel better, look better and enjoy more energy, better digestion and higher levels of health and fitness!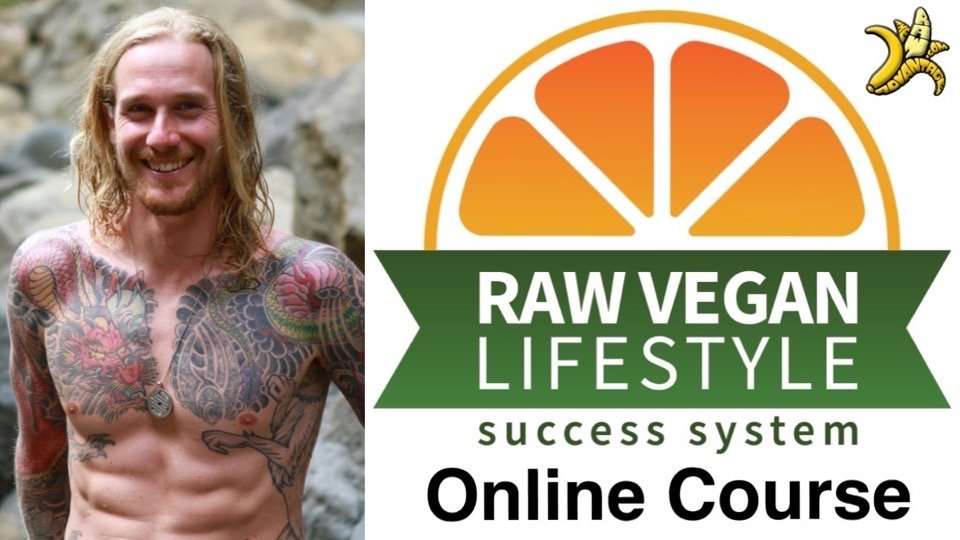 ---
Ok ok enough shamelessness,
To the best raw vegan curry recipe!!
For a slightly simpler version check out Cocobutter Veggies 2.0 here 🙂
Chris's Creamy Curry aka Cocobutter Veggies 3.0 (makes 1 – 4 servings)
Cauliflower (.75 lb / 345 g)
Crimini Mushrooms (.75 lb / 345 g)
Peas (.75 lb / 345 g) 2-3
Tomatoes (.75 lb / 345 g)
Hemp Seeds (1/8 cup / 19 g)
Pumpkin Seeds (1/8 cup / 19 g)
Flax Seeds (1/8 cup / 19 g)
Cilantro 1 bunch (.11 lb / 50 g)
3 Green Onion (.11 lb / 50 g)
Fresh Ginger (2 tbsp / 25 g)
1 Clove Garlic (1 tsp / 10 g)
Curry Powder (1.5 tbsp / 10 g)
Smoked Paprika or Chili Powder (1 tbsp / 7 g)
4 carrots (1 lb / 460 g) ~ 1 cup of juice
Optional for a more Rich and Spicy Flavour:
Fresh Turmeric (1 tsp / 7 g)
Mustard Seed (1/4 tsp / .5 g)
Black Pepper (1/4 tsp / .5 g)
Cumin Powder (1/4 tsp / .5 g)
Lemon Juice / ACV (1-2 tbsp)
Hot Pepper to taste
– The night before you make this recipe chop your cauliflower into bite sized pieces and place in the freezer, if you are using fresh peas shell them (.75 lb peas separate from pod) and freeze together with the cauliflower, otherwise simply use frozen peas. I find this works best by spreading both ingredients into a single layer on a baking sheet and freezing 4-12 hours.
– In the morning or just before making the sauce remove the cauliflower and peas, from the freezer and thaw at room temperature, or if time is short you can thaw them in or under warm water in a strainer or by placing them at a low temperature in your dehydrator.
– Slice the mushrooms into 1/2's or 1/4's and place in a dehydrator for 1- 2 hours at 118°F (48 °C). Alternately and/or you can also place the mushrooms in direct sunlight for 3 -12 hours total for a major vitamin D2 boost (mushrooms are rich in selenium, chromium, and vitamin D2 – if you are concerned about eating raw mushrooms or want to learn more about the vitamin D content of mushrooms and how to boost this nutrient 
(learn more on this post here)
!
– Once the mushrooms are partly dehydrated to your desired texture mix them together with the thawed peas with the cauliflower, mix well.
– Juice or slice and blend the carrots in a high powered blender and strain through a quality nutmilk bag, add the juice to the blender, your looking for about 1 cup.
– Place the hemp seeds, flax seeds, tomatoes ginger, curry powder, smoked paprika (or chili powder – recipe below), white bulbs from the green onion, and all of the optional ingredients if desired into a high speed blender, such as the
Vitamix (get yours here with FREE shipping)
, and blend till smooth and creamy.
– Add the tops of the green onions as well as the cilantro, blend at a low speed / pulse blend just enough to finely chop and distribute throughout the sauce.
– Pour this thick creamy sauce on top of the mixed veggies and stir till evenly coated, rejoice and dig in!
As promised, incase you would prefer to make your own chili powder in place of smoked paprika, as I do, check out the bonus recipe below!
Bonus Chili Powder Recipe
Sweet Paprika – (4 tbsp)
Garlic Powder – (1 tbsp)
Cayenne Pepper – (1 tbsp)
Onion Powder – (1 tbsp)
Dried Oregano – (1 tbsp)
Cumin – (2 tbsp)
Mix all together and place in a airtight bottle. Option to blend till smooth in a Vitamix blender or in small batches with a clean coffee grinder.
If you wish the recipe a mild spice replace cayenne with a more mild flavored ground chili.
As mentioned I absolutely LOVE this low fat raw vegan curry recipe, it has authentic indian curry flavours, is the most authentic in terms of mouthfeel and texture compared to a cooked curry and is seriously a nutritional powerhouse. If you are not used to eating raw cauliflower or mushrooms I recommend that you use this recipe to make 3 – 4 portions, eating a smaller portion with or over a big simple green salad so that your microbiome is more easily able to adjust to digest it smoothly. As you eat these items more often your digestion and enjoyment of them improves along with the diversity and balance of your microbiome due to the prebiotic fibers in these foods.
As Always
Wishing You Much
PeaceLovenSeasonalFruit ck