Simple Mango Noodle Salad
I had a amazingly simple and delicious dinner tonight, it was fat free, irritant free and so full of flavor I let out many a ahhhhhh and Ohhhhhh!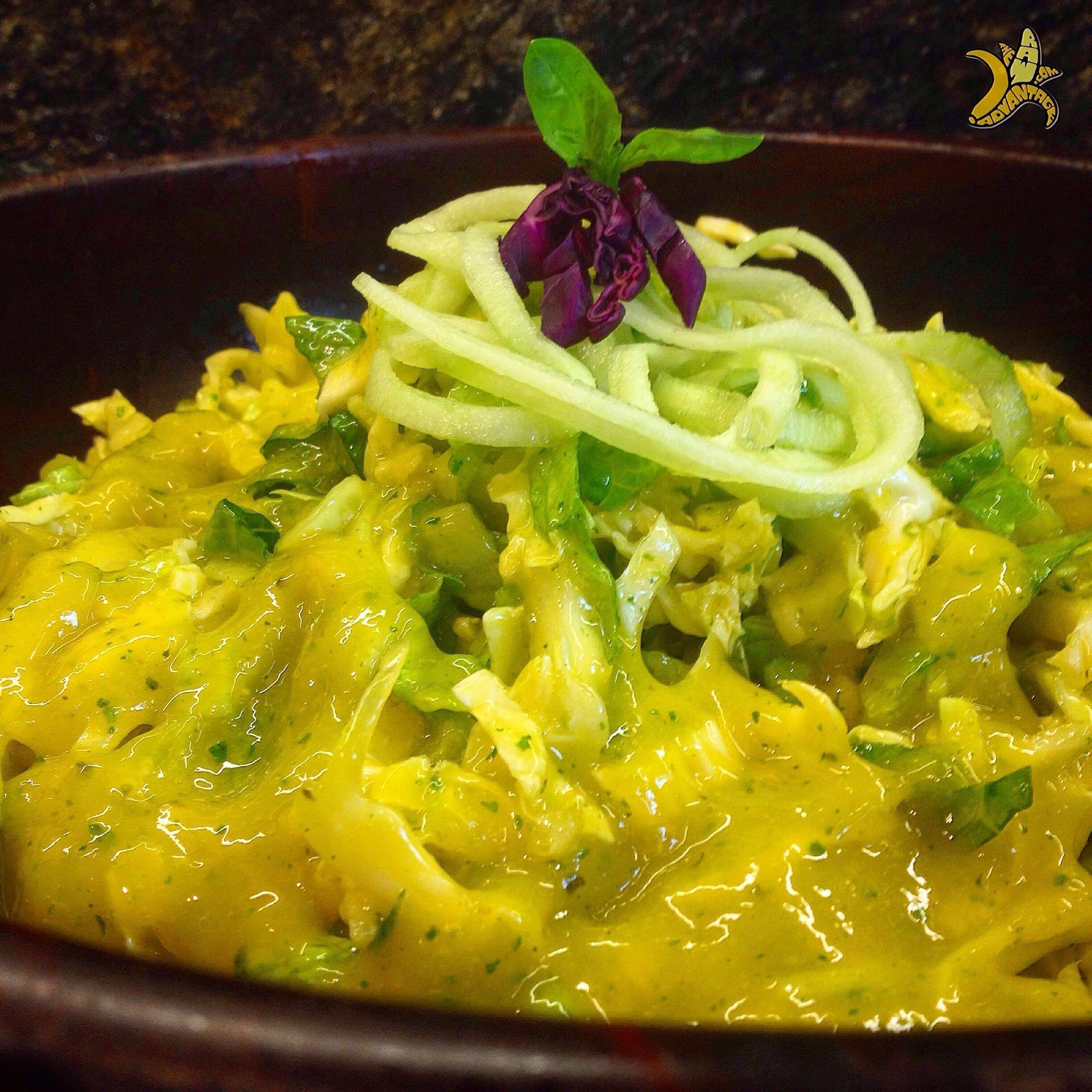 I can't help but share the sweetness with you!
            Simple Mango Noodle Salad serves 1-2
4 Medium Mango's
1/2 head Napa Cabbage 
1 head Romaine Lettuce
1 cup shredded Green Cabbage
1/2 a long English Cucumber
1/4th cup shredded Red Cabbage
1 Lime
Basil to taste
Finely cut all greens (except basil) into thin noodles and add to a bowl, reserve the bottoms of the greens for the sauce. Spiralize cucumber into the bowl and mix all well. Peel /cut and scoop all of the mango into your Vitamix, add the bottoms of the nappa cabbage and romaine, squeeze the juice of the lime into the blender and blend till smooth. Add the basil and pulse until finely chopped into the sauce. Pour over the "noodles" and enjoy this sweet and salty treat! 
Deliciously simple, easy to digest and a perfect lunch or dinner! 
I hope you love this recipe, if your looking for more simple low fat hygienic raw recipes check out "101 Frickin' Rawsome Recipes" for the best of the best all available by donation! 
As Always
Wishing You Much
PeaceLovenSeasonalFruit ck