Durian Sampler Unboxing and Tasting with YearofTheDurian.com
I LOVE durian, it's true, and because of that, I feel super blessed to be able to bring you this Durian Sampler Unboxing and Tasting from Year of the Durian!
Durian is easily one of the most unique fruits in the world, considered the King of Fruits its really creamy, filling, delicious, and at times pungent!
Durian brings up strong emotion, people typically either LOVE it or Hate it, that is unless they try high quality really Really good durian (the quality and taste can vary a ton) then I find that 9 out of 10 times people at least like it if not Love it!
It's all about the delivery and quality! I really recommend trying durian at least 3-4 times, preferably with someone who knows what good durian tastes like, and of course as best quality as you can get. If the durian you try doesn't have the creamy smooth texture of the best pudding or custard you have ever had and the sweetest most complex and delicious flavor that you have ever had… then you probably have not had a really good durian!
I kid you not I have tried durians that I immediately spit out and needed to wash my mouth out, others I have literally cried while eating exclaiming that this is the best thing I have ever eaten. The range of tastes can vary that much and is a big reason why people, like me, will travel around the world to enjoy this amazing fruit. That said, thanks to Year of the Durian you can try the best of the best exotic durian from the comfort of your own house!
Enough about that, let's get into the unboxing and sampling!
In this video, I do my absolute best to describe each type of durian in this amazing sampler platter. Durian is such an amazing nutritious fruit, in fact, it is the highest in protein of any fruit, is rich in sulfur which is very uncommon in fruit, and is among the few fatty sweet creamy fruits out there! While much of the time I shop with price per calorie in mind sometimes I really like to splurge and Durian is one of my number one choices when I decide to treat myself! I really hope you enjoy this Durian Sample Unboxing and tasting of 3 types of exotic Durian from the Philippines courtesy of YearofTheDurian.com
If you want to try the best durian mailed to your door be sure to place an order any time and enjoy this super high-quality durian!
Grab your Sampler Platter of TOP QUALITY DURIAN Here!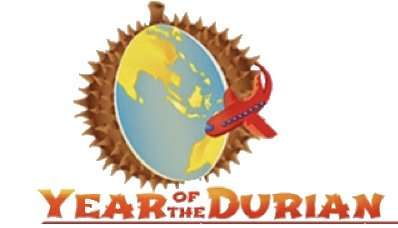 Check out the Durian Tours with Lindsay and Year of the Durian!
I love love love durian but this wasn't always so, as I shared above, some I have honestly spit out. This durian from Year of the Durian is TOP QUALITY, Hand Pickled at Peak Ripeness, Tasted for Quality, Quickly Flash Frozen, and Shipped to you no matter where you are! If you enjoyed this video and want to see more of what Year of the Durian offers be sure to check out my other Durian Platter Unboxing videos from Malaysia and Penang!
I am not paid for this durian sampler promotion, simply want to share an AMAZING service from my friend Lindsay Gasik of YearofTheDurian.com! Together with her boyfriend Richard, they have traveled all over the world in search of the best-tasting most exotic durian and her passion is to bring that to you via these samplers as well as retreats, tours, and books!
Thanks Lindsay for bringing the tour to us and for offering such a great product, service, and tours!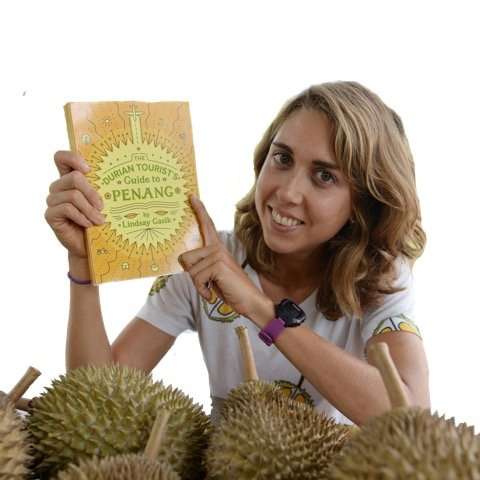 Hope you enjoy the video and try some of the durians yourself, it's super delicious and the highest quality you can get shipped right to your door!
As Always
Wishing You Much
PeaceLovenSeasonalFruit ck