Detox, Cleansing and Purity Myths in the Raw Food Community with Ronnie Smith
Diving into some hot-button subjects in the raw movement with Ronnie Smith of the UK Fruit Fest including Detox, Cleansing, and Purity Myths!
Well-researched and not afraid to voice his experience, concerns, and learnings, or his beautiful singing voice and guitar skills @ronniesongs, this was an informative and fun livestream.
I hope you enjoy it as much as we did, feel free to let us know below and ask any extra questions that we may answer here or save for a future live.
Ronnie aka @fruityronster is the author of Raw Vegan Myths Debunked 1&2, The Lazy Mans Guide to Raw Food Success, and creator of the yearly UK Fruitfest that brings kindred spirits from all over the world together with a passion for self-growth, holistic health, and the raw food lifestyle.
Follow Ronnie and Learn more about everything he does on his:
Instagram @ukfruitfest & @FruityRonster
On his Website FruitFest.co.uk
YouTube
And be sure to join his FREE weekly Fruity Fridays group meeting and interviews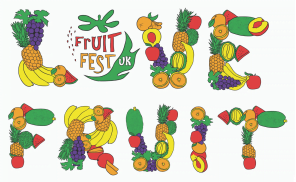 Thanks so much Ronnie for coming on and connecting on this important topic!
As Always
Wishing You Much
PeaceLovenSeasonalFruit ck