Free Yoga in the Park, Saskatoon Frickin' Fruitluck, I Like Fun..
Oh a fun and current video sharing last weekends Free Yoga in the Park. Every Sunday at 10am in Rotary park there's free yoga put on by One Yoga and The Better Good.  Last week it was a bit rainy and dreary but my super cute ball of sunshine Charlie and some super relaxing yoga made me not notice a single cloud! 🙂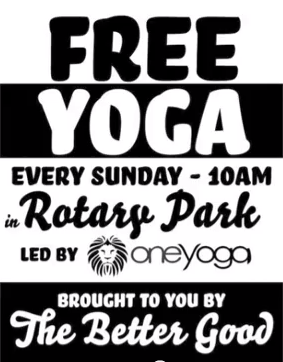 I'm chattin' a bit with Kevin from One Yoga about the collaboration with The Better Good AND the new One Yoga studio opening this weekend – so sweeet!
 Following with the First Saskatoon Frickin' Fruitluck of 2013.  I get to chat a bit with the other half of the One Yoga – Better Good collaboration – Corey Neufeld from The Better Good.  The next Saskatoon Frickin' Fruitluck will be Sunday, June 23rd 11:00am – Rotary Park!  So awesome to share some delicious fruit with some awesome peeps – come on and join us!!
And we wrap things up with some crazy ridiculousness with my Family, I like FUN!!!
FUN! FUN! FUN! FUN! FUN! FUN! FUN!
As Always
Wishing You Much
PeaceLovenSeasonalFruit ck