Enjoy this interview and raw sushi Demo with Christianne Kok as we go into her powerful story of healing as we as both of our tricks and tips to make delicious raw vegan inside out rolls❤️
In the Raw Vegan Sushi Course you will learn all you need to know to create beautiful raw vegan sushi like a chef!?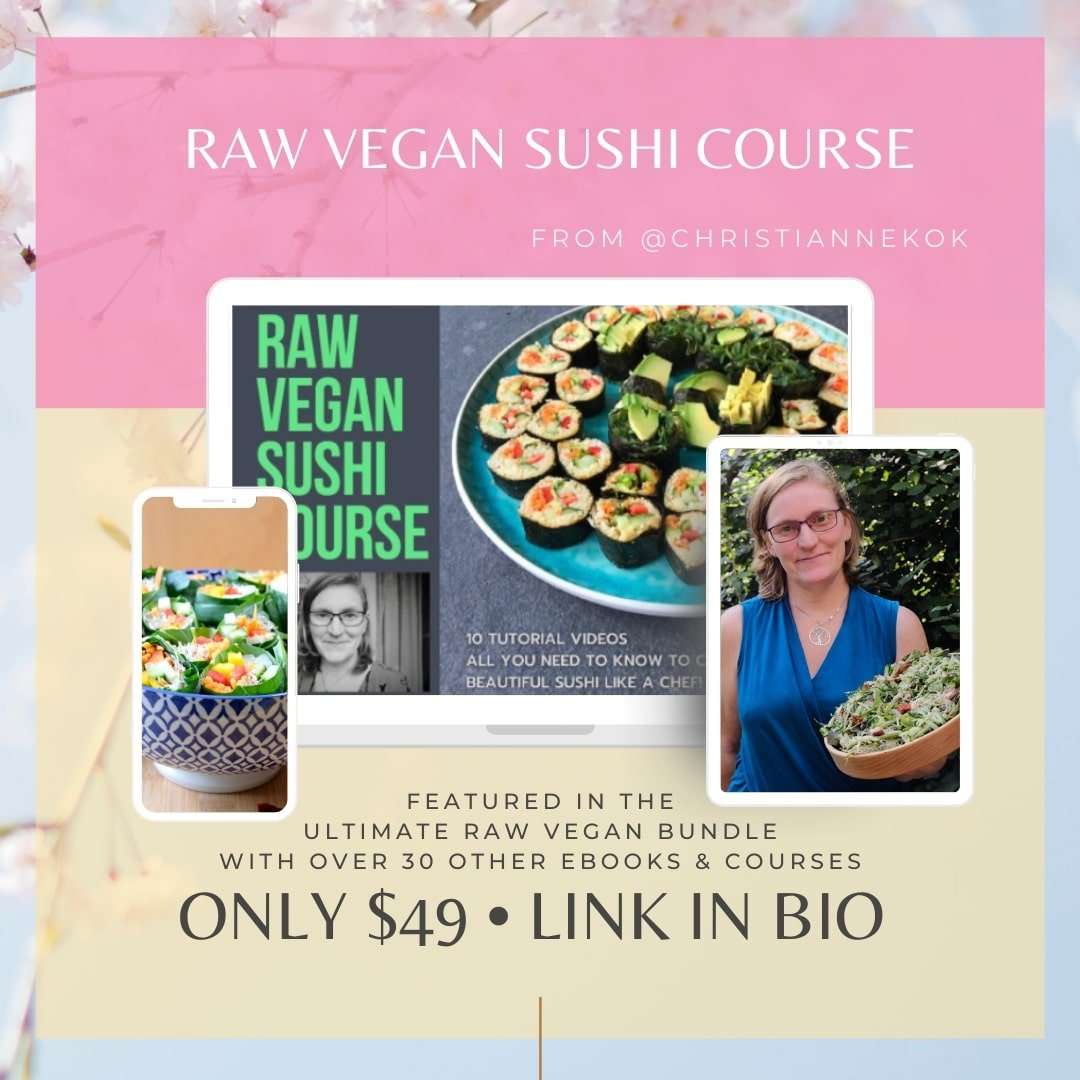 ?Get 10 videos for healthy, whole food plant based sushi with raw rice replacements
?Learn the tips and tricks for no-soy sauce, homemade nori and lox
?From easy sushi rolls to nigiri, gunkan and urimaki sushi specials
?Tutorials to make spectacular dragon rolls? ⁠⁠⁠
PS Sorry to Say the Ultimate Raw Vegan Bundle is Over, be sure to Subscribe Here
to be notified first when new bundles, giveaways, special events and deals are offered!
Be sure to give Christianne a follow  on IG 
Check out her Website to learn more about her healing story and for her full Sushi Book here! 
Wishing you much
PeaceLovenSeasonalFruit ck
Ps that Certified Organic Raw Vegan Nori I used was from https://RawNori.com and you can get 5% off with the code "Chrik5"❤️
Pps the green salt was from https://trygreensalt.com ?