Living the RAW LIFE with Chris Kendall From TheRawAdvantage TIC ep.10
So stoked to connect with with fellow yogi, author, and raw food coach; Robert Breton, for his epic Podcast / Youtube Channel "TheInfiniteCup"!
We had a blast in this podcast / video, going into a wide array of topics with spirituality and our relationship with food as a main theme 🙂
I hope you really enjoy it 🙂
If you would prefer the Podcast to listen while you walk, workout, drive or play, check it out here 🙂
Its always a blessing and pleasure to connect with likeminded inspiring souls who are also connected with passion and loving service to others.
In this fun and open hearted interview we go into the topics of:
My personal journey and awakening to loving service
Our views on spirituality and how it relates to the raw food lifestyle
The purpose and pleasure of passion in our lives
How our relationship with food can, and will, change when we adopt a raw food / plant based diet
Common set backs and set ups on a raw vegan diet
The importance of developing new coping mechanisms with concrete examples
And Much More!
Robert Breton is a super interesting guy with a lot going on, I encourage you to enjoy the interview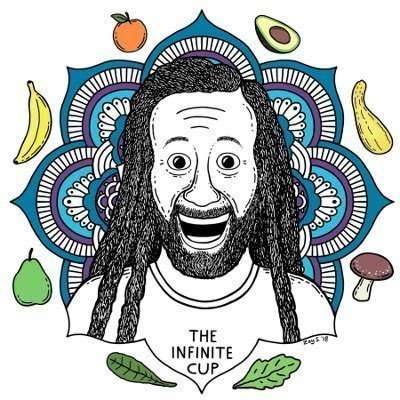 subscribe to his podcast, check out more of his videos and his website to learn more.
To growing together in abundance through sharing our passion, love and compassion abundantly! 
k
As Always
Wishing You Much
PeaceLovenSeasonalFruit ck