Papaya Gazpacho | Simple Raw Vegan Recipes
A perfect light creamy sweet and savoury recipe for any time of the day, great to start a dinner meal or as the meal itself, Papaya Gazpacho!
I hope you Love it!!
I love love love papayas, but truthfully not all papayas. Some have been described to have a slightly, how shall we say, pukey flavour, notably the Red Caribbean when shipped from its native setting. In order for any recipe to be great you want to use great ingredients, lets face it if you use ok ingredients your only going to have ok dishes.
My favourite papayas of all time are strawberry papayas, they are sweet, juicy and have a complex flavour unlike some other varieties. A few years ago at the Woodstock Fruit Festival in NY a company called "Martha's Best" donated a large amount of their certified Non GMO papayas for us all to enjoy. Well, seriously they are the best most consistently perfect papayas I have ever tasted! After I got home I wrote them seeking a way to get them in Canada, from this contact I am blessed to say they gifted me with a Coupon Code "therawadvantage" to share with you for 10% off your order!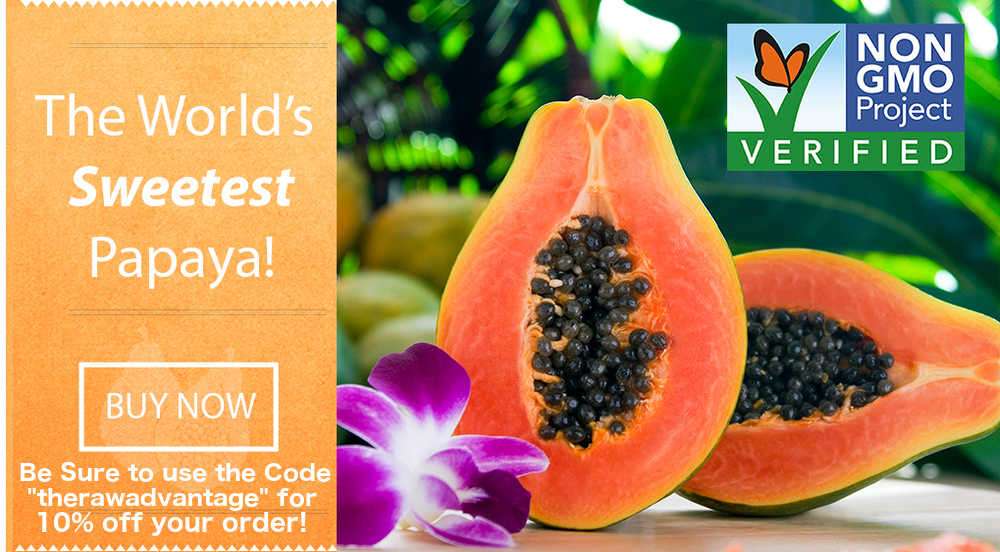 These papayas really are amazing and Available Year Round for shipping within Canada and the United States!! I encourage you to try their "Imperfect Fruitarian Pack"  thats 119 papayas shipped to your door, possibly as  xmas or new years treat! Dint forget to use my code "therawadvantage" for 10% off  here MarthasBest.com
---
As a aside, the Woodstock Fruit Festival is seriously the Fruit Party of the year! I feel so blessed to be working with Naturally Ashley as the Head Chef's of the sauces and dressings department as well as teaching 4 yoga classes, providing 3 lectures /talks as well as a support group. I have been a part of WFF since its first festival, this will be my 10th Woodstock!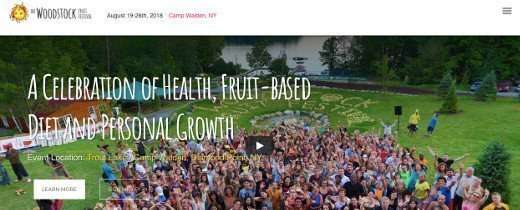 The next festival is August 19th – 26th in new york state, if its your first time get 100$ off with my code "banana", learn more and sign up here TheWoodstockFruitFestival.com
---
Want more delicious papaya Recipes?!
Learn how to my the famous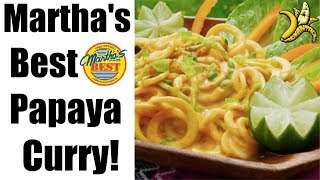 Marthas Best Papaya Curry from the Woodstock Fruit Festival Here 
and,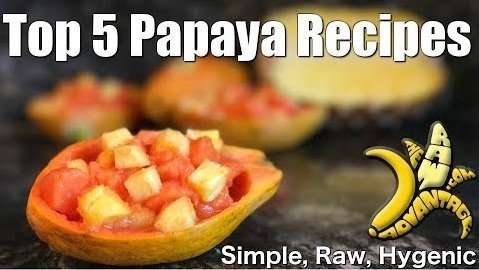 Check out my Top 5 Simple Papaya Recipes Here
---
For the smoothest smoothies and creamiest sauces, dips, whips and nice cream you want a great blender! I 100% recommend the almighty Vitamix blender, I have been using them for the last 15 years and they are the main blender used at juices bars and all of the world wide raw food festivals due to their quality and consistent performance. Grab a new one with a 7 year warranty or a refurbished one for a 5 year warranty both with FREE shipping!!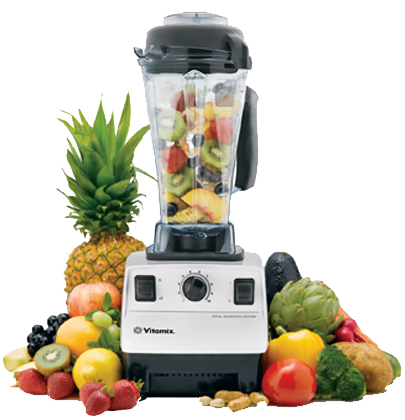 Get your own brand new or refurbished Vitamix here
---
If you want a ton more free raw recipes be sure to check out my
Free Rawsome Recipes playlist Here! 

and last but not least if you want even more recipes, some of my, and the most acclaimed all time favourites from retreats, festivals and food demos,

check out all of my raw recipe ebooks, many available by donation, Here 🙂
I hope you really love the papaya gazpacho recipe and take advantage of the Marthas Best Papaya Coupon code (therawadvantage) as well as the Woodstock coupon code (banana)!!
See you there over some Martha's Best Papayas! 🙂
Much
As Always
Wishing You Much
PeaceLovenSeasonalFruit ck