Raw and vegan bbq goers rejoice, finally a thick and creamy authentic tasting potato salad that doesn't actually use raw potatoes! Hold on to your hats and dive in to this video to help make your summer bbq plans complete!
For years I have enjoyed making raw burgers and coleslaw, perfect additions to a summer time bbq, but something was always missing…
Potato Salad!
Now we all know that raw potatoes do not digest well nor is the texture that appealing, it took a while but I am really excited to share this epic raw vegan potato salad recipe!
I really hope you enjoy it a ton!
Creamy Potato Salad
Ingredients
✤ 8 Crimni Mushrooms (.3 lb / 140 g)
✤ 3 Zucchini (.75 lb / 445 g)
✤ 1/3 – 2/3 head Cauliflower (.6 lb / 280 g)
✤ *4 Green Onion (.08 lb / 36 g)
✤ Fresh Dill (.02 lb / 6.5 g)
✤ 2 Avocado (.5 lb / 230 g)
✤ 2 tsp Mustard Seed/Powder
✤ **Optional: 1 Jalapeño for a bite
Tools Required
✤ Dehydrator
✤ Vitamix / Powerful Blender
Directions
1. Large dice all mushrooms, 2/3 zucchini and 3/4 cauliflower.
2. Place the mushrooms and zucchini in the hot sun for 2 – 4 hours, or in a dehydrator at 115°F for 2 – 3 hours rotating the ingredients (driest to back wettest to front) 1/2 way through.
3. Soak cauliflower in hot water bath (below boiling) for 2 minutes. Mix all cubes together.
4. Blend the remaining zucchini, cauliflower, onion bottoms, mustard seed with 1/2 the avocado.
5. Fine chop the dill, or add dry dill to taste at the end,  and green onion tops, mix together with sauce and cubes.
6. Cut the avocado into cubes and add in with a light stir, serve and enjoy with other BBQ favourites.
About the recipe and the recipes…
For more of my favourite delicious raw recipes and many others to go with this amazing potato salad recipe check out my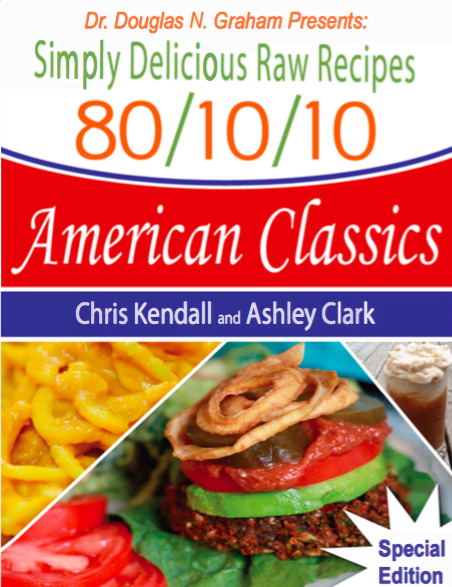 Simply Delicious "American Classics" 80/10/10 approved ebook 
From Mac and Cheese, to Burgers, to Ice cream floats, to Hash-browns and more!
---
I am so excited to invite you to the next
Raw Food n Yoga Surf Adventure Retreat Feb 28th –  March 7th 2020
at the amazing organic, permaculture retreat center – The Farm of Life!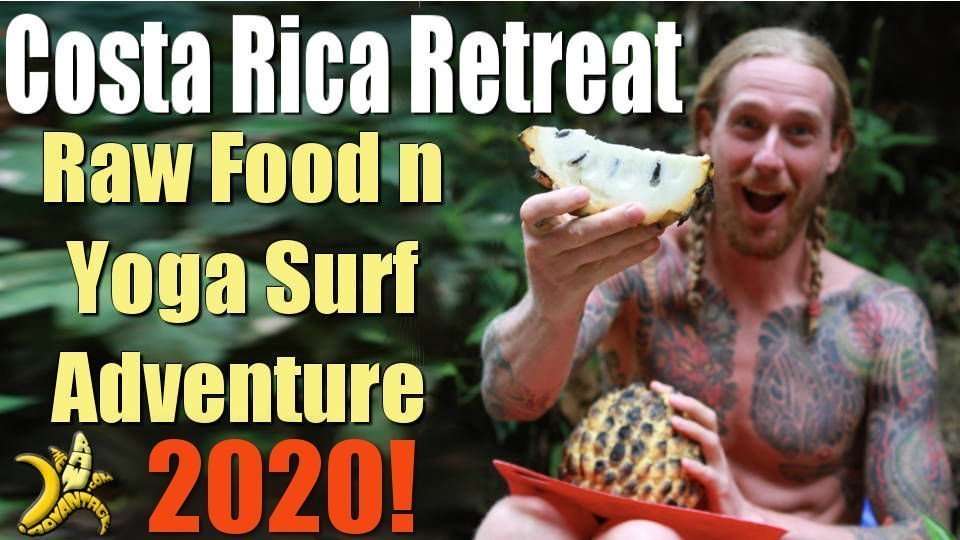 The name of the game fun, amazing food, self development, connection, relaxation and adventure!
Whether you you are brand new or a veteran of the raw lifestyle this retreat is for you! We will be exploring the best waterfalls, beaches, amazing hikes, optional surf lessons and all the adventure that Costa Rica has to offer. At the Farm we have unlimited organic tropical fruit, a amazing chemical free pool, sun gazing vortexes, low fat raw gourmet culinary skills classes, daily yoga, a fire pit, gong baths, empathic connection and so much more!
Join me for the raw food adventure of a lifetime!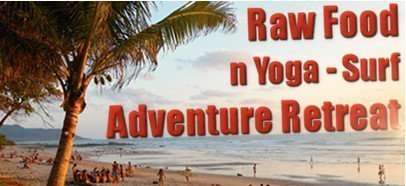 PS – if you have any questions feel free to email me at info@therawadvantage.com
Excited to enjoy with you!
---
Want some Burgers to go with your Potato Salad?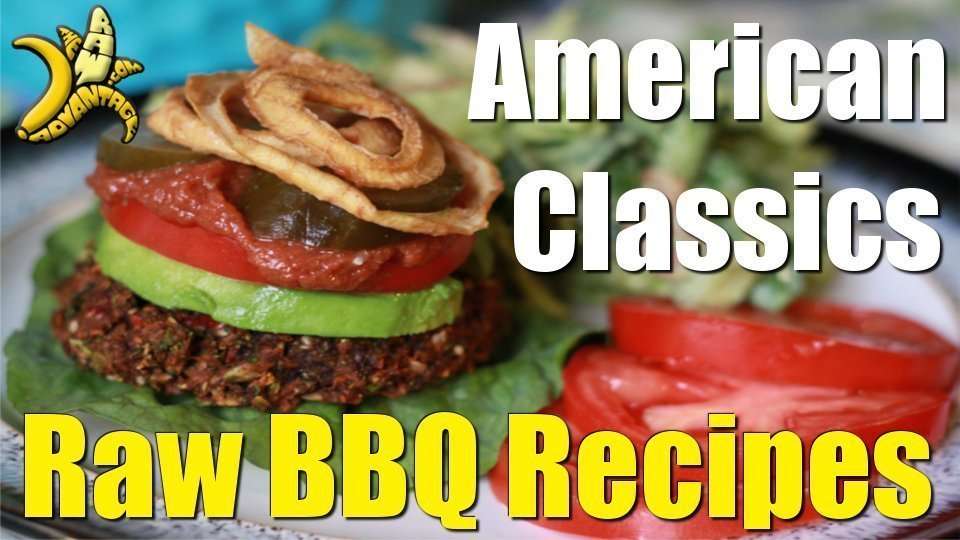 Check out the video above for the best raw vegan bbq burger recipe!
---
Grab your new or Refurbished Vitamix or Excalibur Dehydrator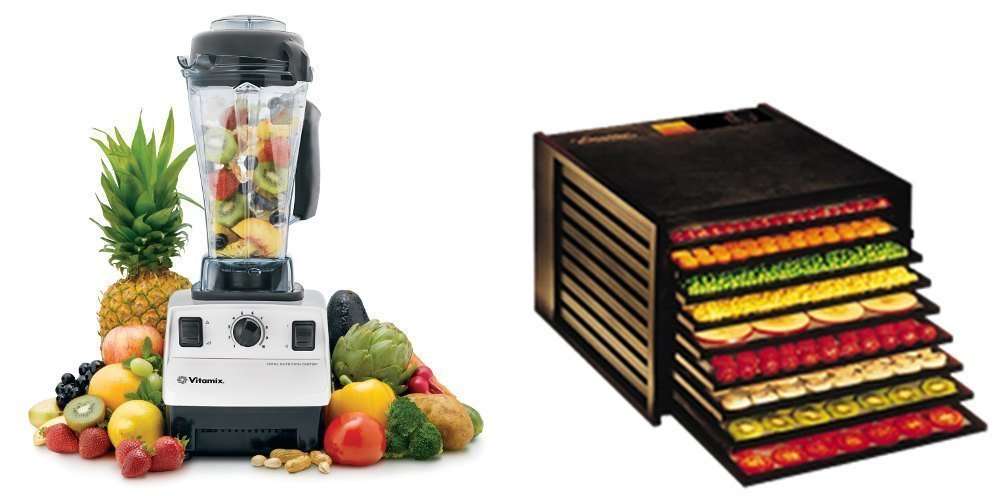 with FREE shipping Here!
---
Check out "My Top 4 Ways to get Vitamin D as a Vegan"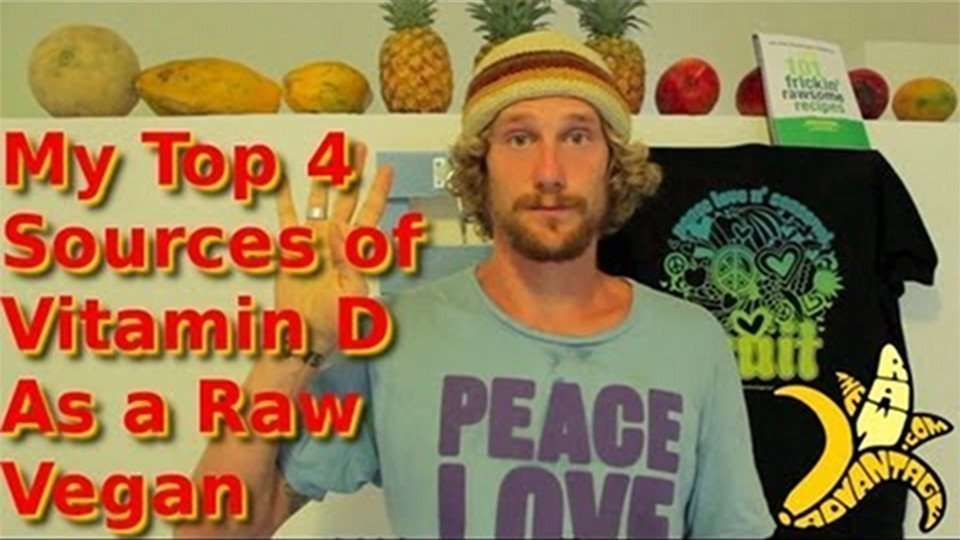 To learn more about why I put my mushrooms in the sun and about Vitamin D Check the video above!
---
I hope you really love the Potato Salad and grab yourself a copy of the
Simply Delicious American Classics to have the best summer ever!
Wishing you Much
PEACELOVENSEASONALFRUIT ck