Potato Salad | Raw and Vegan
Raw and vegan bbq goers rejoice, finally a thick and creamy authentic tasting potato salad that doesn't actually use raw potatoes! Hold on to your hats and dive in to this video to help make your summer bbq plans complete!
For years I have enjoyed making raw burgers and coleslaw, perfect additions to a summer time bbq, but something was always missing…
Potato Salad! If you have ever tried raw potatoes you may know that they do not digest well in any major quantity and that the texture really isn't that appealing. It took me a while to figure out but I am really excited to share this epic raw recipe that can really bust those potato salad cravings!
I really hope you enjoy it a ton!
Creamy Potato Salad
Ingredients
? 8 Crimni Mushrooms (.3 lb / 140 g)
? 3 Zucchini (.75 lb / 445 g)
? 1/3 – 2/3 head Cauliflower (.6 lb / 280 g)
? *4 Green Onion (.08 lb / 36 g)
? Fresh Dill (.02 lb / 6.5 g)
? 2 Avocado (.5 lb / 230 g)
? 2 tsp Mustard Seed/Powder
? **Optional: 1 Jalapeño for a bite
Tools Required
? Dehydrator
? Vitamix / Powerful Blender
Directions
1. Large dice all mushrooms, 2/3 zucchini and 3/4 cauliflower.
2. Place the mushrooms and zucchini in the hot sun for 2 – 4 hours, or in a dehydrator at 115°F for 2 – 3 hours rotating the ingredients (driest to back wettest to front) 1/2 way through.
3. Soak cauliflower in hot water bath (below boiling) for 2 minutes. Mix all cubes together.
4. Blend the remaining zucchini, cauliflower, onion bottoms, mustard seed with 1/2 the avocado.
5. Fine chop the dill, or add dry dill to taste at the end,  and green onion tops, mix together with sauce and cubes.
6. Cut the avocado into cubes and add in with a light stir, serve and enjoy with other BBQ favourites.
About the recipe and the recipes…
For more of my favourite delicious raw recipes and many others to go with this amazing potato salad recipe check out my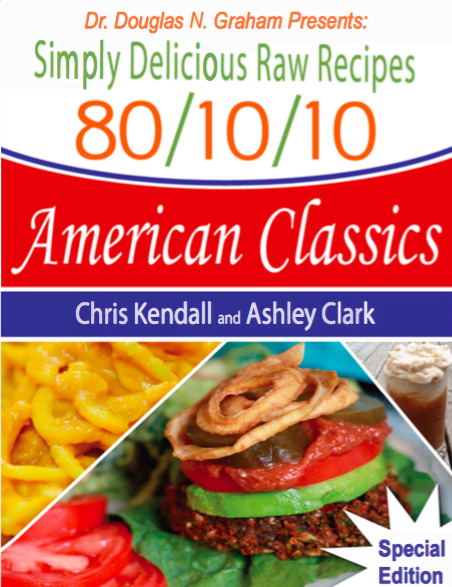 Simply Delicious "American Classics" 80/10/10 approved ebook 
From Mac and Cheese, to Burgers, to Ice cream floats, to Hash-browns and more!
---
Want some Burgers to go with your Potato Salad?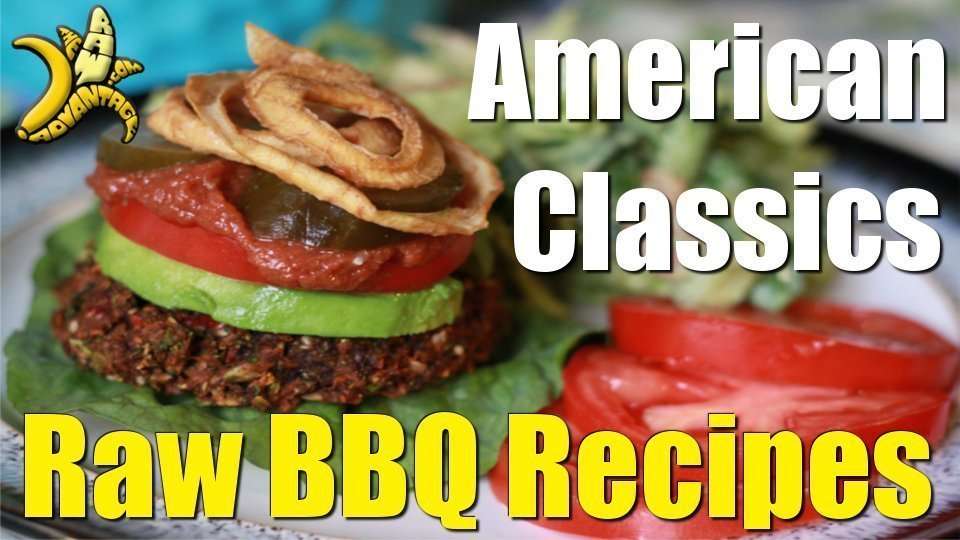 Check out the video above for the best raw vegan bbq burger recipe!
---
Grab your new or Refurbished Vitamix or Excalibur Dehydrator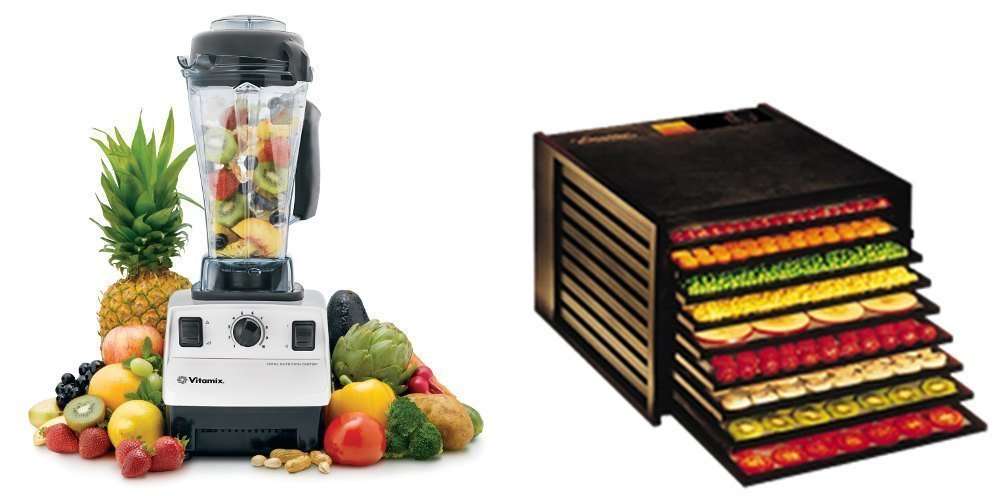 with FREE shipping Here!
---
Check out "My Top 4 Ways to get Vitamin D as a Vegan"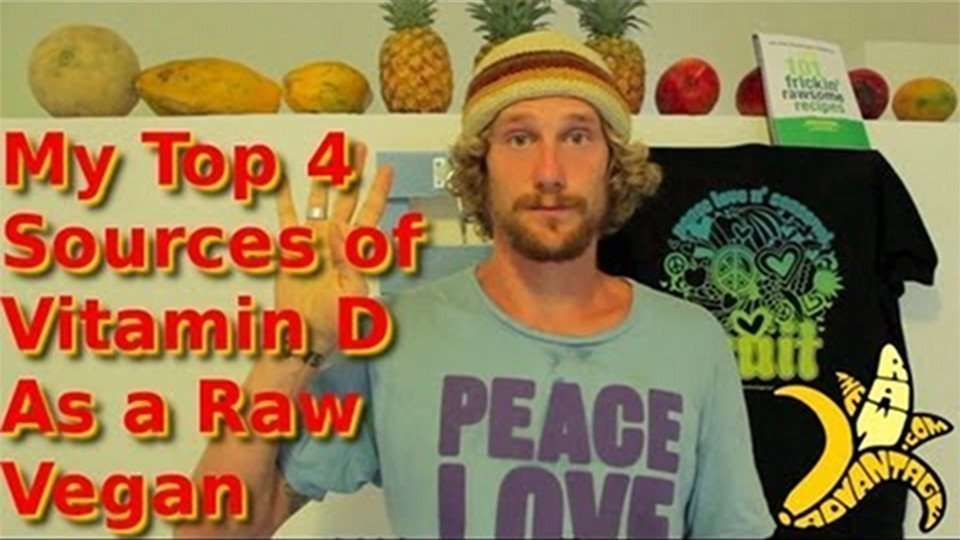 To learn more about why I put my mushrooms in the sun and about Vitamin D Check the video above!
---
I hope you really love the Potato Salad and grab yourself a copy of the
Simply Delicious American Classics to have the best summer ever!
As Always
Wishing You Much
PeaceLovenSeasonalFruit ck