Sick for the First time in 14+ Years!?
Well it has happened, I've let myself get run down, stretched too thin and my body is letting me know – for sure.  For the first time in over 14 years the Banana Commander has gotten sick 🙁  
RUH-ROH!!!
Yeah, I started this morning with orange fur on my tongue, green bumps on my feet, purple ooze coming out of my ears… oh wait no, now that I think about it that was an episode of Dr. Who (or at least it should be if it isn't)…. I had a runny nose, some sneezing and a tickle in my throat….
While I fully say that the raw food diet has been a super huge contributor to the fact that I have remained illness-free for so many years but anyone on any diet can wear the body down to a point of weakness if you aren't getting enough rest and recuperation.  This has so been the case for me – I've probably pushed myself harder than I should have.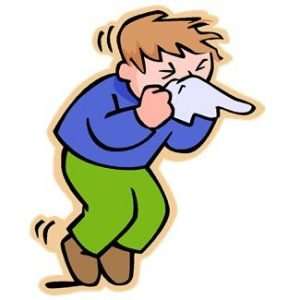 Runny noses and itchy eyes can also serve as natures warning system too!  Your body could be trying to get a message across to you that something is not right, not healthy, not cool in your environment…I had that experience with black mold spores once…. 
As we all have heard – you're only as strong as your weakest link.  My good good friend Dr Sam holds that there are 8 links to optimal health, including Air, Water, Food etc….and it's SOOOO TRUE.  Think about it – if you're air is unhealthy, you're going to be breathing that in having respiratory problem etc.  If you're water is bad and you drink that in you're going to be having digestive problems.  So these 8 links are so crucial to keeping your health in an optimum state!
I super highly recommend his Revolutionary Rehab Manual – It's chock-full of amazing info for health creation maintenance and rebuilding from any state of being, not just injury, love love love it!!!  This is so applicable for me right now with being a bit under the weather, having broken my wrist not that long ago!!  It's really an amazing book – check it out !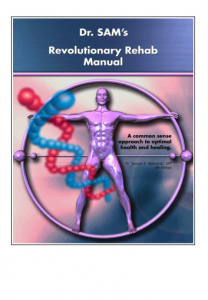 So to try and recuperate I've spent almost the entire last two days sleeping.  I drank about 4 liters of super healing, immune-energizing tea.  This amazing tea (Thank you Shiny!!!!!) was full of basil, oregano, ginger, turmeric, cinnamon, sage… ohhh it was soooo good. 
I'm heading back home to Saskatoon – going to spend some time with the fam.  I have been so busy with retreats for the first part of this year and while I ADORE all the awesome people at the retreats and farmers markets I do miss my family 🙂  
Lookin' forward to a little bit of down time with them!
ck
As Always
Wishing You Much
PeaceLovenSeasonalFruit ck