Simple Raw Vegan Recipe for Travel and Airports!
Do you have a hard time traveling as a raw foodist or a vegan?
Could you use a simple raw vegan recipe for travel that is satiating and light to pack, then your in the right place!
Being a bit of a nomadic raw foodist I have done my fair share of traveling in airports, trains, cars, and busses. Knowing how to prepare foods that you can bring with you while traveling that are satisfying and easy to pack can make all the difference between falling off the wagon for sub-optimal foods or floating through with a sense of lightness and ease.
To help you with that I am excited to share my favorite Raw Vegan Recipe for Travel while I was in transit to Costa Rica for my yearly retreats.
While traveling on my way to Costa Rica for one of my yearly Retreats at The Farm of Life I thought this would be the perfect opportunity to share with you my favorite Raw Vegan Recipe for Travel.
Traveling as a raw foodist can take some time to get used to. I remember when I first went raw in 2004 there were very few places to get fresh food besides supermarkets, even then I have seen the produce section of supermarkets expand and the quality go up over the years. I'm happy to say that things are certainly getting easier for raw foodies and vegans when it comes to airport food options – so many places now offer whole fruit and there are many more juice bars than there used to be. Even still, those options can often be a bit pricey and on top of that, it's important to know and understand what you can and cannot bring across international borders when it comes to fruits and veggies.
Even with the expanding options at the airport I still have some go-to options for when I travel, you can almost always bring cut-up or peeled fruit and salads that are in a container and aimed to be eaten on the plane, or if you want to take it up a notch check out my favorite raw vegan recipe for travel. This simple recipe has two delicious ingredients that not many people think to combine. Both of the ingredients are super nutritious and usually pretty inexpensive. When both are good quality you have a perfect texture combo, soft and gooey with crunchy and juicy.
Introducing my Favourite Raw Vegan Recipe for Travel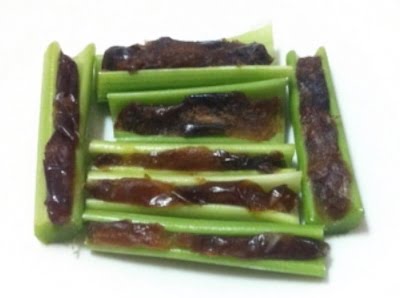 Sweet C Sticks
7 Stalks of Celery (.5 lb / 230 g)
10 Medjool Dates (.5 lb / 230 g)
Pit the dates and tear them in half lengthwise
Squish the dates, sticky side down into the celery stalks, at the end you may want to cut the date halves in half lengthwise again.
That's it, you can eat them right away or pack them for your travels or for an away-from-home snack!
Sweet C Sticks are great to pack, really delicious, and a filling snack of dates and celery. Almost everywhere that I have traveled they've been allowed to be brought on the plane and even across borders! Travel tested and kid approved this simple recipe is helpful on the go as well as a way to finish a sweet fruit meal such as bananas, pears, persimmons, mangos, or a sweet smoothie. If you have a hard time getting in enough calories or enough greens on a raw food diet, the two most common challenges I may add, then this recipe can help you with both especially when eaten at lunch with other sweet fruit or a smoothie.
Sweet C Sticks is a nice simple recipe that is one of over 50+ FREE Recipes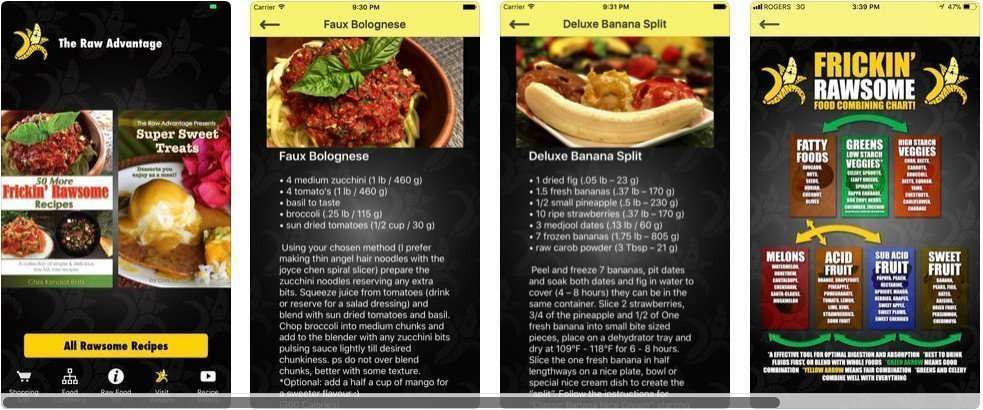 that you can get in my free Raw Recipe app!
If you find that you have a hard time eating enough sweet fruit to meet your caloric needs, and or you simply feel "sweeted" out when trying to eat a large sweet fruit meal or even a few pieces of sweet fruit then check out this post on "The Secret to eating more Sweet Fruit".
I hope you really enjoy my favorite Raw Vegan Recipe for Travel and check out many more recipes from my app in the palm of your hand!
As Always
Wishing You Much
PeaceLovenSeasonalFruit ck