Teresa Palmer Interviews Chris Kendall on YourZenLife.com
I Hope you Love love love The Interview!
This requires a Story!
A while Back when I launched my New Iphone App, the Best Simple Low Fat Raw Vegan Recipe App Ever, BTW… I shared the link with a few friends..
One such friend was Actor and Director Mark Webber,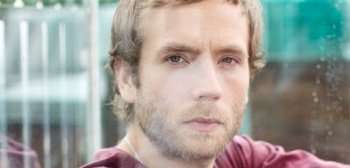 whom you may recognize from various Hollywood Movies Such as Snow Day, Weapons and Scott Pilgrim vs. the World,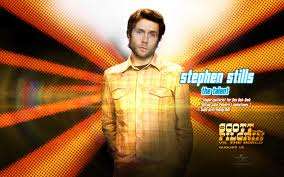 One of my favorite Movies Ever BTW (I share the sweetest "Super Vegan" Vegan clip in the Video).
I met and befriended Mark (a long term vegan doing 3 months raw vegan at the time) while Doing a Live in Coaching Consult in LA for Pro Skateboarder and Head of The Berrics,
Steve Berra..
The Berric's is the Biggest and Best Skateboarding Social Media Outlet in the World BTW, peep The Berrics…
Oh I also Had a Blast from the Past and Some Skate Footage (in the First one, Day and Night) on there.. Peep em all! 🙂
I digress after that Blatant Name Dropping n Rehashing….. Anyhow..
After Sending Mark Webber the link to my New The Raw Advantage Iphone App he let me know that his Girl Friend Teresa Loved the Raw Recipes App and would share it on her Twitter Account… He also mentioned that she had a Huge Audience as well as a Amazing Website with which She expressed interest in me doing a in depth Interview for and potentially Writing a periodic Article for..
As if this wasn't enough to celebrate about he also let me know that they were having a Baby Together, so so so awesome and exciting!!
Kudos and Blessings to you Three, soon to be Four!
Oh Isaac I miss you too, fellow Mango Lover!
Believe me I was glowing, and still am!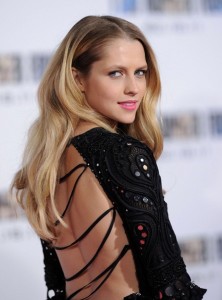 Marks Girlfriend turned out to be the amazing and Stunning Teresa Palmer, a Australia born Hollywood Actress, a Hollywood Star more accurately. You more than probably have seen her in amazing roles in The Grudge 2, Bedtime Stories with Adam Sandler, or The Sorcerer's Apprentice in 2010 with Nicolas Cage. In 2011 Teresa Starred as "Number 6" in the amazing sci-fi film I Am Number Four which is one of my favorites (Teresa plays such a Bad ass Character in this movie I had to share two clips in the video). In 2011 she also starred in Take Me Home Tonight. In 2013 Tez Palmer starred in the zombie love story, Warm Bodies, and the romantic war film, Love and Honor with Liam Hemsworth.
Once I found Teresa's Twitter account I was blown away, almost at 100000 followers I felt elated on how many people a quick tweet about my Free Raw Recipes App could reach and help..
Ill admit I watched her twitter feed for a few days, excited and eager
Then Boom she slapped the kindest Tweet ever
"Teresa Palmer ?@tez_palmer 12 Sep
Obsessed with my New "The Raw Advantage Raw Recipes" App, its Free at https://ow.ly/oHrOD  Interview with the designer coming on YZL soon!"
Soon to be followed by
"Teresa Palmer ?@tez_palmer 12 Sep
The creator of my fav app The Raw Advantage Raw Recipes is Chris Kendall https://ow.ly/oHrOD  follow him & ask q's here @therawadvantage"
I can say that my The Raw Advantage App was boosted up into the top 300 Free Food and Drink App's, in fact up and down to 79th place for well over a week not to mention my website got some heavy traffic, thanks again Teresa!
Around the same time as the Twitter posts Teresa sent me a Email with 10 Questions for a interview on her Awesome Website YourZenLife.com; an online scrapbook where like minded people from all walks of life can share their knowledge and passion for health and wellness, that she Runs with her Friend Phoebe Tonkin.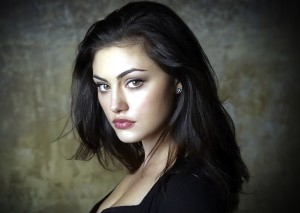 Phoebe is a Australian Hollywood actress and model, she is best known for portraying Cleo Sertori in H2O: Just Add Water, Fiona Maxwell in Tomorrow, When the War Began, and Faye Chamberlain in The Secret Circle. Most Recently Phoebe has been starring as Hayley Marshall in The Hit TV Shows on The CW, called The Vampire Diaries and its spin-off series The Originals.
A little personal Tid Bit, I come from a TV watching Family, Star Trek TNG was watched every day at dinner, Except Sundays, during my whole Youth. My whole family Minus my Dad are In love with The Vampire Diaries, it really is a family affair and something that we all come together with. As a new Series we have also just gotten into The Originals where Phoebe Tonkin (Hayley Marshall) plays a Major role as a Werewolf with a twist having been Pregnant by the main Character Niklaus (Klaus) Mikaelson, the Original Vampire-Werewolf Hybrid. I am quite excited to watch the Newest Episode this Thursday!! 🙂
So all of this Leads up to The Interview Being Posted on YourZenLife.com !
Again I cant express enough how blessed I feel by the interview, interaction and friendships formed, Thanks Mark, Teresa and Pheobe!
One may ask why I am so excited and making a extra long blog post about this, beyond the Obvious boost in traffic and attention, I am a Huge Fan of Mark Webber, Teresa Palmer and Pheobe Tonkin. I love love their movies and the TV Shows that they are in!
I also am a Leo if you didn't know, As my sign seems to point to..
I love being on stage (while im frightened of it). One of my favorite "Jobs" I have ever had was as a Movie / TV Show Extra and Actor in Minor Commercials and Plays. Excited to one day get on Stage and/or Play bigger Parts on the Big Screen or TV. Until then I have so much fun here on YouTube as well as on stage Doing Songs and Presenting at Festivals Like the Woodstock Fruit Festival!
I feel blessed to have gotten to know Mark well during my time in LA with Steve Berra (another awesome Ombre) at The Berric's and am so grateful that he shared my little App and Website with His Girlfriend n Soon to be Babies momma Teresa Palmer!
Double Congrats to you Both, Much Love!!
I am Excited to See all the Fun on your Twitter and Instagram Links, you can too!
Mark Webber
https://instagram.com/likemark#
https://twitter.com/likemark
Teresa Palmer
https://instagram.com/tez_palmer#
https://twitter.com/tez_palmer
Pheobe Tonkin
https://instagram.com/phoebejtonkin#
https://twitter.com/1PhoebeJTonkin
Me, Chris Kendall aka The Banana Commander 🙂
https://instagram.com/therawadvantage#
https://twitter.com/therawadvantage
From email exchanges and through reading Her amazing interviews and Blog Posts on YourZenLife.com I can tell Teresa is True Blue, Living her Passion in Gratitude sharing and growing all in abundance! I find it so so inspiring when people who have a really wide audience, Huge in the mainstream along with potential "politics" that come with that swim against the stream and really promote Health, Healing, Holistic's and alternate ways of living.
Its through each one of us standing up and sharing from our hearts that the Tide shall be shifted, Teresa Palmer and Pheobe Tonkin are Surely Doing their part and more at YourZenLife.com .


I feel really really blessed by this interview and the opportunity to reach out to a new audience, to people who may otherwise never even think about a raw food app, or about veganism or the raw food diet.
Excited to write a focused article for YourZenLife ! 🙂
Hope you enjoyed this post, Up Up and Away…
As Always
Wishing You Much
PeaceLovenSeasonalFruit ck