Top Tips for Emotional Eating with Prof. Rozalind Graham
Today's video is one that can help anyone on any diet, an issue that I believe is a relevant part of everyone's life.
Top Tips for Emotional Eating!
Are you sick of the YoYo, of feeling compulsive with poor food choices?
Join my friend Professor Rozalind Graham and me as we delve into this topic while she shares her Top Tips for Emotional Eating and finding your own balance!
Rozalind is one of the best speakers I have ever had the joy of learning from,
I feel so blessed to share this with you!
Rozalind Gruben Graham is an international speaker and presenter in the area of Eating Disorders, Emotional and Physical Health, and Fitness. She holds a professorship in Applied Nutrition from the American Health Science Institute and is a member of the American Society of Nutritional and Dietary Consultants. Her work includes the role of Lecturer at Middlesex University in London. Rozalind is well known within the fitness industry as a Course Director and Assessor of exercise teacher training including specializing in working with older people and other special needs groups.
A raw vegan/natural hygienist of 30+ years Rozalind is renowned for her exuberance, compassion, humor, and energy. She is a regular presenter at many international raw food festivals, conventions for amongst others, The World Vegetarian Congress, The Exercise Association of England, The North American Vegetarian Society, and Fitness Professionals UK. This is in addition to her work as a consultant in both the private and public sectors.
I feel quite blessed to consider both her and her husband Dr Douglas Graham dear friends and was excited to connect with her and her family at the Fresh Food Festival in Denmark both in 2014 and 2015! PS I highly recommend you go next year! This interview was filmed shortly after the Fresh Food Festival as I feel a kindred spirit with Rozalind in our wish to help people overcome the emotional aspects of eating, eating disorders and dive deeper into the wealth of health and spiritual connection found through such an opening. I am excited for future collaborations with Rozalind in this aim as we intend to put together a Program to help those afflicted with eating disorders and emotional eating.
I really hope you found Rosalind's Top Tips for Emotional Eating to be incredibly helpful and that this knowledge helps you transform your relationship to food and yourself!
For more on this topic check out my video on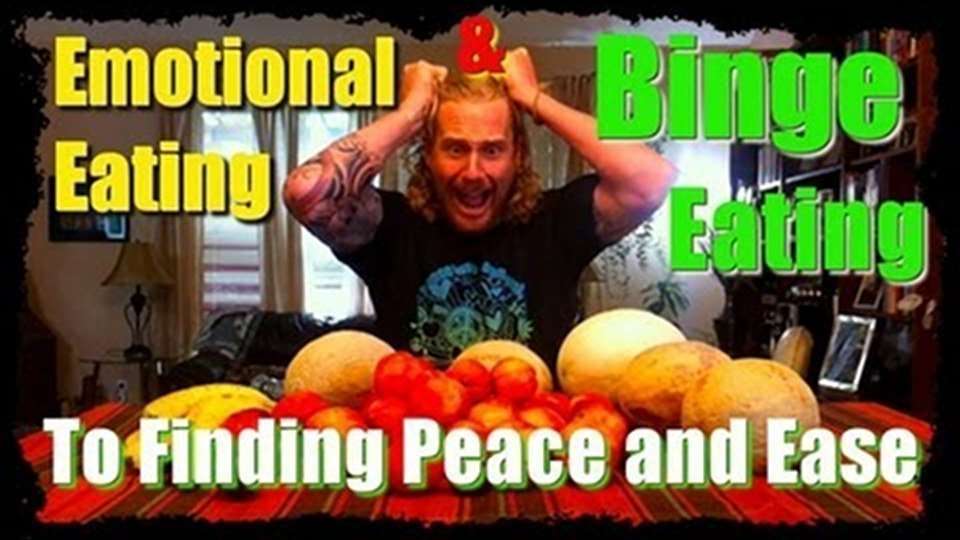 "Emotional and Binge Eating, finding Peace and Ease"
Also Google / YouTube search Professor Rozalind Gruben Graham for many amazing videos, articles and more!
I would highly recommend you seek Prof. Rozalind Graham for any festival, presentation, or summit in the area's of her expertise, or just to have an amazing presence and soul there.
She can be contacted through FoodnSport.com 🙂
As Always
Wishing You Much
PeaceLovenSeasonalFruit ck