The Raw Advantage Pizza Party!
During the final night of the Costa Rica Adventure retreat we rocked The Raw Advantage Raw Pizza Party with the Sweetest Crew!!
I let one awesome cat out of the bag and featured my Patented Secret Raw Pizza Crust – a big Debut for my Raw Food and Yoga Adventure Retreat At the Farm of Life in Costa Rica!
Speaking of pizza, if you like pizza and want to really become the ultimate raw pizza ninja…
 I'm excited to say that you have no need to dream, after 5 more years of RnD since this video I feel so blessed to bring you my newest Book/Ebook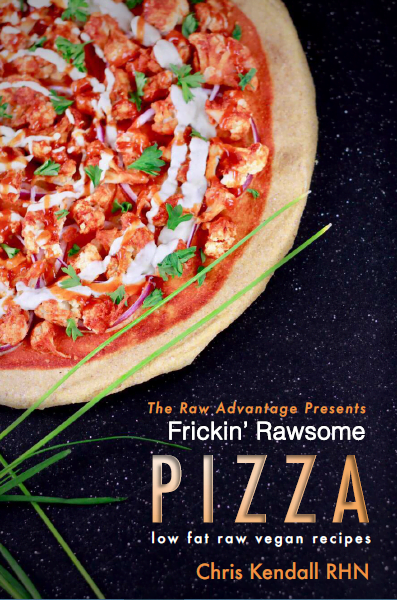 Enjoy your step by step recipe guide filled with 18 of my absolute favourite pizza recipes,

– 8 new quicker and tastier low to no fat pizza crust recipes
– 12 delicious sauce recipes
– loads of simple and low fat raw gourmet toppings
– 6 creamy cheese recipes
all ready to combine to make your own custom pizza's sure to satisfy all of your pizza cravings!
I can honestly say that these pizzas are better than 99% of the cooked pizzas I have had in my life!
This recipe book also comes with fine tuned tips to help you make the toppings taste and texture of your old favourite cooked pizzas!
Enjoy 96 pages of Frickin Rawsome Pizza on 100% Recycled Paper with a Coil Binding!
Prefer an ebook? Download yours and start making Frickin Rawsome Pizza's today!
Learn a ton more and see some of the pizza recipes in the link above!
Wishing you much
As Always
Wishing You Much
PeaceLovenSeasonalFruit ck