TRA Interviews Michael Arnstein, Woodstock Fruit Festival Creator!
I had the sincere pleasure of interviewing Michael Arnstein on his Creation of The Woodstock Fruit Festival, The biggest and most successful Raw Food Festival, peep it!

Michael and his wife Victoria are both good friends n super inspirational long distance runners.  They are consistently setting personal bests and winning events with amazing fruit Fuelled sub 2:29:00 Marathons and multiple 1st place 100 Mile + Ultra Marathons!!  That's like 32 5K runs – CRAZY!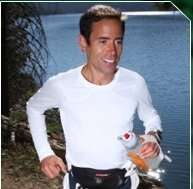 For those of you who don't know, The Woodstock Fruit Festival is an annual retreat that brings together the Pioneers and leaders of a fruit based diet and all who embrace its ideals.  An abundance of fresh fruits and vegetables, a natural environment, fitness and socializing create a special retreat for body, mind and soul.  This year the festival is August 18th to the 25th at amazing Camp Walden in Upstate New York!  I will be chef, w/ Megan Elizabeth as well as teaching Yoga n doing a food demo n a few talks 🙂
Mike Shares his Best Tips for True Wealth and Always shares His Journey at

Check out this awesome interview and learn a little bit about Mike – he shares his 3 needs for success!
As Always
Wishing You Much
PeaceLovenSeasonalFruit ck