Authentic Raw Vegan Spinach Dip Recipe!
Enjoy this simple and easy-to-prepare raw vegan spinach dip recipe that has an authentic taste and texture!
This is a really great-tasting dip served with some veggie sticks, it can make an amazing snack, an hors d'oeuvre, a starter, a spread in a wrap or even as the main course!
This raw vegan spinach dip recipe is unique in that it utilizes a lesser-known raw technique that I go even deeper into in this post, to soften the spinach so that it tastes and "feels" cooked, texture-wise, even though it's still raw. It is one of those recipes you can serve anywhere and no one with know that it's a raw recipe.
I hope you really enjoy it a ton, get the full recipe breakdown and instructions below!
---
Check out all of my low fat raw vegan recipe books and ebooks here

---
If you are ready radically change your life with a truly holistic raw, or high raw vegan lifestyle, to feel better, look better, enjoy more energy, better digestion, and higher levels of health and fitness then check out my breakthrough 10-week interactive online course, the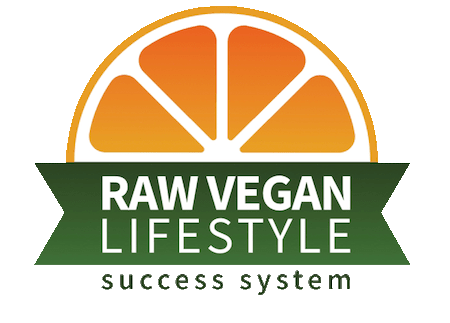 I believe in this system so much that I am offering a full 90-day No Risk Guarantee, check out the link to take advantage of the NO Risk Guarantee
---
Now that we have covered all the shameless promotions let's get to the
Raw Vegan Spinach Dip Recipe!
This recipe could serve 1 person as a main course alongside an assortment of sliced veggies, such as carrots, cucumbers, zucchini, broccoli, cauliflower, book choy, radishes, etc, or be served as an amazing snack, hors d'oeuvre, or starter for 2 – 5+ people at a dinner party or potluck.
The one thing you will want to do beforehand, Ideally, the night before, is to freeze the spinach and optional arugula overnight and then thaw at room temperature for 1-2 hours before making and serving the dip. This ruptures the cell wall of the greens leaving them with a very similar look, taste, and texture to steamed greens.
Learn more about my Top 3 Tips to make Raw Veggies Taste Cooked here.
Now to the recipe!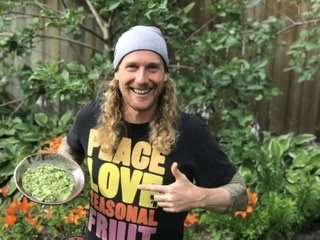 Authentic Raw Vegan Spinach Dip Recipe
2-3 Ripe Avocados (.8 – 1.2 lb / 360 – 540 g)
Spinach or a mix of Spinach and Arugula (.33 lb / 150 Grams)
Optional
Minced Red Onion (2 tsp)
Minced Garlic (1 tsp)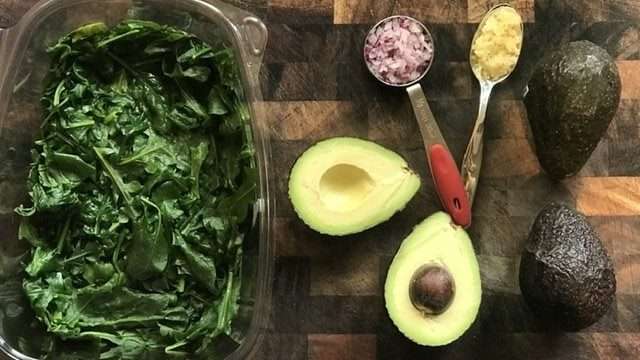 1. Start by freezing the spinach, and or spinach and arugula mix the night before. I like to use both Spinach and arugula as well as the optional garlic and onion.
*if you are omitting the optional onion and garlic you may want to use a quarter arugula to three-quarter spinach mix, and up to a half and half mix if you want a bit of a bite.
2. Take the spinach/mix out 2 hours prior to serving the recipe to thaw in a bowl at room temperature.
3. Near serving time slice open the avocados and scoop or squish them out into a bowl, mash until fairly smooth with a fork, no need to be fully smooth.
4. Add the optional ingredients and mix in well if using.
5. Grab the defrosted greens and squeeze out just a bit of the moisture, form them into a log on a cutting board and chop well into small bits. Alternatively adds the avocado and thawed spinach into your Vitamix Blender and Pulse at low speeds until well chopped and well mixed.
6. Stir the well-chopped defrosted greens into the bowl with the avocado, and stir until well-mixed.
7. Serve immediately with loads of chopped veggies or spread inside a raw wrap.
* if not serving immediately mix in the juice of 1 lime or 1/2 a lemon.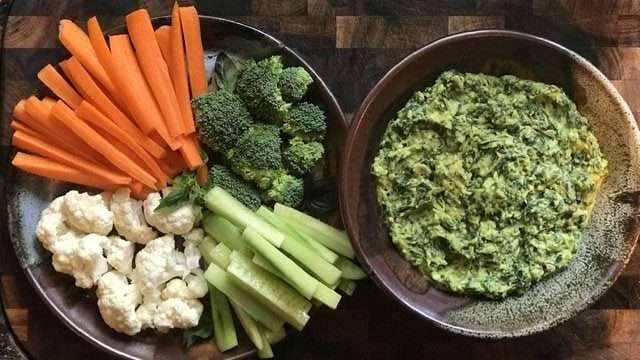 I hope you really love this simple authentic raw vegan spinach dip recipe and if you did I encourage you to share it with some friends, it's always more fun eating together!
As Always
Wishing You Much
PeaceLovenSeasonalFruit ck