BALI DURIAN PARTY WITH Reallymili
I gotta say Durian is just the best. Perhaps you have just smelled it and found it distasteful, well let me tell you it takes tasting it, at least three times, not to mention tasting a good one to know what the fuss is all about. A primal feeling filling satiating fruit, the king of fruits most set to share and enjoy as a party!
Hope you enjoy the Bali Durian Party with @reallymili, we had so much fun filming this video for her Youtube channel

Be sure to check more of her videos here.
I´m just gonna leave you with this… Haven´t tried durian? Just do it.
Really Mili is a epic vegan makeup artist, inspirational speaker and great friend. Be sure to learn more about her and follow her fun travels and creations on:
Instagram – @reallymili
Snapchat – @milisvada
And check out Really Mili's blog for even more updates on her travels and passions!
Sending some Durian Love to you all from Bali!!
PS I still have a few spots open at my next Raw Food n Yoga Surf Adventure Retreat in Costa Rica!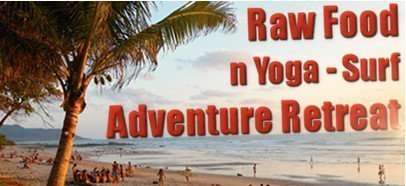 Join us for the raw food adventure and emersion of a lifetime!
As Always
Wishing You Much
PeaceLovenSeasonalFruit ck