Bone Growth and Natural Healing with Raw Food
As you may or may not know a while back I fractured my back (yowser!) during a skateboarding tour.  I had a compression fracture in my first vertebra.  Yoga helped, but I seriously took months and months of healing time – I couldn't skate as much as I wanted, when I did it would flare up and be realy screwed up.
Over the years I've seen many chiropractors and really none of them helped much.  Last year I found an AWESOME chiropractor here in Saskatoon so I've been working with him and the results have been incredible – even he is shocked – hahaha!!!
After breaking my wrist in Hawaii this spring and that really shocking my system, he wanted to do some x-rays.  He compared them to the x-rays from 3 years ago.  At that point I had some issues with the vertibra and the bone and this time it appears the bone has actually REGENERATED!!  Sweet!!!
I'm hoping soon to post an interview with my chiropractor and my doctor – he's so impressed with my blood work that he is starting to follow the diet a bit!
[custom-related-posts title="Related Posts" none_text="None found" order_by="title" order="ASC"]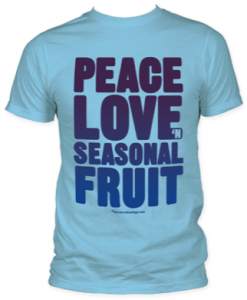 ck
As Always
Wishing You Much
PeaceLovenSeasonalFruit ck