As many of you know Kamilla and I were in a pretty serious motorcycle accident about a week and a half ago.   Our injuries, while not life threatening, were pretty serious, requiring surgery for both of us and then an extended hospital stay.   There have certainly been trying days but this situation has brought about some really amazing blessings and opportunities too!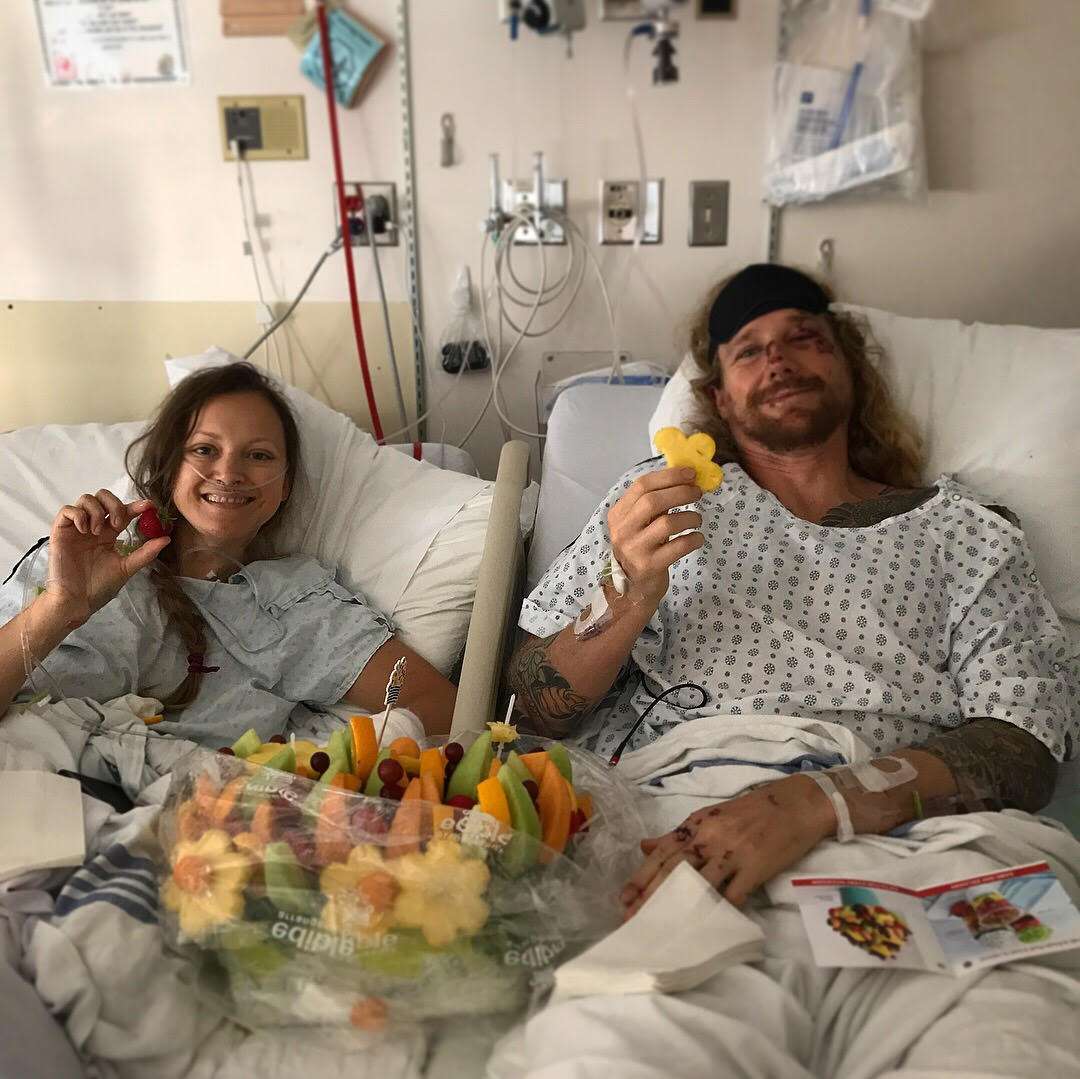 The outpouring of love and support has been overwhelmingly amazing!  It has also given me the opportunity to share with you how to handle another situation that you might be concerned about – what to eat!?  I know there are people out there that might not seek the healthcare that they need in a situation like this because they are concerned about being able to meet their dietary needs.  I'm really excited to share this video with you so you can see what I eat in a day here in the hospital!
You might not expect it, but there are vegan options on the hospital menu!  Additionally, we've received some amazing gifts of fruit like the delicious Edible Arrangement you see.  That arrangement had a wonderful mix of melons and berries and pineapple.
If you are thinking to yourself that melons and pineapple might be a bad mix, check out my video on melons and food combining!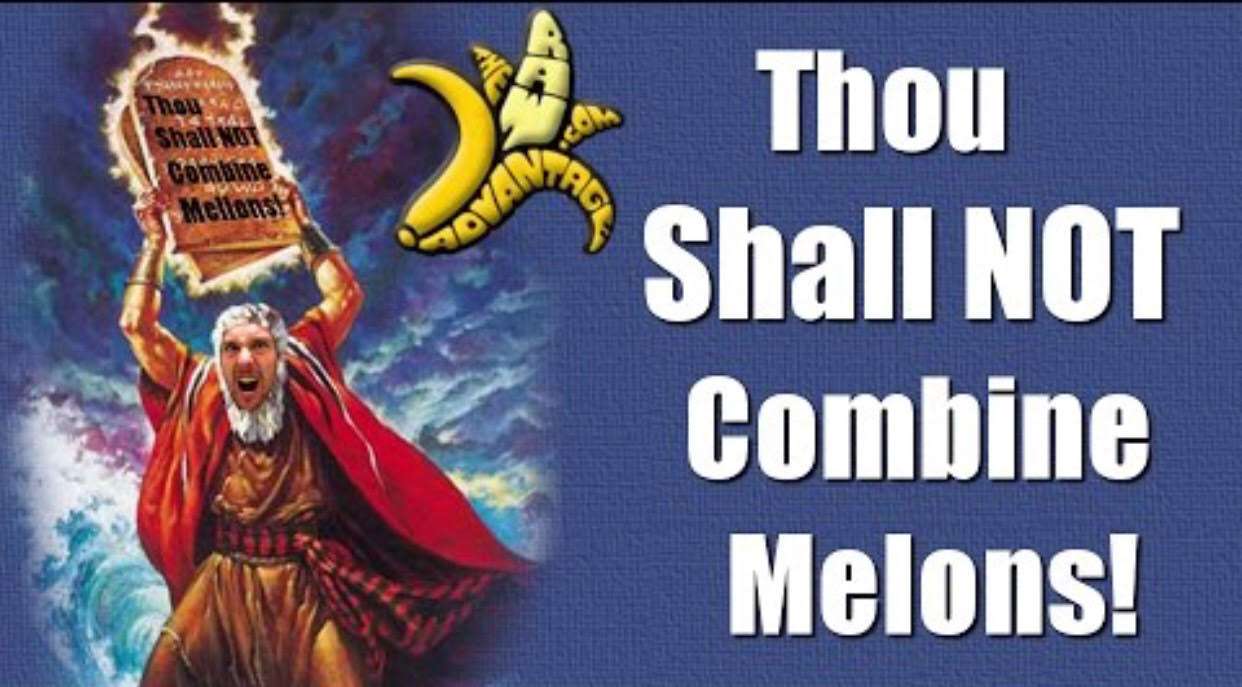 Additionally, we've had some tasty raw wraps, mangoes, blueberries, greens and even some of my own recipe borscht.  You can grab the recipe for that below!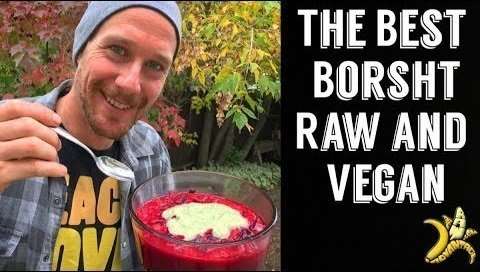 Finally, as so many people have asked how they can help, I did want to share that a dear friend has set up a GoFundMe page for Kamilla and I to help along this road to recovery and rehabilitation.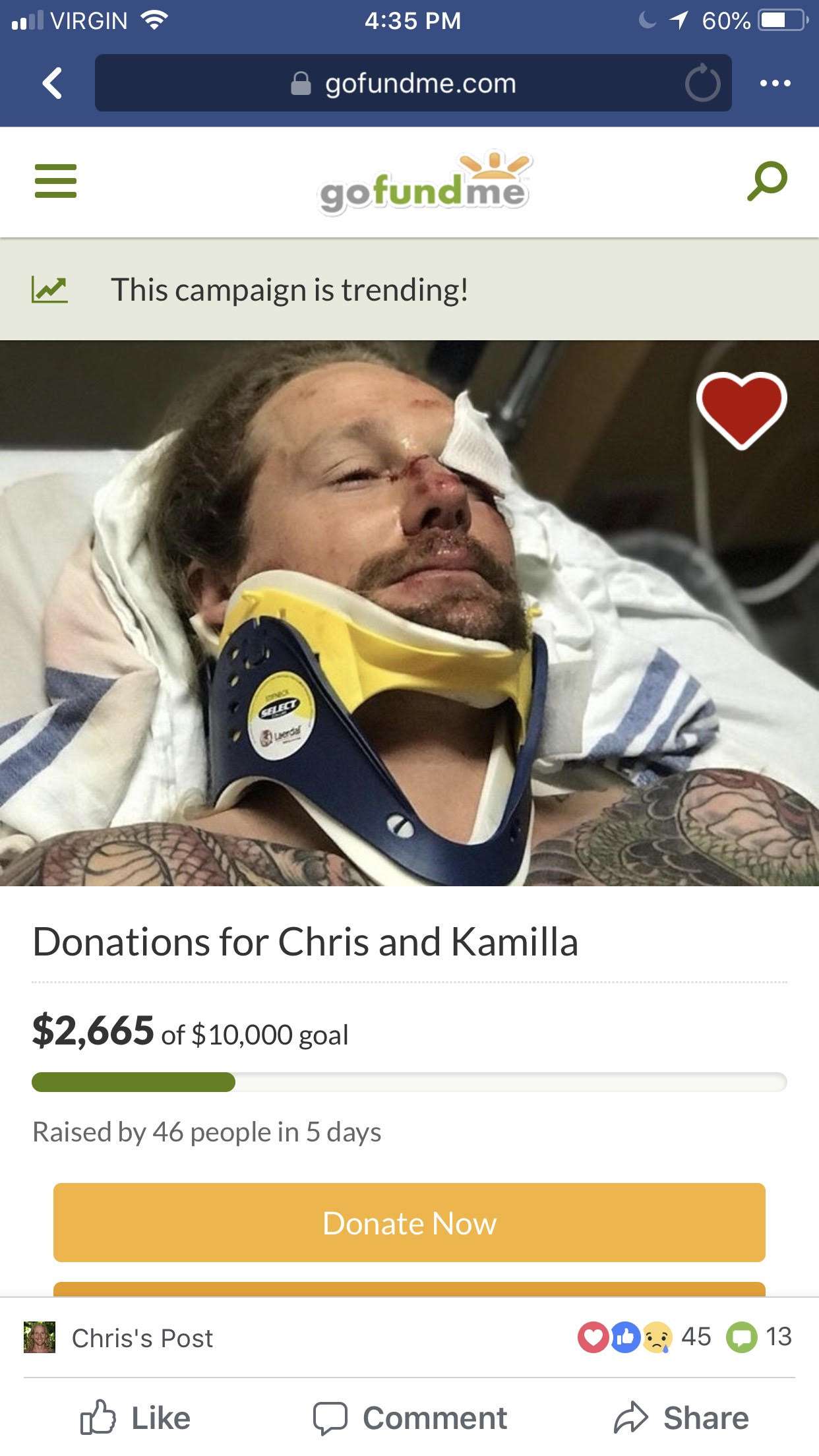 Thank you again for every well wish, positive vibe and uplifting message so many of you have sent.
Remember each day is a blessing!
Much
PeaceLovenSeasonalFruit ck