What I eat in a day in the hospital | Raw Vegan
This video goes into what I eat in a day in the hospital in the days after the motorcycle accident.
As many of you may know Kamilla and I was in a pretty serious motorcycle accident on July 28th, 2018. Our injuries were very serious, requiring multiple surgeries for both of us and then an extended hospital stay. If it wasn't for the fast response of the ambulances and the amazing emergency surgery performed we could have lost our lives, despite such a tragic accident we both feel incredibly blessed to be alive and well.
Before we get into the particulars of the what I eat in a day in the hospital video I will share a little bit of what happened that eventful day.
After a fun workout on a hot sunny day Kamilla and I left the gym on my 1986 Honda Goldwing Touring motorcycle and headed back toward my parent's house. Truthfully I do not remember anything past hopping on the bike until I woke up in the hospital hours later, but Kamilla recounted the whole accident. Apparently, we were on the end of the freeway on Diefenbaker drive in Saskatoon, just coming to a major intersection where the light just turned yellow, way too close to safely stop. A truck heading in the opposite direction must have noticed the light turn yellow and sped up to turn left but didn't see us until it was too late. The truck's bumper struck us both in the left shin resulting in many broken bones, concussions abrasions cuts, and more. 
Next thing I knew I was in a crowded hospital with a neck brace and I couldn't really feel anything. The first thing I asked was "Was it my fault" to which the reply was "no it wasn't", feeling relieved I asked where Kamilla was and an instant later she was wheeled from behind a curtain and we got to look into each other eyes, share a fast embrace and she was wheeled off for surgery, 9 hours long if I recall. After she was done I was wheeled in for 7 hours of surgery myself, all performed by the same dr. our savior Dr. Hussain.
There were certainly many trying days but we were both blessed to have each other for support and strength! I was in the hospital for 11 days and Kamilla stayed for 40 days. The rest of this post was written once I got home from the hospital.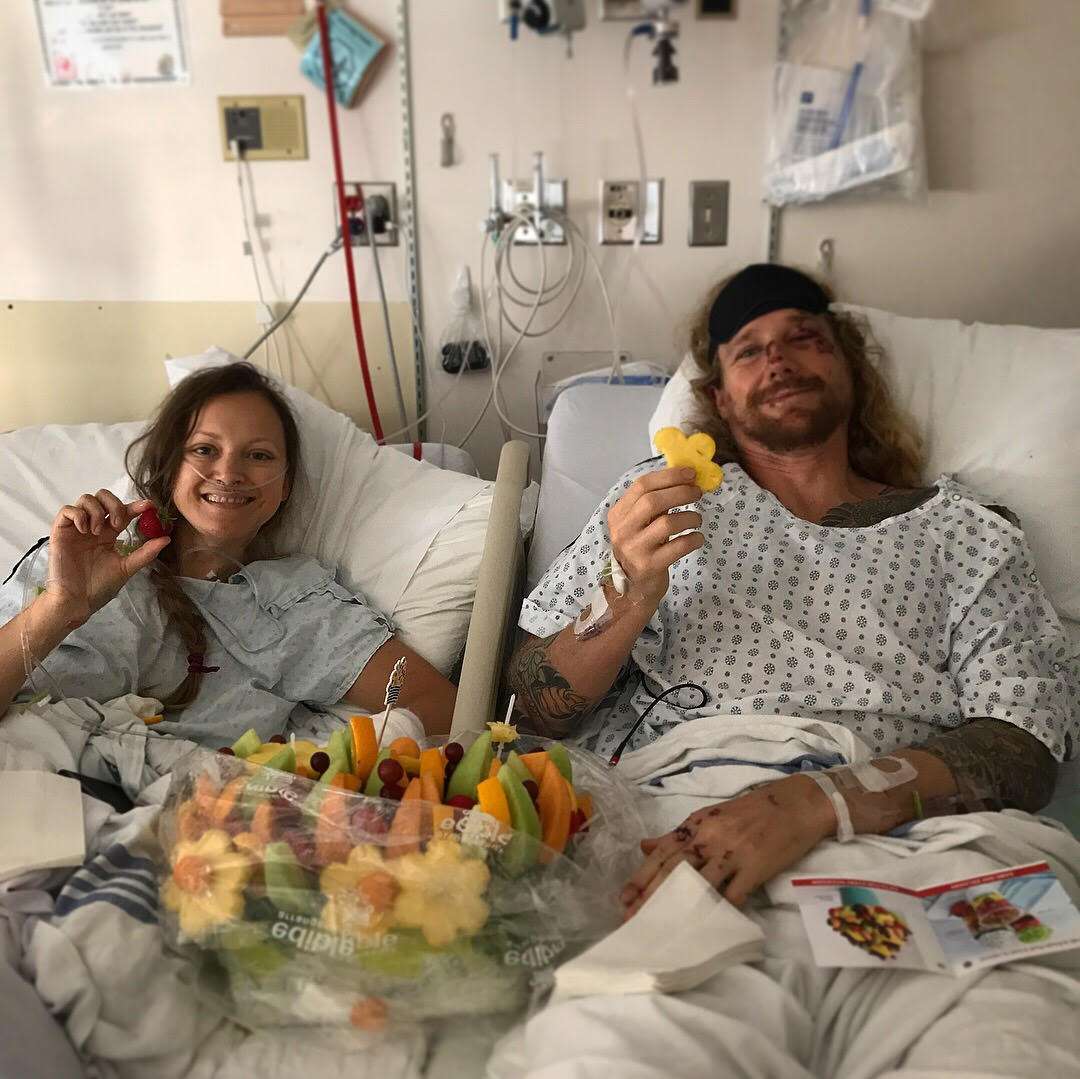 The outpouring of love and support has been overwhelmingly amazing! It has also given me the opportunity to share with you how to handle another situation that you might be concerned about – what to eat!?  I know there are people out there that might not seek the healthcare that they need in a situation like this because they are concerned about being able to meet their dietary needs.  I'm really excited to share this video with you so you can see what I eat in a day in the hospital!
You might not expect it, but there are vegan options on the hospital menu, at least in Saskatoon, that Kamilla really enjoyed! I was really blessed by my parents coming in with loads of fruit and by the hospital staff keeping extras for me in the fridge so that I always had as much fresh fruit and greens as I needed. Additionally, we've received some amazing gifts such as lots of green juices and fruit juices as well as a bouquet of fruit like the delicious Edible Arrangement you see in the image above with a wonderful mix of melons, berries, pineapple, and more.  
If you are thinking to yourself that melons and pineapple might be a bad mix, check out my video on melons and food combining!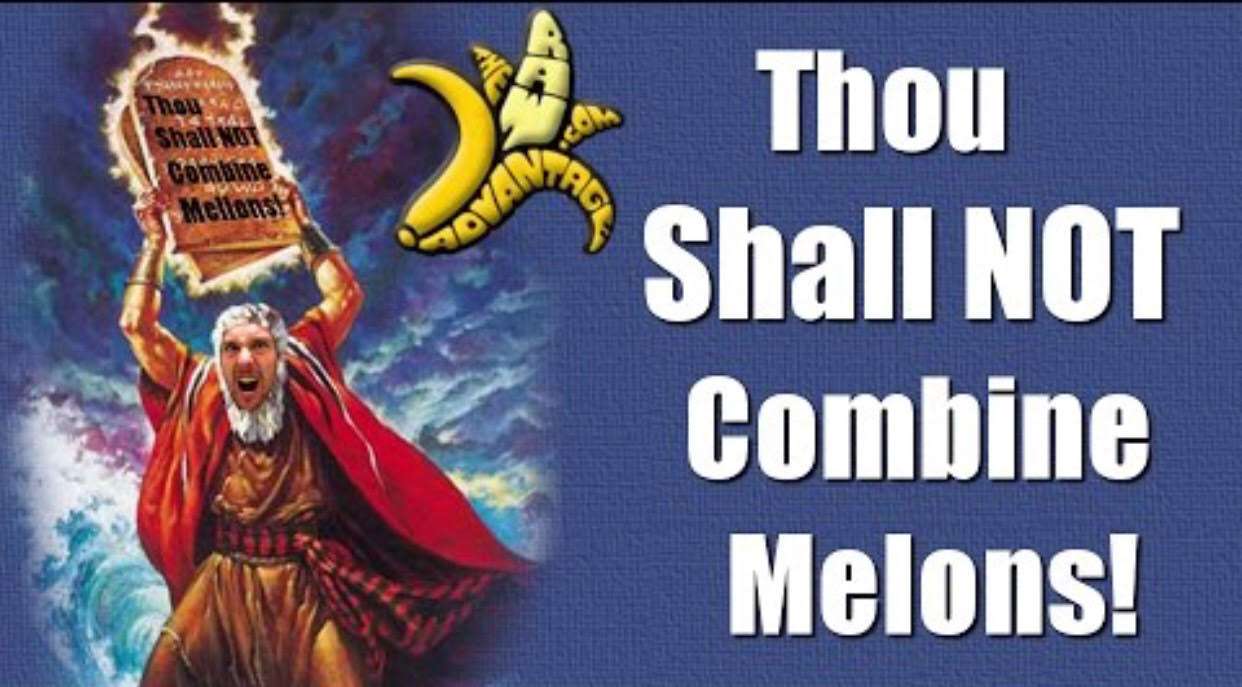 Additionally, we've had some tasty raw wraps, mangoes, blueberries, greens, and even some of my own recipe borscht.  You can grab the recipe for that below!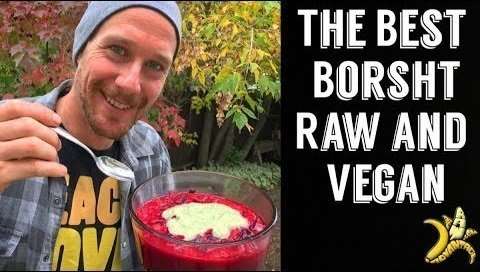 Thank you again for every well wish, positive vibe, and uplifting message so many of you have sent.
Remember each day is a blessing!
As Always
Wishing You Much
PeaceLovenSeasonalFruit ck