Delicious and Filling Raw Pudding! 
I love love love simple raw pudding, creamy, sweet, rich, filling, and jam-packed with tons of nutrition and calories! 
Lots of Calories! 
You heard me right!
One of the most common reasons people have a hard time with a low-fat raw vegan lifestyle is learning to get enough calories from foods they love that taste great… 
Raw fruits and vegetables are higher in volume and lower in calories per gram than cooked foods and animal products, because of this we need to eat a larger volume to get all the calories and nutrition we require to be fit and healthy, most often much more than we would think!
Puddings make this easy as they are lower volume than smoothies or whole foods and really delicious!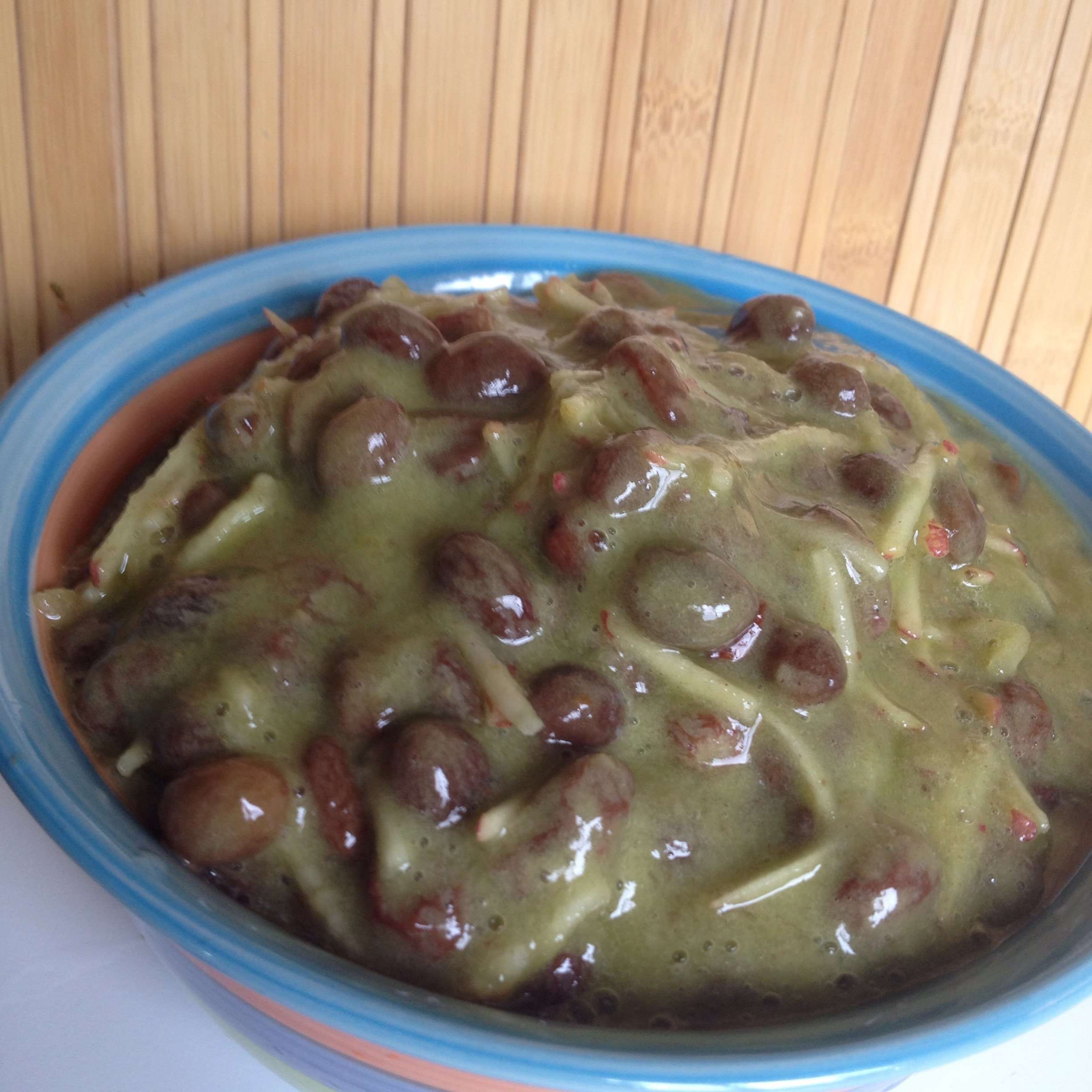 Today's simple calorie-rich pudding is
Apple "rice" n Raisin Banana raw pudding!
(1 serving, 1000 calories)
1 cup raisins
5 bananas
1 gala apple
1 tbsp barley grass juice powder
Dash Cinnamon 
The night before you plan to make this hearty raw pudding meal Place the raisins in a bowl and cover with water. Let soak 6-12 hours or till fully hydrated. Once hydrated drink the soak water for a sweet treat. Grate the apple to make "rice" and add to the bowl of hydrated raisins. Blend the bananas with the barley grass juice powder and Cinnamon. Pour over top of the raisins and apples, stir, and enjoy this masterpiece!
Always good to get organic raisins as conventional grapes have high once senders of chemical/pesticide residues. Also best to look for raisins that do not contain any type of sulfate, sugar, or oil on them. Sun-maid actually makes a great organic raisin and all of their raisins are oil-free!  
Never heard of barley grass juice powder?
It is a highly nutritious green powder made from barley grass juice that was grown specifically for nutritional qualities. There are many kinds out there, making sure it's "juice powder" rather than "powder" and that it's dried under low temperatures makes a big difference. Learn more about my favorite barley grass juice powder here. If you prefer you can simply use spinach in place of the BGJP. 
I hope you enjoy this recipe and find many more simple raw recipes you love in my two recipe books, 101 Frickin' Rawsome Recipes & TRA Retreat Treats!   "They" say if you have 5 recipes you love any diet/lifestyle becomes easy, I am more than confident you will find many more than that in the recipe books above! 
Watch out for more tricks tips and simply delicious raw recipes to come!!!
As Always
Wishing You Much
PeaceLovenSeasonalFruit ck