Frickin Rawsome Pizza Recipe – Smokey BBQ Pizza on Excalibur Website!
I gotta say I am feeling pretty darn blessed to have one of my recipes featured on the Excalibur website, link below…

I have tried a ton of different dehydrators in my 15 years as a raw foodists; both at home, as well as the head Chef at some of the biggest Raw Food Festivals and Raw Food Retreats all around the world, not to mention at some large industrial raw food snack operations too…
Excalibur is always the dehydrator of choice!
If you want to take your raw food / healthy eating game to the next level I so highly recommend grabbing a excalibur dehydrator, as a bonus get free shipping in the continental USA!
This basic 9 tray is my favourite for sure,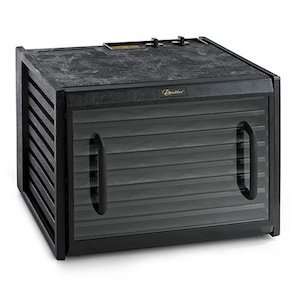 with it you can create dried fruits and tomatoes for puddings and sauces, crispy raw chips, crackers, warm up entire dishes in a casserole pot, partly dry bananas, make cinnamon buns, crepes and pancakes, and of course you can make Raw PIZZA!!!
YES LOW FAT RAW VEGAN PIZZA!!
A lot of you have requested one of my new pizza recipes and this one is a crowd favourite…
Just in time for #NationalPizzaDay – Feb 8th
I really hope you enjoy
My Smokey BBQ Raw Vegan Pizza Recipe
(link to the Excalibur site where the basic recipe is shown)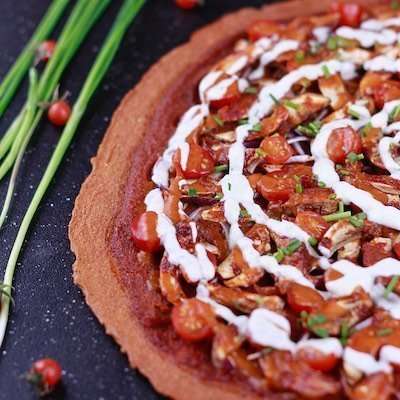 Fresh from my newest ebook / book (printed on 100% recycled paper)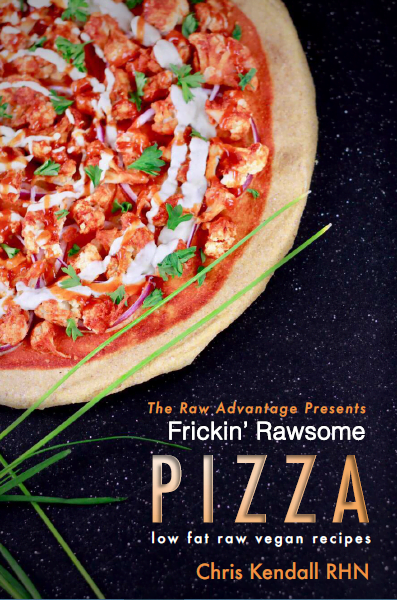 If you know me then you know I LOVE getting creative in the kitchen, sharing both simple hygienic recipes as well as low fat raw gourmet recipes that taste super authentic and leave you feeling great. With that I recently came out with my newest book / ebook "Frickin Rawsome Pizza" featuring 18 of my personal favourite low to no fat raw vegan pizzas!
Not only does it come with my favourites but it also comes with full color pictures and in depth instructions for
– 8 low to no fat crust recipes that hold up, can be frozen for quick use and actually taste authentic
– 12 delicious and diverse savoury, creamy and tangy sauce recipes
– tons of simple and low fat raw gourmet toppings recipes 
– 6 mid to no fat raw vegan cheeze recipes
to create your own masterpieces!! Each and every recipe is gluten, salt, oil and cruelty free!!
As a bonus you also get access to a private crust tips video that us sure to make you a bonafide crust master!
---
What people are saying about Frickin Rawsome Pizza
"Chris you have really outdone yourself!! These recipes can really help people who believe in a low fat raw vegan lifestyle …to fill the gap of wanting hearty food. Easy ingredients and well mapped out directions make this a winner!! LFRV can elevate health to a whole new level and serve you for a lifetime. Your book is beautiful!! Your recipes are magic… thank you for all you do!"
TANNYRAW, www.tannyraw.com
"There are few people who can make raw vegan pizzas better than Chris Kendall. When I first met Chris, I immediately noticed his passion for food and flavor. He has an innate talent for creating the most delicious sauces and incorporating these scrumptious dressings into his epic recipes. I'm absolutely in love with this book because it shows people that eating healthy doesn't have to be boring…it can be fun, exciting, and delicious! Chris has taken raw vegan to a new level with this book. I highly recommend it to anyone who wants to add more fun and raw vegan dishes into their life!"
FullyRaw Kristina of The FullyRaw Diet www.fullyraw.com
---
In order to make these pizzas you will need the tools of the trade, namely a good blender like the Vitamix and the Excalibur Dehydrator with some teflex sheets!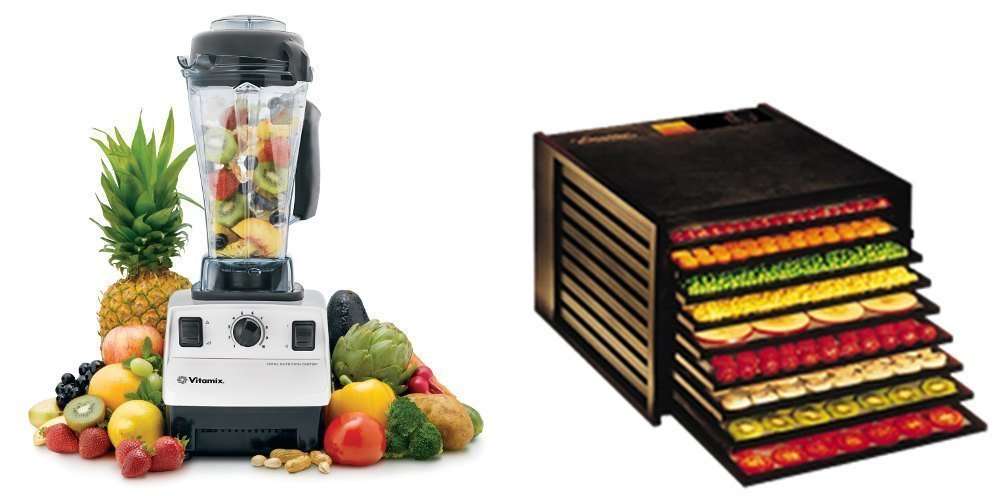 You can grab either, or both, with free shipping here ?
---
Throughout the last 14+ years as a raw foodist, I have talked with many people who have troubles with cravings – especially pizza cravings. While the biggest changes come from healing our emotional connection to food and our relationship to food in general (check out my videos on Emotional Eating here for some support), it can be advantageous to have a list of amazing low fat, raw gourmet recipes that curb cravings and leave you feeling great after eating them. This book aims and hits the bulls eye in doing just that!
Here are a few sneak peaks at some of my favourite 18 pizzas, enough for endless raw vegan pizza parties!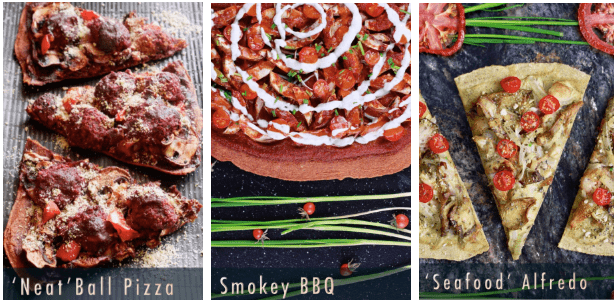 If you have been following me for a while you may know that many of my books focus on simpler hygienic high-water content meals (check them out here); this book is to accompany those with fancier pizza recipes for special occasions and times when we just want a little bit more.
I hope you LOVE the free Smoky BBQ pizza recipe and if you don't already have one that you grab a new or refurbished Excalibur Dehydrator n join the pizza rawvolution!
As Always
Wishing You Much
PeaceLovenSeasonalFruit ck