My Interview on RawVeganPower.com with Luis Souza
I'm super stoked that I had the opportunity to share, flow and grow with 
Luis Souza in an interview for his site Raw Vegan Power!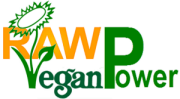 Luis stumbled on the raw vegan lifestyle while doing research for his blog.  He found inspiration from many successful raw vegan athletes and now makes it his personal goal to reach 1,000,000 people with his Raw Vegan Power message of health and happiness.
It was great to take this time to share more about my background and what got me started down the raw food path.  I also share a bit about how I'm able to spend my days in such beautiful places like Costa Rica, New York, Canada and Hawaii.
Check out his website and the interview HERE, you can also peep the video below 🙂
As Always
Wishing You Much
PeaceLovenSeasonalFruit ck