In this fun interview Jung Soo shares some of the major health issues and perspectives she suffered with in her past and what she did to grow through them with natural healing and the power of mindset💥
Jung Soo has two amazing books in the bundle (more info below) which are 2 of 35+ amazing resource in the the Ultimate Raw Vegan Bundle available for a limited time for 98% off the regular price in either of our links

or show Jung Soo some Love and get it Here 💥
Books from Jung Soo🥰
7 Mistakes Raw Vegans Make And How To Avoid Making Them🤗
💥Avoid doing everything she did 'wrong' as a raw food health vegan!
💥Mistakes in practical terms, as well as in terms of the mindset
💥How you can avoid making the same mistakes (…and make your own mistakes!)
Plus🙌🏼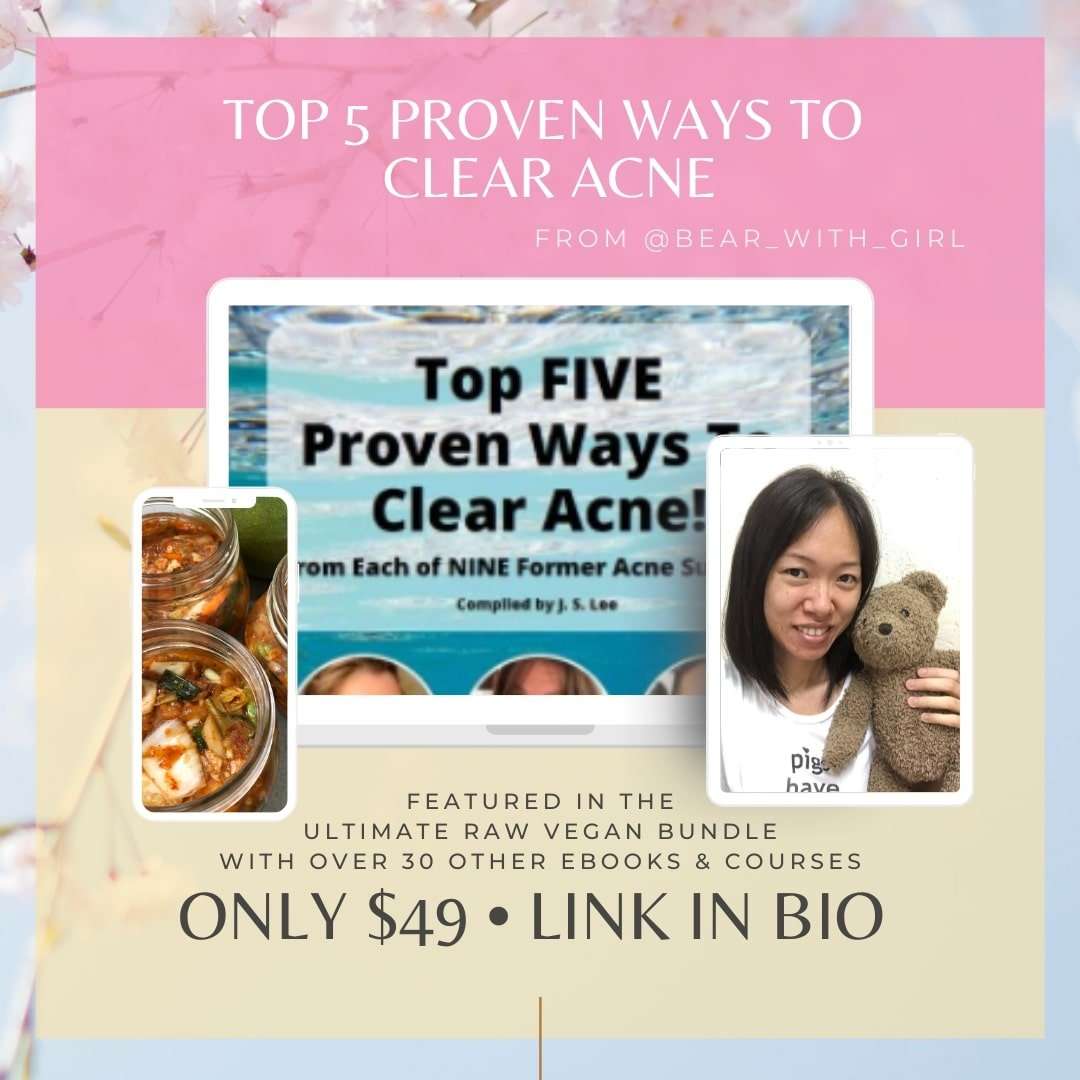 Top FIVE Proven Ways To Clear Acne From Each Of NINE Former Acne Sufferers❤️
Get the top tips for beautiful, glowing, acne-free skin for health conscious vegans!
💥Compilation of acne insights from some of your favourite raw vegans!
💥Suitable for vegan acne sufferers, and health conscious vegans in general
💥Gentle, natural remedies that support holistic health and a positive self image ⁠⁠⁠All together the bundle is worth over $2300 at regular price but is on sale for a limited time until April 11th for the ridiculously low price of $49🤯
💥 Be sure to give Jung Soo a follow, check out the bundle in either of our links

or show Jung Soo some Love and get it Here 💥
As well as enjoy all the IG lives and see the whole schedule on the bundle website site home page in the top right, link all in both of our bios 🥰
Wishing you Much 
PeaceLovenSeasonalFruit ck