Vlog | Sri Lanka Travel Vlog Epic Fruit and Surfing
Join me for a travel vlog / day in the life / what I eat in a day from Sri Lanka where I explore the amazing beginner / intermediate surfing, inexpensive high quality fruit and share some simple raw recipes, random adventures, fun facts and more!
I really had a blast in Sri Lanka, my life long Friend Evan Goodfellow and I rented a place in-between Weligama and Midigama for a month (Oct – Nov) to dive into the amazing surf, tropical fruit and adventure of being in a new place. I must say Sri Lanka is pretty amazing for so many reasons including but of course not limited to
1. Inexpensive tropical fruit ranging from .30 cents use to $1 use per kilo on average. Coconuts were usually about .30 cents, I got 20 small mangos for $3 one day.
2. Really inexpensive vegetarian and vegan food. The most common dish there is rice and curry, loads of places have all you can eat veg buffets that range from $1.50 – $2.50 for the raw till 4 vegan in ya!
3. Really kind people that want to help you out whenever they can and aren't afraid to ask for your help!
4. Awesome surf ranging from beginner (best at Weligama) to Intermediate and above at various reef breaks (Jungle Beach, Coco's, Plantation, Lazy Left, Lazy Right).
5. Renting a board is quite inexpensive and it is also a really great place to take lessons and learn how to surf.
I rented from the awesome crew at   and fully recommend you check them out if your heading to Sri Lanka to surf or need a place to stay! 
Getting around is quite easy as the local trains are inexpensive and run all the time, when in the cities or between cities there is tuktuks / rickshaws that are very inexpensive as well.
I really hope you enjoy the vlog, be sure to watch it for a few simple raw recipes too!
My takeaways are, amazing place to visit for a epic tropical fruit or vegan surf vacation!!
Speaking about tropical vacations…
There are a few spots left at my yearly Raw Food n Yoga Surf Adventure Retreat!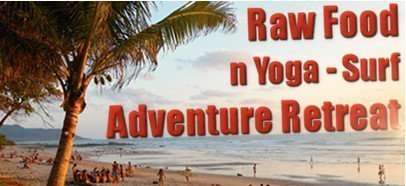 Learn more and reserve your spot Here 🙂
While in Sri Lanka I ate a ton of wild sea purslane, one of my all time favourite foraged greens.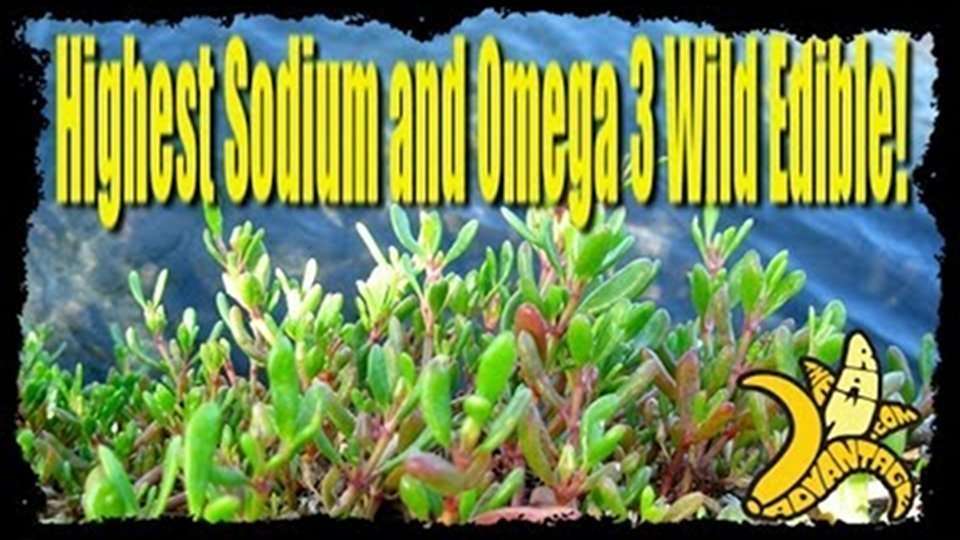 Learn more about Sea Purslane here!
Whenever I travel I am sure to pack some Barley Grass Juice Powder with me to ensure I am getting the dense mineralization and quality greens I need to feel my best. Sometimes its hard to find and trust the greens you find in different places, this way i know what I am getting and truthfully I enjoy it as much and sometimes prefer it to fresh greens. Skeptical and or curious?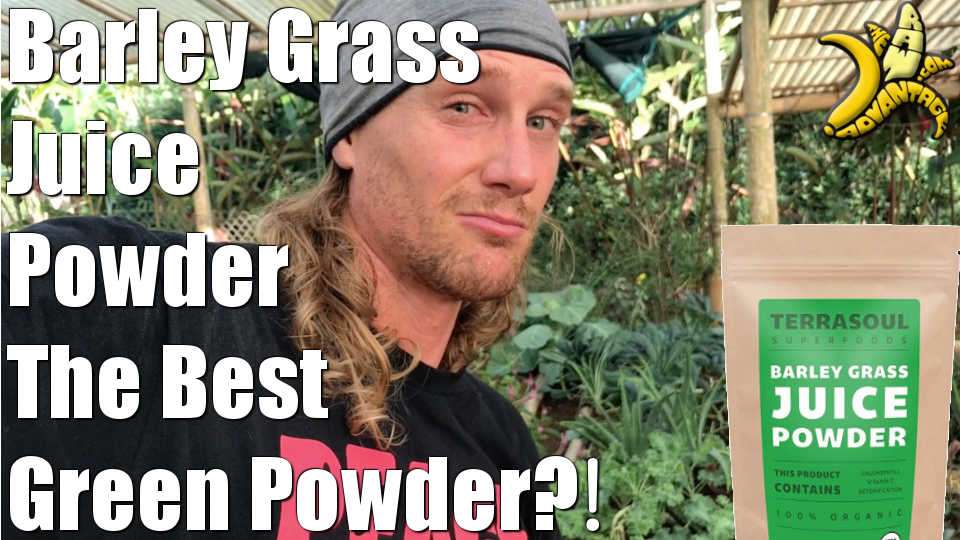 Learn more about my favourite green powder, Barley Grass Juice Powder Here! 
In the video I show off my Xero Shoes, the best minimalist vegan footwear out there imho. You can find many types of athletic sandals, loafers, running roes and even minimalist hiking boots.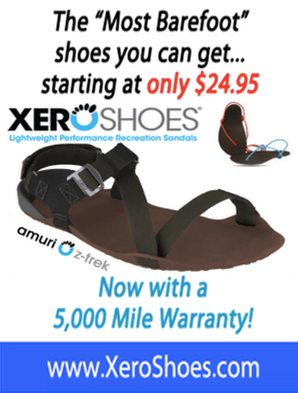 Grab some Xero Shoes today Here!
PS – if you enjoy the music from my videos peep more from IV the Polymath Here 🙂
I really hope you enjoy my Vlog from Sri Lanka and that it helps you get a better idea of the fun fruity surf adventures you could also have in Weligama!
Stay tuned for much more fun as I travel to Bali and share more raw recipes!
As Always
Wishing You Much
PeaceLovenSeasonalFruit ck