Barley Grass Juice Powder | The Best Green Powder?!
What is the best green powder!?
Wheatgrass juice power, barley grass juice powder, moringa powder, alfaalfa powder?! Whats the difference between a green juice powder and a regular green powder?! Does quality matter or is it all the same?!
Enjoy this video for my thoughts on the Best Green Powder out there and why I think so!
Starting off at the beginning, there is a big difference between green powders and green juice powders, especially when the grasses are concerned. Grass powders are literally dried pulverized grasses, fine enough that we can digestively handle but still with a lot of that bulk – important to note we can not digest raw grass fibres and they are irritating. Grass juice powders on the other hand, such as barley grass juice powder, are made by drying the juice of the grass leaving no fibre in the finished product. This results in a higher nutrient content product that is sweeter, smoother and much tastier. With this knowledge, it is safe to say that green juice powders are the best green powders, but what kind of juice powder is the best green powder of all?
I'm personally not a huge fan of wheatgrass juice / powder due to the taste and the fact it doesn't go down well, most can not tolerate more than a shot or two without stomach upset and burps. Barley grass juice/powder on the other hand tastes great and can be enjoyed in larger amounts with no stomach upset. I have tried a lot of different green powders, some with just one ingredient, some with many. Out of all I have tried, I feel confident in saying this is the best green powder out there!
 Truthfully this is something I thought I would never do, but after finding so much benefit from adding Barley Grass Juice Powder (BGJP) to my raw food lifestyle I am really excited to share this amazing product with you. Convenient, delicious and jam packed with trace minerals often lacking in commercial produce (which I often eat / can only find while traveling) I find BGJP invaluable.
After trying out numerous brands over the last 3 years I am really excited to bring you
Terrasoul's Barley Grass Juice Powder!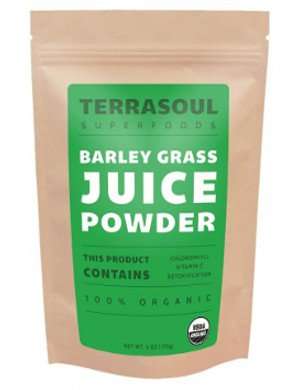 Each 1 lb bag of barley grass juice powder comes from 25 lb of fresh juice, a tbsp (65 servings per bag) is the rough equivalent of eating 1.5 -2 lb of fresh organic greens! Super concentrated nutrition with amazing  savings and ultra convenient! Most organic greens are between $1 – $3+ per lb, at this price each tbsp serving is about .61 cents.
When I first added barley grass juice powder to my diet 3 years ago I couldn't get enough of it, I honestly felt like scarface taking multiple tablespoons daily. After about a month of consistent use my desire to eat it at large quantities tapered off, I now believe this was due to the micro/trace mineral content. My first 10 years raw I ate predominantly average grocery store conventional produce, not always enough quality greens. Being that produce today is often grown for yield and shelf life / with long transport, the nutrient content and especially trace mineral content (as this is reliant on top quality soil, not so prevalent today) can be lacking. I feel that first month my body was rebalancing and refilling many trace mineral deficiencies that standard blood tests wouldn't detect (all my blood tests have been great), once I was topped off the strong desire to take all I could subsided and now I eat it less often.
When choosing a green juice powder its important to get quality, thats why I chose and am offering Terrasoul for its superior taste and time tested and reviewed quality. 
Learn More and grab a 1lb bag here!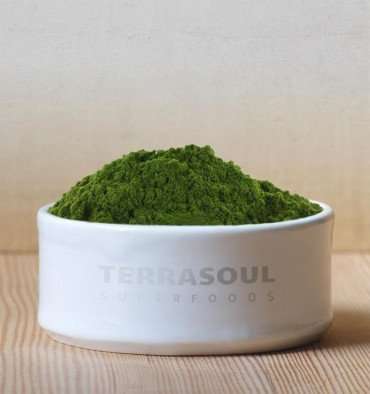 As a disclaimer, if you grow your own or get your greens from a conscious farmer that supplements his healthy soil with compost / rock dust etc, you can get the most amazing quality trace mineral rich greens. Fresh is best when you can get high quality, but in lieu of that, adding barley grass juice powder can help make up for that lack being a nutritional adjunct / supplement, to help bring convenience and amazing smooth texture to your green smoothies and dishes.
Raw, 100% organic, vegan, non gmo Barley Grass Juice Powder is one of the most potent sources of nutrients, often missing trace minerals, 20 amino acids and Superoxide Dismutase (SOD), a extraordinary compound that works to fight inflammation and repair damaged cells.


Learn More and grab a 1lb bag here!
Terrasoul's raw organic Barley Grass Juice Powder is grown in the rich soils of an ancient seabed in Utah's west desert and harvested at its nutritional peak, pressed of its vital, nutrient-rich juice, then dried at low temperatures to ensure that it contains the highest possible levels of enzymes, chlorophyll and nutrients. Barley Grass Juice Powder is a concentrated form of barley grass, as it takes approximately twenty five pounds of juice to make one pound of powder, and is 100% pure and always free of carriers and excipients. Barley Grass Juice Powder can help alkalize your body and provides a super-store of vitamins, minerals and enzymes for everyday vitality and well-being. Simply add bgjp to a small amount of water to make a dip, to a full glass to enjoy an instant fresh juice, or add to your favourite smoothie for a green smoothie powerhouse!
Learn more about the pluses and minus's of Whole Greens, Green Juice Powders and Green Juices with John Kohler the Green Juice Expert!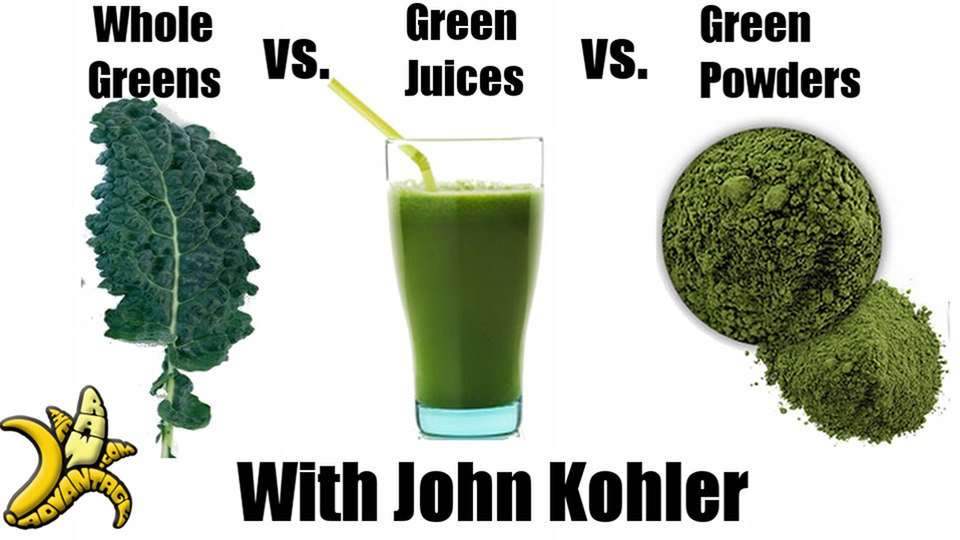 Check out the Don Bennett Special, my favourite green smoothie ever!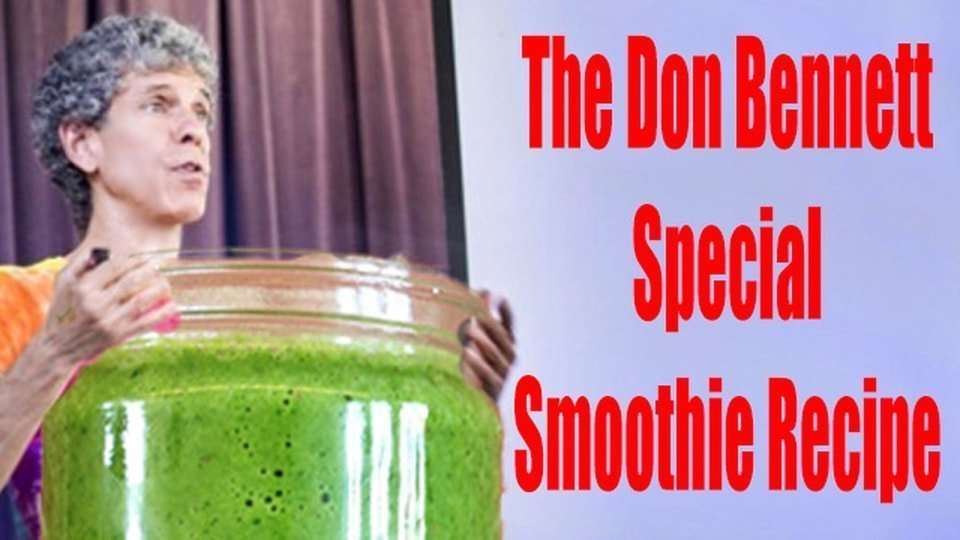 I hope you Love the Barley Grass Juice Powder as much as I do and it becomes a regular part of your healthy raw food lifestyle.
Learn More and grab a 1lb bag here!
Hurry up and Buy! 😉
As Always
Wishing You Much
PeaceLovenSeasonalFruit ck