OMG LOL A Simple Hygienic Raw Food Recipe!
Blessed to share one of my favourite low fat well food combined simple hygienic raw food recipes from my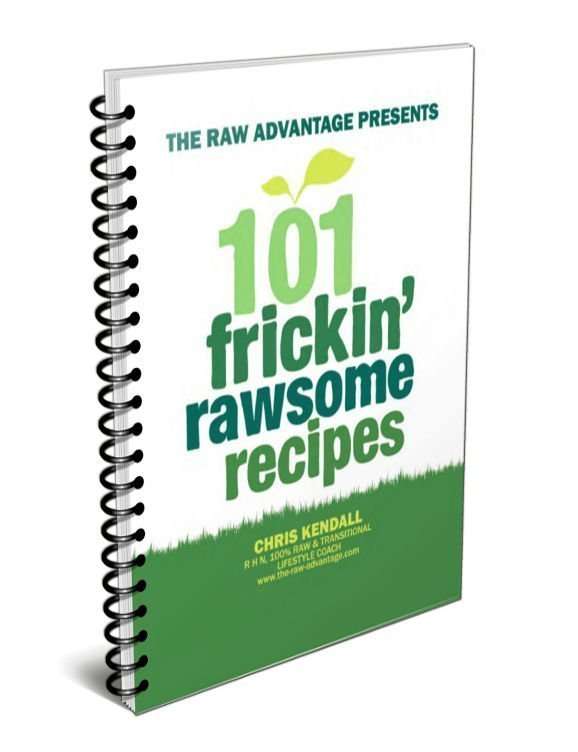 available as a ebook or 100% recycled paper back book!
Check out all my other super simple low fat raw vegan hygienic recipe book
"50 More Frickin Rawsome Recipes"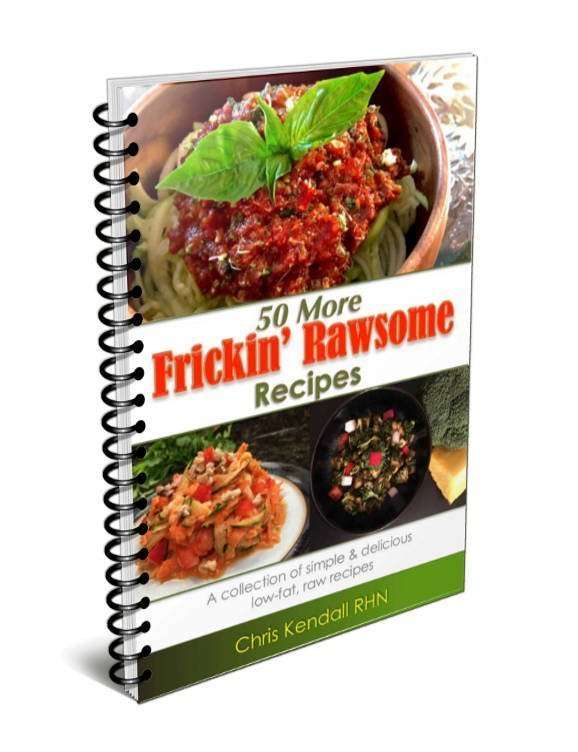 As well as all of my other low fat raw gourmet raw recipe books (on 100% recycled paper) and ebooks!
Now that I've been properly shamelessly promoting my other recipes its time to dive right into the recipe
OMG LOL!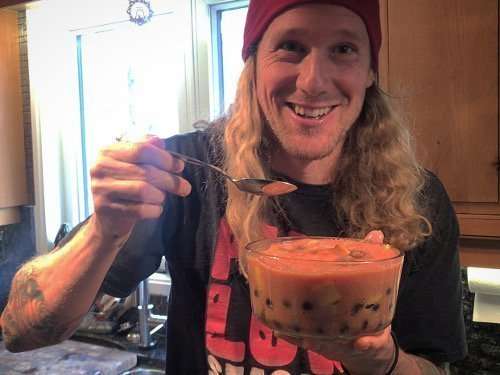 You may be wondering why this recipe is called OMG lol…
It will all become clear once you see the ingredients as they form the acronym OMG 🙂
For this Recipe You Will Need (amounts can vary, play with it)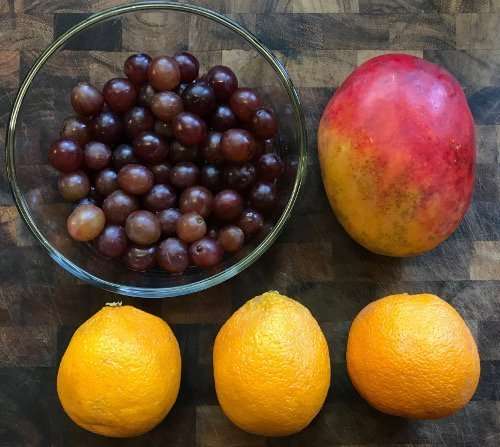 3 Oranges (any type) – 1 lb / 460 g
1 Mango (big and sweet) – .8 lb / 360 g
Grapes (red or green, preferably organic) – 2 cups / 300 g
Directions :
There are two ways to do this, if you are using seedless oranges or mandarines you can simply blend, or deseed and blend, or you can juice your oranges and add the juice to the blender. Slice the "cheeks" off the mango, score one of the "cheeks" so that you can scoop out cubes of mango with a spoon (see video if your confused) and set aside. Scoop and blend the remaining mango from the other "cheek" and center, you can simply peel the skin off the center piece and squeeze the mango off the pit into the blender with your hand. Blend the oranges / OJ and mango until smooth. Wash and destem the grapes, place them in a bowl. Using a spoon scoop out the scored mango onto the grapes so that the cubes are close to the same size as the grapes. Pour the orange mango "broth" over the grape / mango chunk mixture and rejoyce OMG you just made a tasty fruit soup!!
As a option, this recipe tastes great with .5 lb spinach or mixed greens blended into the "broth" for a savoury green fruit soup!!
A key component of a healthy low fat raw food diet is plenty of fruit and plenty of greens, recipes like this simple one as well as all those in both
"101" and "50 More Frickin Rawsome Recipes"
can go a long way in helping you bring in more simple hygienic well food combined raw food recipes into your life!
It is really about what you do most of the time, the more fresh raw ripe whole plant foods you eat the more likely you are to grow in health and prevent the chronic diseases that are rampant in todays society.
I hope you really love this recipe and enjoy many more on my Rawsome Recipes playlist, check out some informative Top Tips videos and most of all
Enjoy Much 
As Always
Wishing You Much
PeaceLovenSeasonalFruit ck