Presto Pesto Recipe Featured In Refined Magazine!
Feeling very blessed to have one of my first favourite low fat raw gourmet recipes "Presto Pesto" featured both online and in print in Refined Magazine!
This recipe was the first hygienic savoury dinner recipe that I made that made me say WOW while developing my first raw recipe book
"101 Frickin Rawsome Recipes"!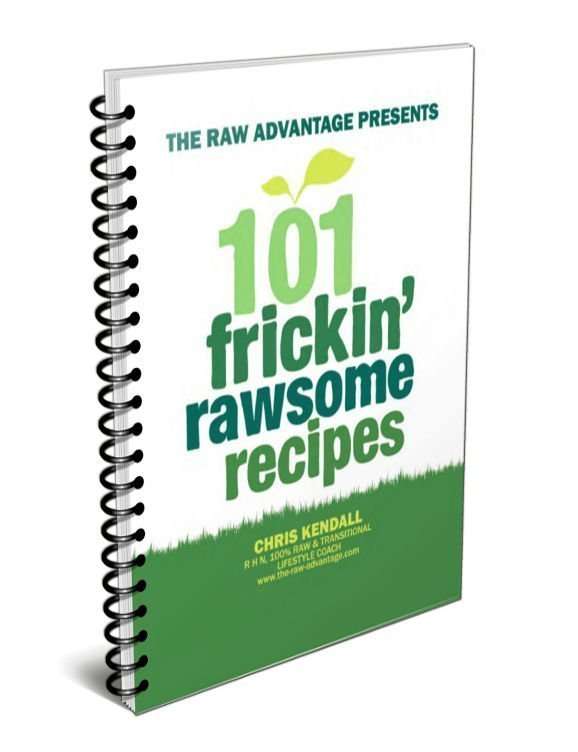 Presto Pesto is a really simple recipe with 5-6 ingredients that helps you pack in a ton of leafy greens in for extra flavour and mineral density. One of the most important foods we can eat is leafy green veggies and most people are not getting enough for optimal health. I really hope you enjoy this recipe and share it with loved ones! 🙂
To the Recipe itself from Refined Magazine!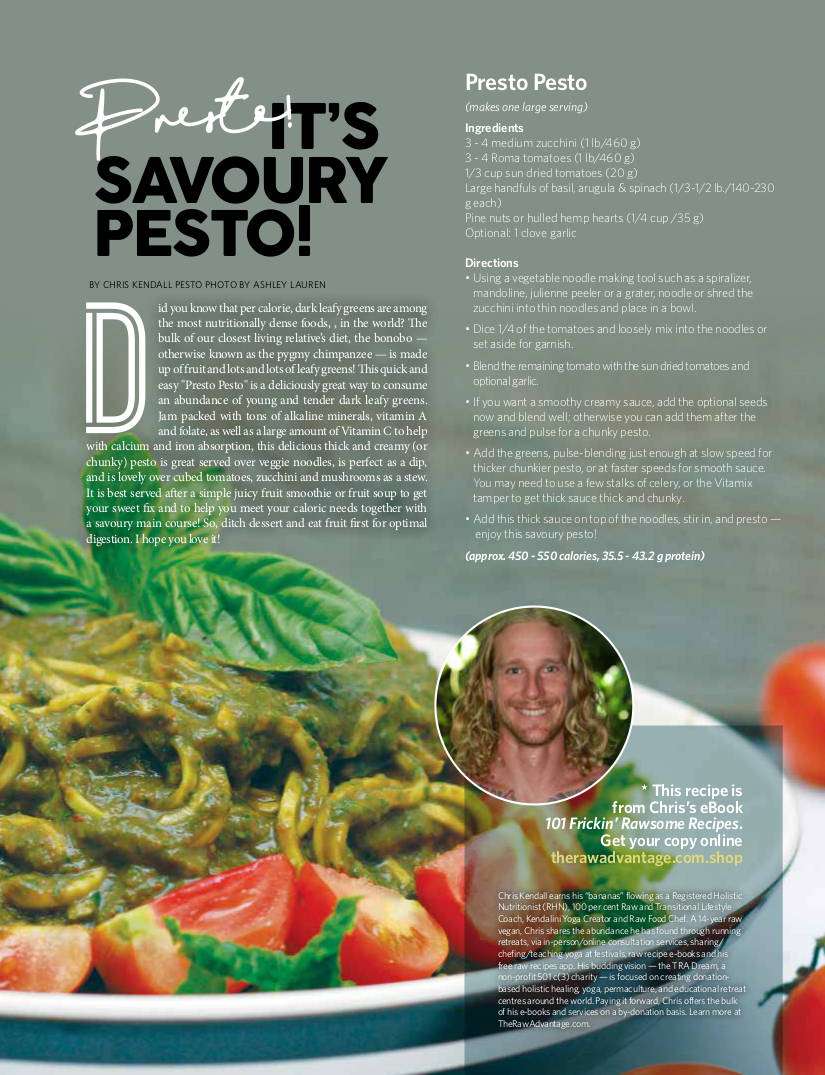 Wishing you Much 
As Always
Wishing You Much
PeaceLovenSeasonalFruit ck