Secrets of the Durian Industry with Lindsay @YearoftheDurian
Very few people know Durian, the durian industry, and its secrets as well as Lindsay aka @yearofthedurian, in this fun chat, we dive deep into the wonder that is Durian, dispel myths and bring the Durian mafia and the Secrets of the Durian Industry to the light!
Thanks so much to Lindsay and Richard for sharing this time with us and exposing the Secrets of the Durian Industry.
While filming this video Lindsay and Richard were in the middle of a Durian Retreat in Thailand, they offer the most amazing durian adventures as well as offer the best mail-order durian in the world! Bonafide durian lovers and hunters they have been traveling the world for over a decade learning from multigenerational farmers, enthusiasts, and fellow durian lovers. In their search, they have found some unsavory truths about the durian trade and go into some of those secrets of the durian industry in this video.
Learn more about Lindsay and the magic that is Durian
On Instagram https://Instagram.com/durianwriter
On YouTube @YearoftheDurian
And especially on her website for tours and durian shipped to your door https://YearoftheDurian.com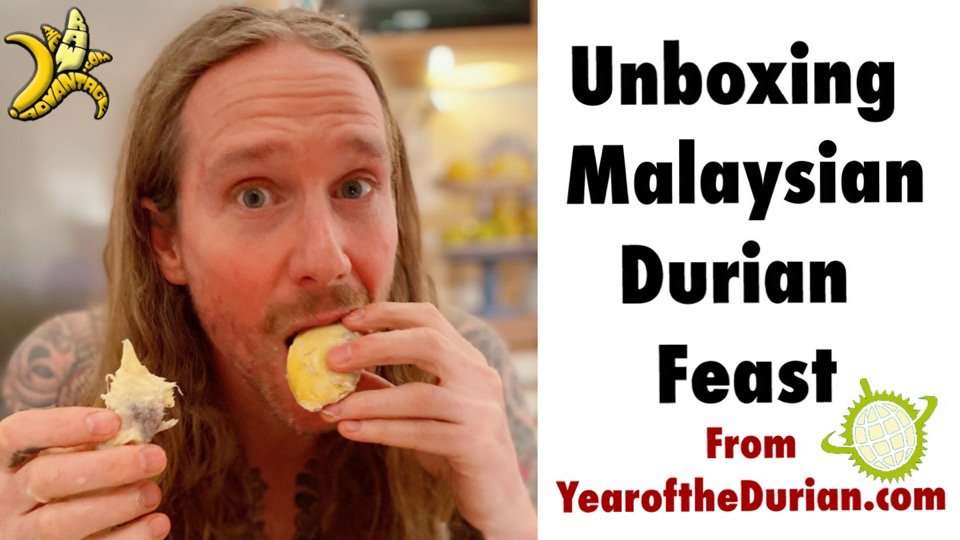 Check out some past Durian Sampler Videos I have made from some of the Year of the Durian Special Durian Boxes!
I am SO excited to join them on one of their future retreats and really recommend you give them a follow and check out their retreats and mail order durian!
I am sorry to say that the Ultimate Raw Vegan Bundle promo period is over for this year, 

stay tuned and be sure to sign up to my mailing list here to be notified first when the all-new bundle comes back!
As Always
Wishing You Much
PeaceLovenSeasonalFruit ck