The Dome Adrenaline Zone Fun + Skateboarding the Mega Ramp!
Checking out "The Dome" Adrenaline Zone with my friend David Krug to get crazy on the trampolines, skate park and especially the Mega Ramp into the Foam Pit!!
Join my good friend David Krug @davidkrugw on IG and I on a epic adventure to The Dome Adrenaline Zone extreme sports arena located in Gävle about 2 hours north of Stockholm!
This was our first time visiting the Dome, David had shown me some videos over a year ago and ever since we both wanted to check it out! This center is HUGE, jam packed with a huge trampoline gym, foam pits, climbing walls, a Ninja Warrior course that was unfortunately under construction on our visit, a large street course for skating with a really nice bowl, as well as a wooden bmx style pump / air track, jump box, 12 foot drop into a foam pit and the star of the show for us, multiple Mega Ramps into foam pits!
We got a 4 hour pass for 300 sek which is about $35 usd, and I gotta say the time flew by. We started with a quick overview of everything and then warmed up in the street course. It was super fun and I quickly filmed one really basic line before we headed into the trampoline land. Both David and I have a bit of a background with trampolines, in fact I was enrolled in trampoline lessons for one year when I was 12 or so and also a year in gymnastics when I was 8 years old. They have carried over to a small extent and we both had a hugely fun time flipping and jumping around ahah. This was actually my first time pushing it on trampolines or gymnastics since my major motorcycle accident 3 years ago, really stoked to say everything felt 100%. 
Learn more about the motorcycle accident here.  
After getting our fill and before feeling pooped from all the jumping, trampolines can take it out of you, we decided it was best to check out the mega ramp into the foam pit. I gotta say, I have skated some big ramps and bombed some big hills but this was pretty dang scary. I can really see why people have mega ramp setups, meaning a special bigger longer board for the mega ramp as the bigger ones there have caused a lot of hard slams due to speed wobbles. Lucky for both of us we jumped over and over again at least a few dozen times each without hurting ourselves and we even managed to get a bunch of epic tricks in. I am unsure I am ready for a full on mega ramp but I would say I am for sure one step closer and with the right set up and some pads would love to try one at some point in the future! The 12 food drop into the foam pit we dubbed "the leap of faith" was super scary as well even though it was into a foam pit and lower than the real leap of faith that Jamie Thomas is famous for! While you may think its nothing lading in foam the truth is landing funny on the board or landing with one foot or no feet on the board can hurt a ton and lead to a board in your face or groin, ouch! We were both pretty lucky with just a few light strains of the neck and back overall!
I hope you enjoy the adventure David and I had at the Dome, we are for sure going to be heading back at some point in the future, they even have a hostel we may stay at for a few days to really take advantage of the whole park as there is sooo much to skate and enjoy!!
For way more skateboarding action check out my Super Fun and Skateboarding Playlist Here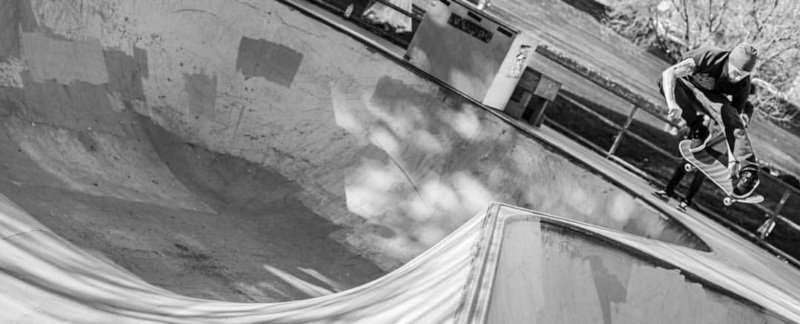 Check out David's Youtube Channel here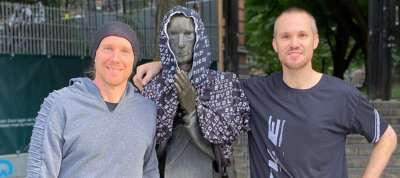 And his other YouTube channel here!
I really hope you enjoy the fun shenanigans and skateboarding action at the Dome,
let me know if you want more!
Wishing you Much
As Always
Wishing You Much
PeaceLovenSeasonalFruit ck