TRA Interviews Freelee of 30BananasaDay.com
I am really excited to share this inspirational interview with Freelee of 30Bananasaday.com, RawFitBitch.com and SweetJuicyFreelee.com!
Boy is she Busy!
She just released a Tell all book including journal entries, tips, recipes, tricks, pictures No BS facts and Fictions others promote, Ive already heard rave reviews n with a Name like "Go Fruit Yourself" how could you resist?
I hope you really enjoy the heck out of it!
It was really awesome to get to meet Freelee and her Partner Harley aka DurianRider in person at the Woodstock Fruit Festival this year as we had all been talking for years on the internet. We first meet up on Dr Doug Grahams Raw support board at Vegsource.com and later via email as DurianRider and Freelee were setting up 30 Bananas a day.
30Bad or 30BananasaDay.com (sign up for free and join the 30bad lfrv community) is now the largest Raw Networking/support site on the internet spreading the seeds of the simple low fat raw vegan lifestyle and helping thousand of people in the process!! Freelee works hard keeping up to date helping out behind the scenes at 30BananasaDay.com as well as with her other 2 web sites RawFitBitch.com and SweetJuicyFreelee.com. Having been through sickness and health, ups and downs with depression, ideal body weight and less than Ideal Freelee has been through it all "through hell" as she states. From this and learned experience and knowledge she offers coaching on how to gain and maintain optimal levels of fitness and health with the low fat high carb raw vegan lifestyle. Check her new Book "Go Fruit Yourself" Here 🙂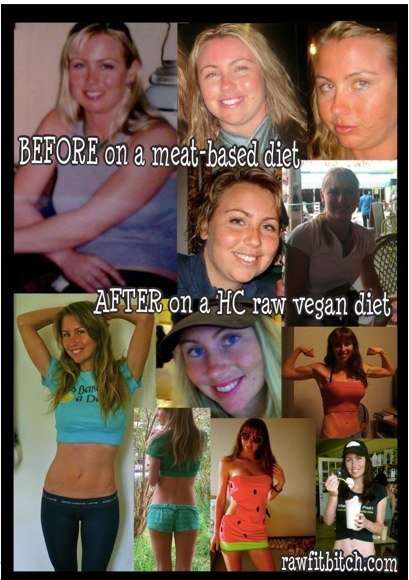 Thanks much Freelee for the Rawsome Interview and to Ryan Lewis for filming and his great Graphic Design work at 30Bad 🙂
Much
p.s If you would like a Copy of my "101 Frickin' Rawsome Recipes" for transcribing this interview or another interview email me at info@therawadvantage.com
As Always
Wishing You Much
PeaceLovenSeasonalFruit ck