When I was little I used to love "Eat-More" bars?
I hope you enjoy this simple raw vegan version I created, its really similar, healthy and delicious?
---
Before we get to the recipe I want to invite you to
Join me LIVE
this Friday at 11 am PST / 2 pm EST for Fruity Fridays
,
a weekly Live raw vegan zoom chat with loads of raw foodies!
This awesome weekly meetup is hosted by Ronnie Smith, founder of the UK FruitFest!
Every week he invites different long term raw foodists to come on and this week it's me!
I will be talking on "The Top 10 Questions Clients Ask Me" and then go into 1 – 1.5 Hours of Live QnA! 
You can join the call Live here
---
PS Enjoy this Recipe and 30+ others FREE in "Super Sweet Treats" as well as my "10 Sure Shot Ways to Drastically Improve your Health" ebook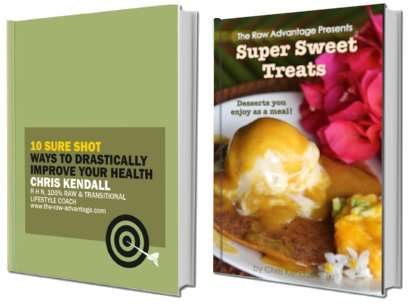 and the TRA Retreat Treats Medetaranian Night Excerpt when you sign up to my mailing list!
---
To the Recipe!
Treat-more Bars ( 1100 calories)
?Dates (.75 lb – 345 g)
?Hulled hemp hearts (4 tbsp / 40 g)
Simply pit the dates and process (using a food processor), blend or mash into a semi smooth consistency, slowly roll and mash in the hulled hemp hearts?
Form into bars on wax paper??
You can eat them as is and or refrigerate / freeze for a firmer texture!
Ridiculously delicious and filling, great with celery or as a travel food?
---
I really love making this recipe with Halawi dates, they are so chewy and delicious, slightly Carmel flavoured, well worth trying❤️
One of the best spots to get them is 7hotdates.com, very high quality fresh organic dates for a really great price?
Use Medjool or Khadrawi if you cant find Halawi?
You can also always substitute mulberries for the hemp if you want to avoid the fat — sweet combo, I find a small mix like this on occasion isn't a big deal but this isn't a every day recipe??
For more info on the Fat Sweet Combo
Hope you really enjoy the recipe and join me in the mailing list for more free recipes, tips and special offers!
Wishing you much
PeaceLovenSeasonalFruit ck