Durian Adventure to Luwus Bali
Durian Adventure to Luwus Bali
Join the Durian Dream team on a sweet and creamy adventure to Durian capital Luwus Bali!
Blessed by such sweet times and connections. While in Bali my friend Nicholas reached out and invited me to meet my Durian destiny in Luwus, a city known for its Durian! The rest is history or so they say, amazing new friends, conversation, collaboration and well of course Durian! If your in Bali or plan to go I fully recommend taking a trip to Luwus for a sweet adventure!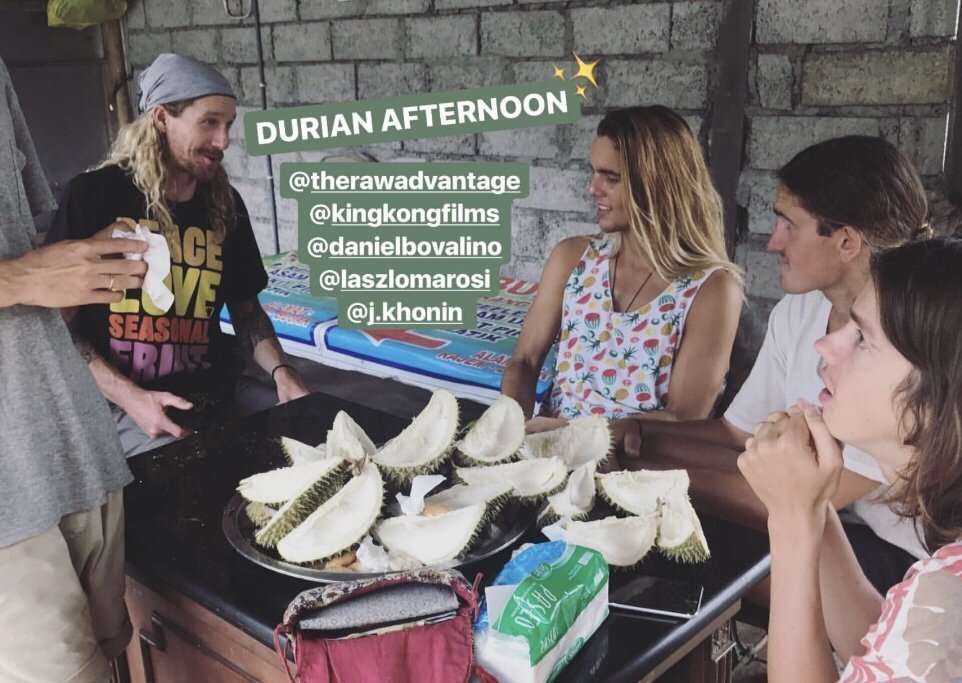 Check out some of the epic peeps below!
Connect with Nicholas @MasteringFreedom on IG and on his YouTube channel Mastering Freedom
Connect with Benny @KingKongFilms on IG
Connect with Daniel B @vegan.athletic on IG and check out his site to grab some Vegan Athletic Apparel!
Check out "Raw Fruity Living with Sophie"
@rimoczizsofi on IG and on Youtube
But most of all
As Always
Wishing You Much
PeaceLovenSeasonalFruit ck