How to Eat Raw Uncooked Plantains
Most people think you can not eat raw uncooked plantains!
In this video I show you how to eat raw uncooked plantains, to know when they are perfectly ripe to eat raw and to let you know that they are seriously one of the most delicious sweet fruits out there!
I absolutely love plantains, it is so wild that many people do not think you can eat them raw, even in the countries they are grown!
I have been eating ripe raw plantains uncooked for nearly 20 years, in fact some of my favourite memories include eating super cheap ripe plantains on the sidewalk in vancouver canada with a friend, people passing by making faces and even trying to give us money because they thought we were so poor we were eating rotten food ahah.  This is one plus, many stores sell them super cheap when really ripe as they think they are rotten, if they only knew!
Seriously Ripe plantains can taste like a mix of marshmallows and bananas, sometimes even tasting like roasted marshmallows with a melted texture!
Plantains are essentially a larger starchier banana, on average they are about 25% higher in calories than bananas per gram. Due to their high starch content most people cook them like a potato, you can fry, bake or boil plantains in all kinds of recipes ranging from sweet to savoury. In many countries cooked plantains are much more common than potatoes and can be a large part of the diet. Beyond being higher calorie plantains are higher in most nutrients per gram than bananas as well, being that they are usually near the same price they give you lots of bang for you buck!
What turns most people off is how ripe plantains have to get in order to be ideal for eating raw, they really can look rotten and if you don't know the tell tell signs you may just be too freaked out. I am going to share a image of the differnt stages of ripeness below but I highly recommend you watch the video right to the end to see me open each one, try them all and further explain how to eat a raw uncooked plantain perfectly ripe!
SOmething super fun to share, my very first video blog in 2019 was on my Favourite Fall Fruits, including persimmons and plantains! In the video I do a little asmr of me eating a big meal of both, explain a bit about both and also share two fun recipes! I hope you enjoy this time capsule!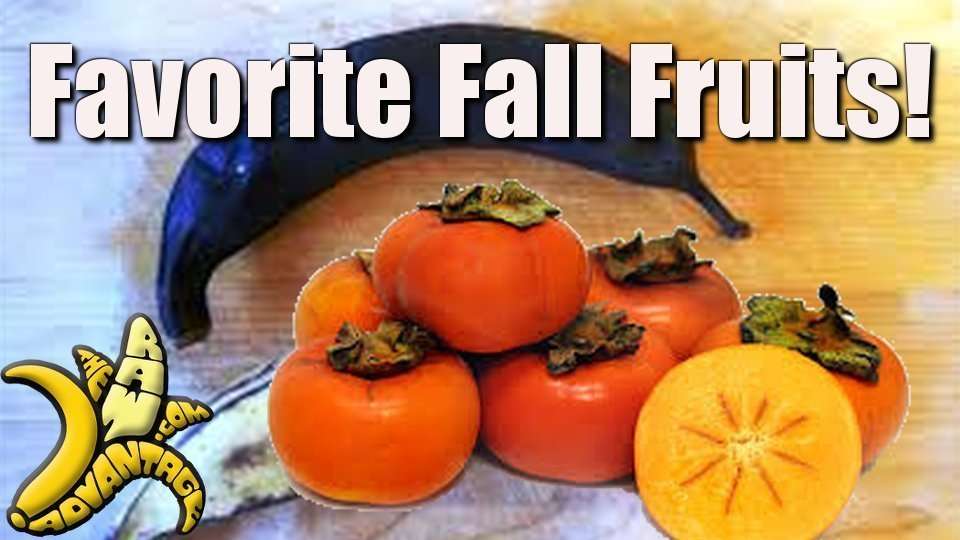 Check out my first youtube video "Favourite Fall Fruits" from 2009! 
Some recipes just work the absolulte best with plantains. One of these is my world famous raw vegan cinnamon buns. Seriously bread like, soft gooey and delicious, plus the video is a crowd favourite with lots of fun antics and tips while making them at the Farm of Life in Costa Rica with my friend Jake 🙂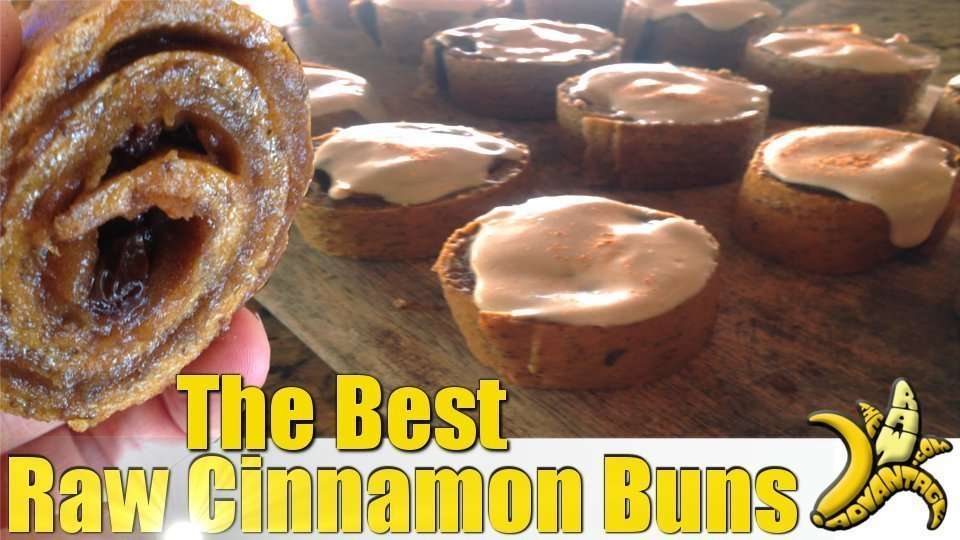 Check out "The Best Raw Vegan Cinnamon Buns Recipe" here! 
For a Ton more of my raw recipes including an easy to navigate recipe videos section, food combining chart, over 100 free recipes and the lowest price on all of my raw recipe ebooks be sure to check out my raw food recipes app!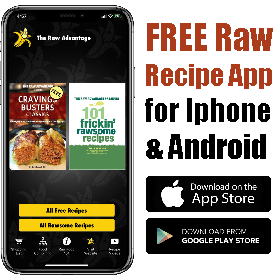 Get over 100 FREE Raw Recipes on my Raw Recipe App!
I hope you enjoyed this post on how to eat raw uncooked plantains and that you give it a go yourself.
As I said in the video, don't knock it until you try it!
Wishing you much 
As Always
Wishing You Much
PeaceLovenSeasonalFruit ck